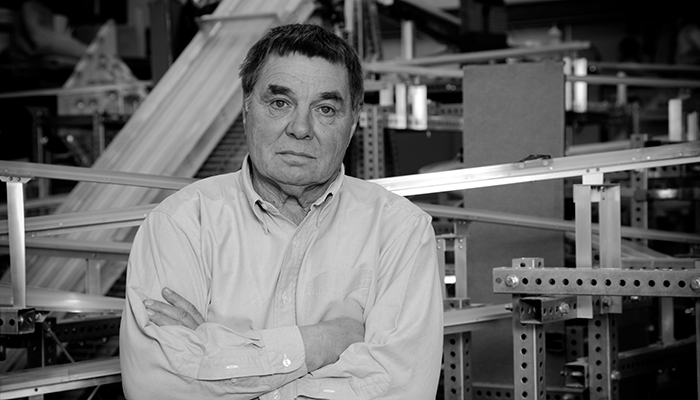 BURDEN
GETTY CENTER
Harold M. Williams Auditorium
BURDEN (2015, 87 min.) is a probing portrait of artist Chris Burden (1946–2015), whose radical performances, monumental installations, and provocative videos consistently pushed the limits and nature of contemporary art.

Known for occasionally violent performances including Trans-fixed (1974) and Shoot (1971), in which the artist was shot in the arm, Burden challenged the restrictions of the 1970s art market by producing fleeting and occasionally terrifying acts of bodily endurance. Featuring intimate footage of Burden at his Topanga studio as well as interviews with colleagues including Larry Bell and Ed Moses, BURDEN traces the artist's career from his early thesis performance Five Day Locker Piece (1971) to his most recent sculptures, including the outdoor installation Urban Light (2008) and his final work Ode to Santos Dumont (2015).

Following the screening, BURDEN directors Timothy Marrinan and Richard Dewey will join the Getty Research Institute's Rani Singh in a conversation.
Need help?
Contact us!
9 am–5 pm,7 days a week
(310) 440-7300