Conserving Modern Architecture Initiative
Introduction to Conserving Modern Architecture
A three-day course on the preservation of modern built heritage
May 7–9, 2018, Getty Center, Los Angeles
Increasingly, design professionals and historic preservation specialists are tasked with preserving, repairing, and assessing the historic significance of buildings from the modern era. However, the preservation and conservation of modern architecture is a fairly recent area of practice that is unfamiliar to many practitioners. In order to help address this, the Getty Conservation Institute (GCI), in partnership with the National Center for Preservation Training and Technology (NCPTT), is pleased to announce a three-day training course on the preservation and conservation of modern heritage.

Course Description
The course will provide professionals with an opportunity to gain basic knowledge about the conservation of modern buildings. The training will include an introduction to conservation principles, methodology, and technical solutions to deterioration and material failure, as well as providing guidance on available resources. Participants will learn basic skills needed to evaluate modern buildings and identify common deterioration problems, with focus on treating, repairing, and conserving modern materials and building systems.
The three-day course includes lectures, laboratory sessions, and a site visit to one of Los Angeles' most iconic modern houses. The course will begin with discussion of the challenges of preserving modern heritage within the framework of historic preservation practice and philosophy. It will present a standard conservation methodology and demonstrate how to apply it, using two current case studies. Following a local site visit to an iconic modern house, participants will see how this conservation methodology has been applied to address specific challenges, and will use this case study to develop conservation guidelines and policies of their own.
Lectures will focus on the technical conservation, treatment, and repair of the most common materials and systems found in modern buildings: reinforced concrete, metals such as aluminum and steel, common interior finish materials, steel windows, and exterior cladding systems. Successful case studies will be used to illustrate the history of materials, typical causes of deterioration, diagnostic strategies, and repair techniques. Laboratory sessions will complement these lectures and provide hands-on learning opportunities for participants to consolidate class-based learning through observation of samples, deterioration and testing.
AIA Learning Units are available.
Instructors
Susan Macdonald
Susan Macdonald manages the Buildings and Sites department at the Getty Conservation Institute where she oversees some twenty international projects that aim to advance conservation practice across a variety of challenges. Susan has worked as a conservation architect in private practice and in the government sector in Australia and in London, including at English Heritage. Susan has as a particular interest in twentieth-century conservation and has published widely on this topic. She is a member of the specialist technical committees on modern heritage for both DOCOMOMO and APTi and is a member of the ICOMOS International Specialist Committee on 20th Century Heritage.
Chandler McCoy
Chandler McCoy has worked for more than twenty-five years in the field of historic preservation and architectural conservation. At the Getty Conservation Institute, he manages the Conserving Modern Architecture Initiative, which supports the historic preservation profession by undertaking research, developing technical materials, and engaging in field projects. He developed the highly successful one-day workshop for architects, Conserving Modern Architecture, held at 2016 AIA convention and is currently developing additional training opportunities. Prior to joining the GCI, he was Associate Director for Planning and Design for the Presidio Trust in San Francisco.
Sara Lardinois
Sara Lardinois is a project specialist in the Buildings and Sites department of the Getty Conservation Institute where she managed the Salk Institute Conservation Project. Sara holds an architecture degree from the University of Notre Dame and received additional training at ICCROM. She previously worked at a firm specializing in the conservation of built heritage in the western United States, with much of her work located in US National Parks. She has also consulted on conservation projects in Turkey, Egypt, and Yemen.
Jason Church
Jason Church is a materials conservator in the Materials Conservation Program at the National Center for Preservation Technology and Training (NCPTT) in Natchitoches, Louisiana. NCPTT is a research and training office of the National Park Service. Jason divides his time between original research, field work on outdoor sculpture and architectural materials, and organizing various trainings and conferences. He earned his MFA in Historic Preservation from Savannah College of Art and Design and is a Professional Associate of the American Institute for Conservation of Historic and Artistic Works. He is currently the Conservation Chair of the Association for Gravestone Studies.
Paul Gaudette
Paul Gaudette is a principal at Wiss, Janney, Elstner Associates in Chicago. He is highly experienced in the evaluation and development of recommendations for repair of historic concrete structures. He was lead instructor for six two-day workshops on repair of historic concrete for the Association for Preservation Technology International (APT). He also is an instructor for the American Concrete Institute (ACI) Seminar Series, Concrete Repair Basics, and the two-day Concrete Repair Workshop. He is a fellow of the American Concrete Institute (ACI), Fellow of APT and member of DOCOMOMO and the International Concrete Repair Institute (ICRI).
Stephen Kelley
Stephen Kelley, FAIA, is an architect and engineer who has devoted these two skills to the preservation of our built cultural heritage. With thirty-five years of experience, his award-winning preservation projects are located throughout the United States and in Asia, Europe, Africa, and South America. He has completed significant projects on modernist monuments such as Eero Saarinen's Gateway Arch in St. Louis. He has published widely and has served as director of both Association for Preservation Technology International (APT) and US/ICOMOS. He has taught building diagnostics at Columbia University Graduate School of Architecture, Planning, and Preservation. He is a UNESCO tangible immovable expert.
Kelly Sutherlin MacLeod
Kelly Sutherlin McLeod, FAIA, founded her Long Beach-based architectural firm, Kelly Sutherlin McLeod Architecture (KSMA) in 1988. A leader in the professional preservation community, Kelly received the USC School of Architecture Distinguished Alumni Award in 2015; she is a fellow of the AIA; co-chair of the APTi's Technical Committee on Modern Heritage, and former president of the California Preservation Foundation. KSMA projects have been recognized by DOCOMOMO, Chicago Athenaeum Museum of Architecture and Design, AIA, and Los Angeles Conservancy. KSMA served as the Project Architect for the nationally recognized conservation of the Gamble House, completed in 2004.
Eligibility
The course is limited to twenty-five participants on a first-come, first-served basis.
Course Fee
The course fee of US$500 includes classes, laboratory sessions, and site visit transportation. Participants are responsible for all additional expenses including lodging. A block of rooms will be set aside at a hotel near the Getty Center for those wishing to reserve accommodations. Payment options for registration include check, credit card, and wire transfer.
To Register
Please complete the registration form according to the instructions below. Applicants should prepare information in advance and be ready to complete, save, and email the form additional in one sitting.
Step 1: Download the PDF registration form to your computer.
Step 2: Rename the PDF file adding your last name to the end of the file name, example: CMAI_3Day_2018_Reg_Jones.pdf
Step 3: Open the registration form in Acrobat Reader*. Do not complete the form from within any browser window (Chrome, Safari, etc.) or in Preview (Mac users), as the application will not be fully functional.
Step 4: Send the completed registration as an attachment to CMAItraining@getty.edu with "CMAI 3Day Registration 2018" in the subject line. Do not use the submit button.
Deadline for submission: January 29, 2018.
Selection
The first twenty-five registrants who have correctly submitted their forms will receive an email on January 30, 2018 confirming their preliminary registration. Additional registrants will be placed on a waiting list.
Those with preliminary registration status have until February 15, 2018 to submit course payment and confirm their registration. Registrants who do not submit payment by the deadline will have their registration cancelled. Available spaces will then be offered to those on the waiting list.
For further information or questions, please contact CMAItraining@getty.edu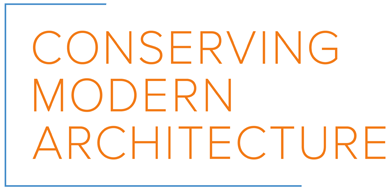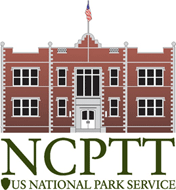 Image: (L to R) Stahl House, Los Angeles, Pierre Koenig, 1959. Photo: Julius Schulman, 1960. © J. Paul Getty Trust. Central Library, Universidad Autónoma de México, Mexico City. Juan O'Gorman, 1956. Photo: Susan Macdonald, 2010. Crown Hall, Illinois Institute of Technology, Chicago, Ludwig Mies van der Rohe, 1956. Photo: Gail Ostergren, 2009. City Hall, Boston, Kallmann, McKinnell, & Knowles, 1968. Photo: Gail Ostergren, 2010.