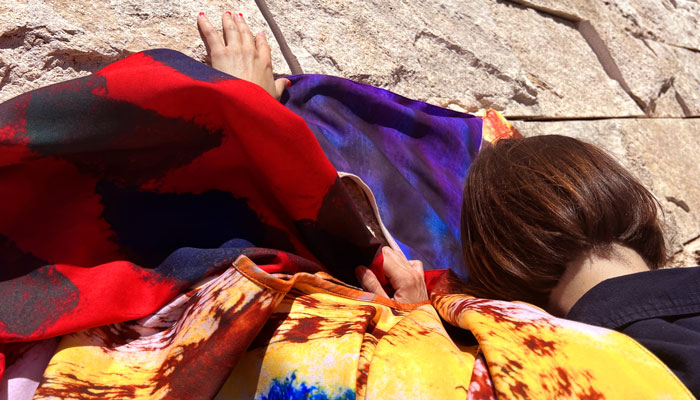 Ever Present: Milka Djordjevich, Victoria Fu, and Matt Rich
GETTY CENTER
Saturday, October 8, 2022, at 5 pm
Sunday, October 9, 2022, at 12 pm
The Getty Center
This is a past event
Choreographer Milka Djordjevich and visual artists Victoria Fu and Matt Rich collaborate on an original performance for the Getty Center. Djordjevich and dancers perform throughout the site with Fu and Rich's wearable artworks.

Ever Present is an ongoing experimental series that brings contemporary performance into the Getty's architecture and gardens.

About the Artists

LA-based Milka Djordjevich is a choreographer, performer, and educator whose work questions preconceived notions of what dance should or should not be. Her work has been shown at many venues, including the Kitchen, the Chocolate Factory Theater, the Whitney Museum, the American Realness Festival, and Danspace Project in New York; REDCAT, Grand Performances, Pieter, MAK Center, the Hammer Museum, Machine Project, and HomeLA in Los Angeles; and others nationally and internationally.

Visual artists Victoria Fu and Matt Rich work on collaborative projects alongside their individual studio practices. Together, they have exhibited at venues such as Henie Onstad Kunstsenter, Carnegie Mellon University, La Jolla Athenaeum, Orange County Museum of Art, and University of Massachusetts Boston among others. They live and work in San Diego, where they are Associate Professors at the University of San Diego.
Need help?
Contact us!
9 am–5 pm,7 days a week
(310) 440-7300