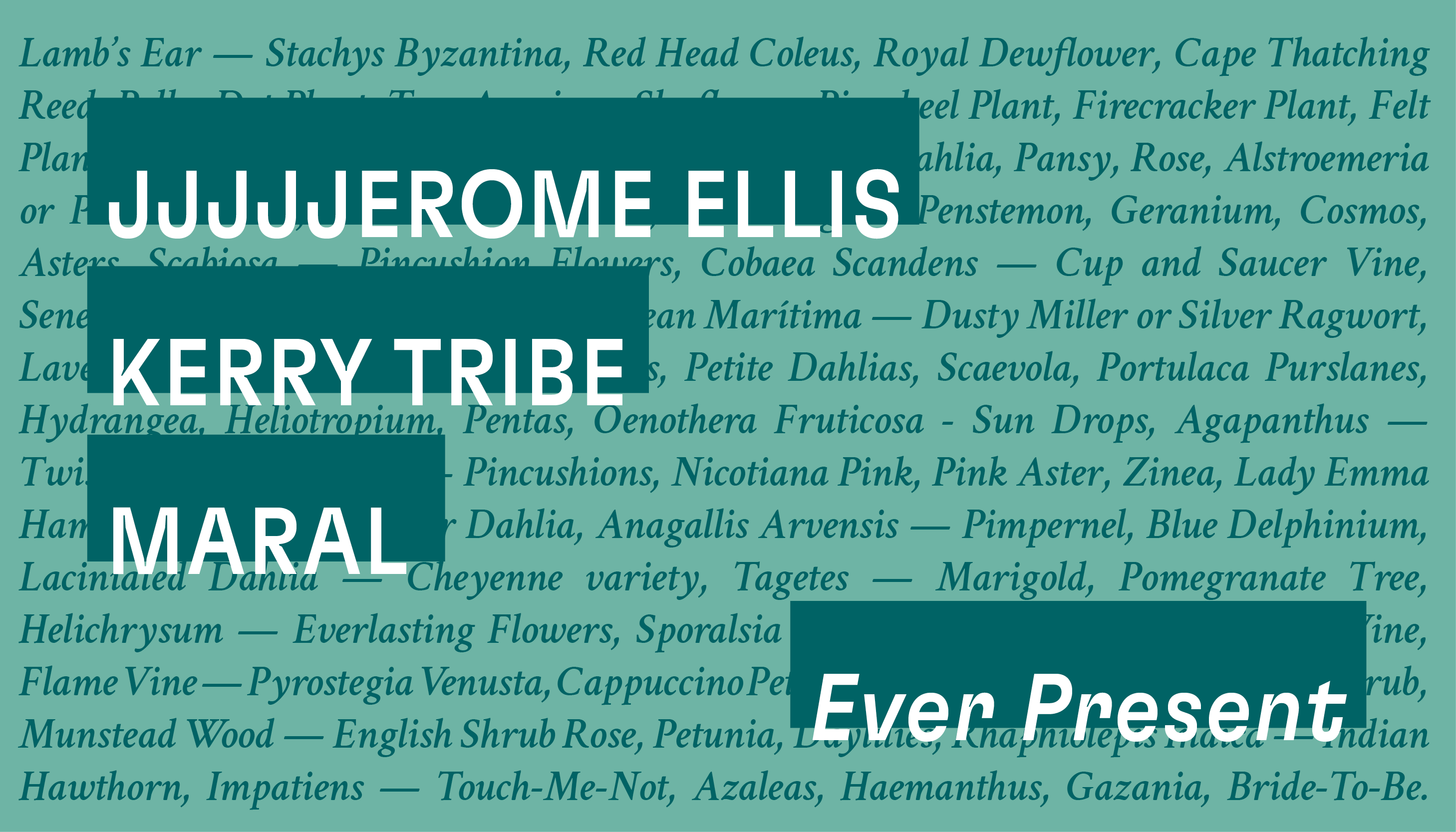 Ever Present: JJJJJerome Ellis, Kerry Tribe, Maral
GETTY CENTER
The Getty Center
This is a past event
Three artists navigate their relationships to the natural world, to shifting intensities across the phases of life, and to inhabiting a collision of cultures in this afternoon of performances that engage with language, psychology, and sound.

JJJJJerome Ellis presents a site-specific performance of poetry and music in the Central Garden. Kerry Tribe stages a new work titled "The Complaint." Maral performs a unique musical set on the Garden Terrace Stage.

This event is part of Ever Present, an ongoing experimental series that brings contemporary performance into the Getty's architecture and gardens.

ABOUT THE ARTISTS
JJJJJerome Ellis is an artist and proud stutterer. He lives in Norfolk, Virginia with his wife, ecologist-poet Luísa Black Ellis. His new poetry collection Aster of Ceremonies will be published this October by Milkweed Editions.

Kerry Tribe is an interdisciplinary artist and filmmaker based in Los Angeles. Known for expansive and profound works in film, video, mixed media and performance, her practice explores elusive aspects of human consciousness including memory, love and doubt. Recent projects consider text messaging within a family, the use of "Standardized Patients" in medical training, and the interconnected ecologies of the Los Angeles River. Tribe has staged live performances at the Whitney Museum of American Art and the Museum of Modern Art, New York; the Hammer Museum and LAXART, Los Angeles; the Kadist Foundation, San Francisco; the Tanks at Tate Modern, London; the Vancouver Art Gallery; The Walker Art Center, Minneapolis and the Carpenter Center at Harvard University.

Maral's sonic palette incorporates a collage of Iranian classical and folk samples and explores genres of experimental electronic production such as noise, punk/post-punk, and dub. Maral has released two critically acclaimed records, Ground Groove (2022) and Push (2020) on Leaving Records. She has collaborated with such artists as Lee "Scratch" Perry, Panda Bear, Penny Rimbaud of Crass, Anika, and more.
Need help?
Contact us!
9 am–5 pm,7 days a week
(310) 440-7300