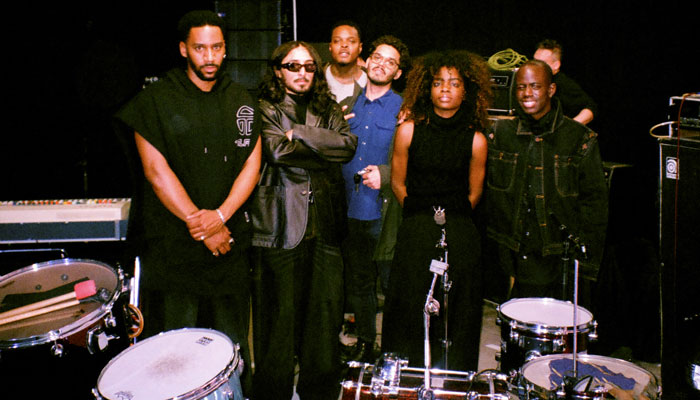 Off the 405: Standing on the Corner
GETTY CENTER
Museum Courtyard
This is a past event
DJ set at 6 p.m.
Performance at 7:30 p.m.

The New York collective Standing on the Corner often calls itself an "art ensemble," a moniker which helps outline its approach to music and performance, while hinting at its creative roots and perspective. With composer, conductor and co-founder Gio Escobar at the center of a band line-up that's seldom the same for consecutive performances, each of which might feature a radically different concept and repertoire, SOTC moves freely yet decisively between jazz improvisations, dub excursions, garage-noise freak-outs, and lo-fi hip-hop collage.

This special concert celebrates the dynamic creative exchange of the Harlem-based photographers chronicled in the exhibition Working Together: The Photographers of the Kamoinge Workshop (July 19–October 9, 2022) who fused the energy of jazz and improvisation into their stylistically untethered approach to representing the African American experience.
Need help?
Contact us!
9 am–5 pm,7 days a week
(310) 440-7300