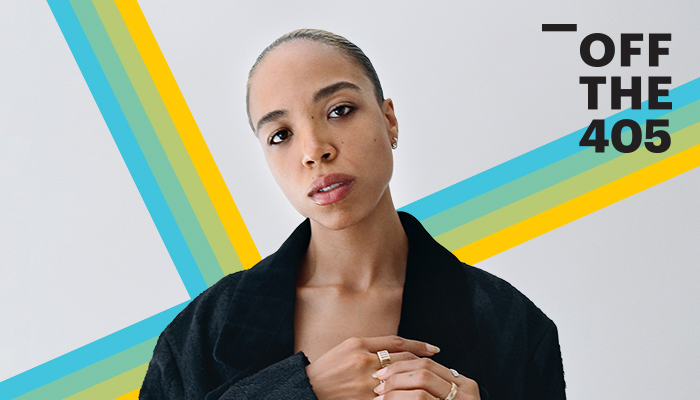 Off the 405: Zsela
GETTY CENTER
Museum Courtyard
This is a past event
Pronounced ZHAY-lah, singer-songwriter-musical-artist-human Zsela first turned heads with the vast range of her deep, mesmerizing voice in the molten and moody single "Noise," released in 2019. Known for taking her absolute time with careful songwriting and recording, Zsela worked with renowned producer Daniel Aged (Frank Ocean, Kelela) to craft her debut EP Ache of Victory. It features idiosyncratic pop that blends intimate virtuosity with an aesthetic edge, leading to her first tour supporting Cat Power and a string of performances at MoMA PS1, the Whitney Museum, Black Rabbit Rose, Joe's Pub and more. Zsela's captivating voice marks the return of live music to the sunset-lit atmosphere of the courtyard stage.

DJ set by Slauson Malone 1.

Read more: "Zsela," NR World.

Zsela - "Undone"
Need help?
Contact us!
9 am–5 pm,7 days a week
(310) 440-7300