Los Angeles African American Historic Places
In 2020, the Getty Conservation Institute began a collaborative project with Los Angeles City Planning, Office of Historic Resources (OHR) to identify, protect, and celebrate the city's Black heritage. The project provides the opportunity to rethink historic preservation policies and processes to better support social justice and equity goals. This work will offer a potential model for future initiatives related to other communities in Los Angeles and beyond.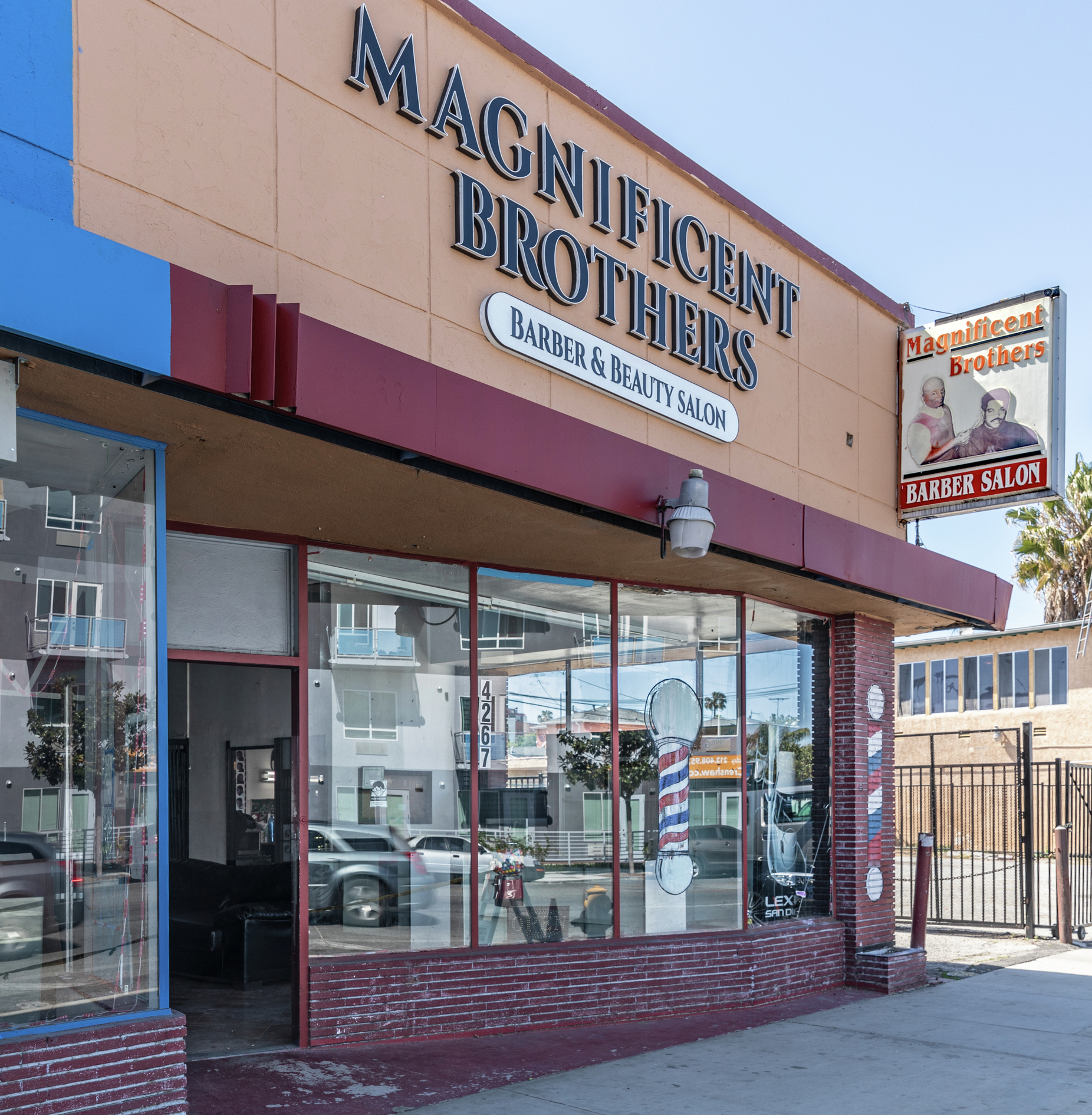 Barber shops such as Magnificent Brothers, in operation in the Crenshaw district since 1970, could be found eligible for listing based on their social significance to the community. Photo: Elizabeth Daniels, © J. Paul Getty Trust.
Background
Since 2005, we have been working with the City of Los Angeles to establish a comprehensive framework for the identification and management of the city's historic resources. This partnership resulted in SurveyLA, Los Angeles's first-ever citywide survey of historic resources, and the establishment of a citywide inventory of historic resources, HistoricPlacesLA.
Despite the ambitious and comprehensive survey efforts undertaken by the city, its traditional historic designation programs do not yet equitably encompass the diversity and richness of the African American experience in Los Angeles. Only slightly more than 3% of the city's 1,200 locally designated landmarks (Historic-Cultural Monuments) currently reflect associations with African American history.
In 2018, the Office of Historic Resources completed the African American History of Los Angeles context statement, which is a framework for identifying and evaluating properties related to African American history in Los Angeles. It draws upon nine themes: deed restriction and segregation; commercial development; civil rights; religion and spirituality; social clubs and organizations; health and medicine; entertainment industry; and visual arts.
Produced as part of the overall citywide survey, the context statement was an excellent first step in addressing the lesser-known and under-recognized heritage of African Americans in Los Angeles, but more work is needed.
This project will advance this earlier framework and move it to the next level, reconnecting with communities to more closely examine the African American heritage of the city, prioritizing places to bring forward for designation, and identifying priority areas of the city and communities for further strategic cultural preservation work to understand, recognize, interpret, and protect this heritage.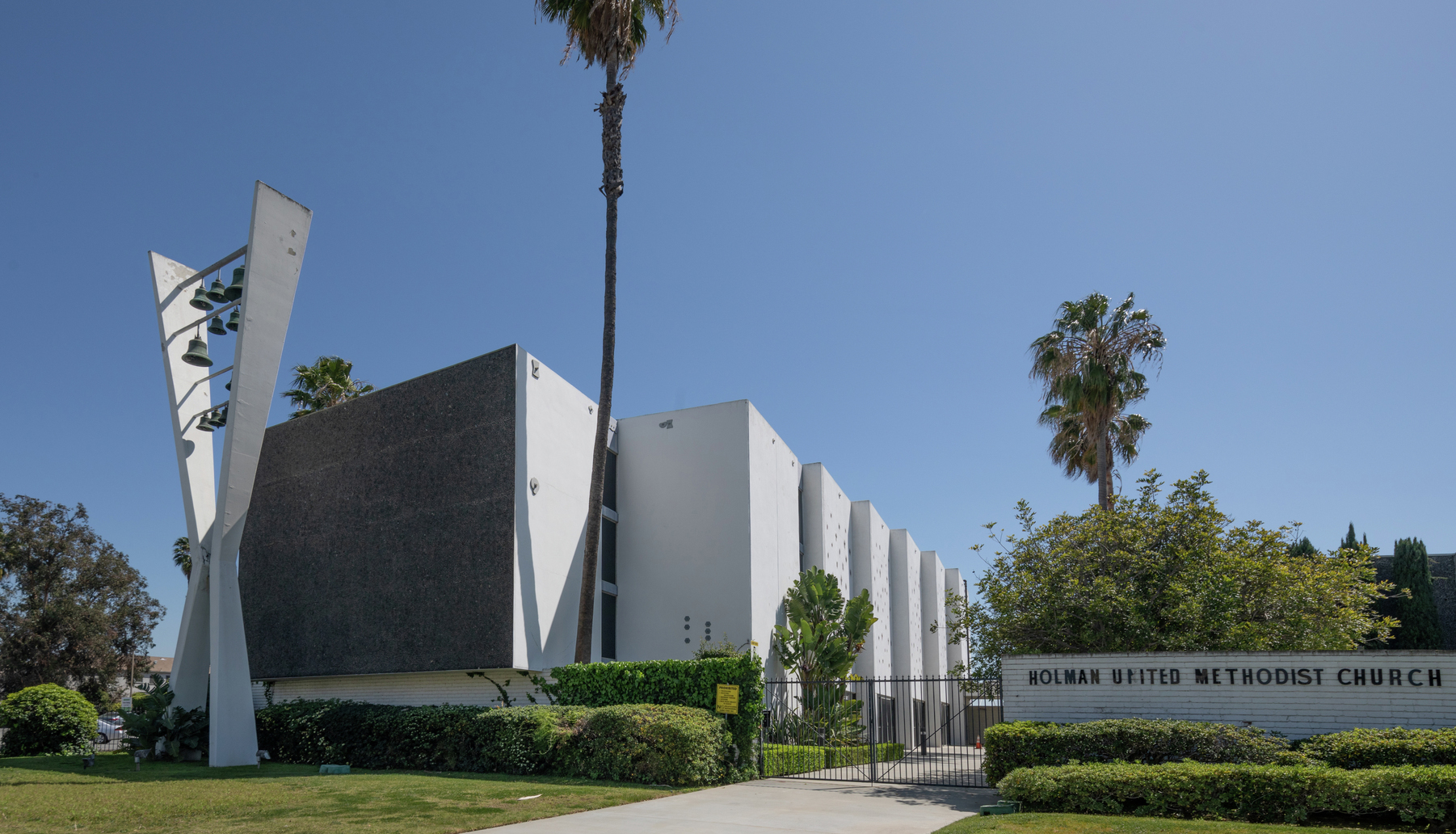 As the African American population of such areas as West Adams and Jefferson Park began growing in the 1940s, new Black churches were founded. One of the most influential was Holman United Methodist, which commissioned architect Kenneth Nels Lind to design this sanctuary in 1958. Photo: Elizabeth Daniels, © J. Paul Getty Trust.
Overview
In December 2020, we convened a virtual roundtable of national and local thought leaders with experience in urban planning, historic preservation, African American history, and grassroots and community organizing. Their discussions of diversity and inclusion in preservation policy helped shape the initiative and its goals.
The Los Angeles African American Historic Places Project first phase includes activities such as
expanding and refining the city's existing African American historic context statement,
identifying and officially designating additional African American historic places, and
developing better cultural heritage strategies to manage, preserve, interpret, and celebrate the tangible and intangible heritage of historically Black neighborhoods.

Future phases of the work will look at how the lessons learned in Los Angeles can be shared nationally.
A robust community engagement program will facilitate meaningful input into the process, draw on local knowledge of hidden histories, and contribute to the development of creative approaches that best meet communities' own aims for placemaking, identity, and empowerment.
The project will also include related public programming and internship opportunities for emerging professionals in preservation and related fields.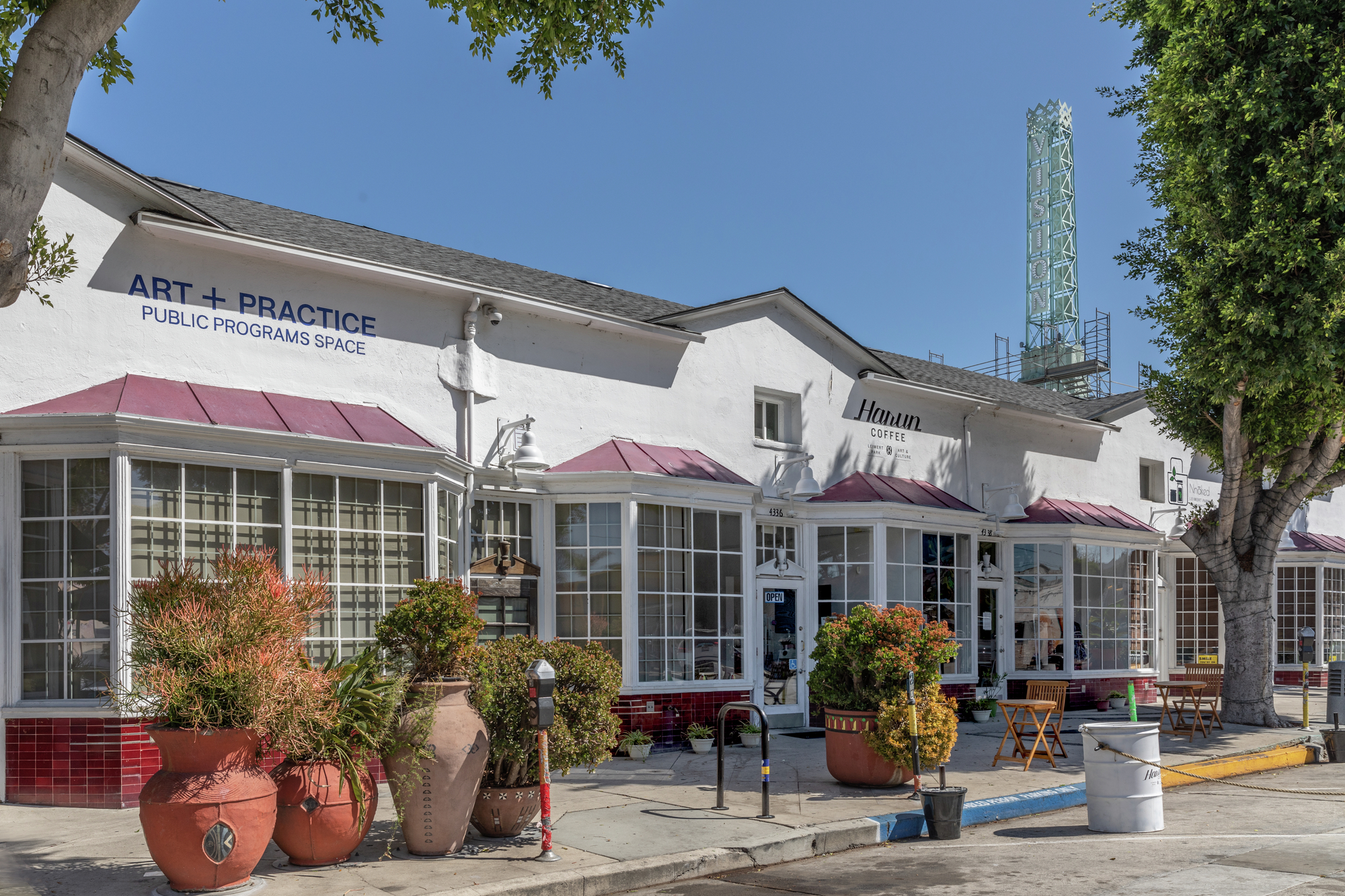 From 1967 to 1990, this row of storefronts was occupied by the Brockman Gallery. The Black-owned gallery exhibited works of both emerging and established African American artists and helped forge a thriving Black art and business community in Leimert Park. Photo: Elizabeth Daniels, © J. Paul Getty Trust.
Project Team
Getty Conservation Institute
Susan Macdonald, Project Director
Sara Lardinois, Project Manager
Rita Cofield, Project Leader
Gail Ostergren, Research Specialist
Micaela Shea, Senior Project Coordinator
Los Angeles City Planning
Ken Bernstein, Principal City Planner, Office of Historic Resources and Urban Design Studio
Faisal Roble, Principal City Planner and Chief Equity Officer
For questions or further information, please contact LAAAHP@getty.edu.
Related Getty Initiatives
This work complements Getty Research Institute's African American Art History Initiative, as well as its work with the archives of Paul R. Williams—perhaps the most significant African American architect of the twentieth century—which were jointly acquired with the USC School of Architecture in 2020.
Banner Image: Founded in the wake of the 1965 Watts rebellion as an arts education center devoted to community empowerment, the Mafundi Institute (also known as the Watts Happening Cultural Center) was housed in this building from 1969 to 1975. Photo: Stephen Schafer, © 2020 schafphoto.com