Concrete Conservation
Performance Evaluation of Patch Repairs on Historic Concrete Structures
In 2014, participants in the Conserving Concrete Heritage Experts meeting identified lack of knowledge on the efficacy and durability of existing concrete repair solutions and the scarcity of technical resources on concrete conservation as key challenges confronting the field. But to provide practical guidance on best practices in repairing historic concrete, it is necessary to critically evaluate past projects and understand how those repairs have fared.
In response to this need, the GCI in partnership with Historic England and Laboratoire de Recherche des Monuments Historiques, France, will undertake research to evaluate the performance of patch repairs executed in concrete conservation projects. "Patch repair" is used in this research to refer to nonstructural repair, both full-depth and partial-depth, where partial replacement of original deteriorated or damaged concrete is conducted.
Research will focus on repairs designed and executed on heritage buildings and structures that aimed to follow typical conservation principles—such as minimizing loss of original material and retaining original profile, texture, and color of the parent concrete—in addition to meeting the usual requirements of concrete repair, such as adhesion and compatibility with the substrate material. The research involves evaluation of concrete repairs on a selection of historic concrete structures in England, France, and the United States.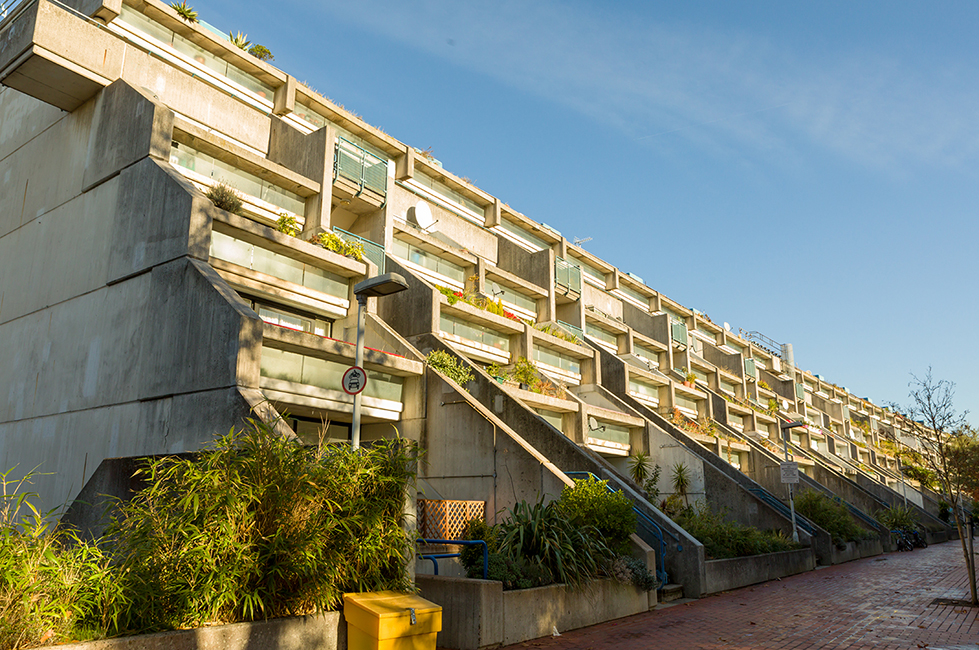 Example of a heritage building in which exposed concrete contributes to the site's cultural significance: Alexandra Road Estate and Park, 1972-1978 . Neave Brown, Camden Architects Department, England.
Objectives
Better understanding of repair methods and practices; patch repair deterioration; and efficacy and durability of patch repair materials
Guidance on selection of appropriate repair materials
Practical guidance on repair
Methodology for recording, monitoring, and evaluating repairs to historic reinforced concrete
Identification of future research needs
Methodology
A variety of approaches, materials, and techniques will be assessed across a variety of concrete typologies and climate zones, widening the project's relevance. Resulting data will be analyzed to detect patterns and trends in order to identify common causes of early failure of patch repairs. This will assist in identifying aspects of current practice that could be improved and in identifying the relationships between material selection and longevity.
Results of this study will be used to develop guidelines for practitioners on successful repair of historic concrete, including selection of suitable materials and appropriate methods and techniques to ensure durable and suitable repairs, as well as a methodology on the evaluation of patch repairs.
Additional research needs on the long-term performance of repairs for historic concrete and other aspects of the repair process are likely to be revealed. Finally, materials produced will be used in training programs that will disseminate the results of this research to practitioners.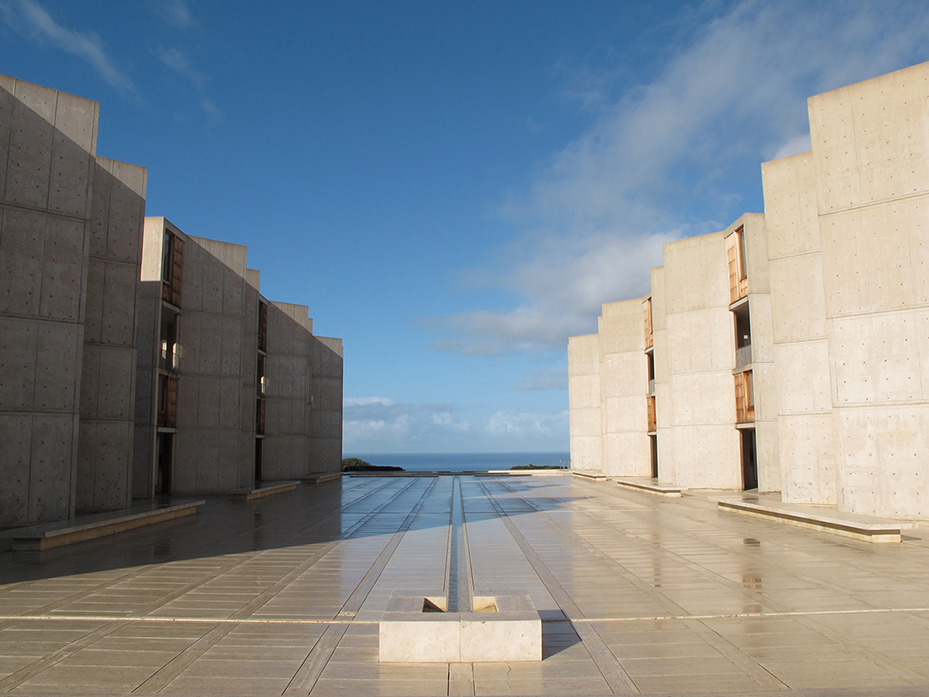 Example of a heritage building in which exposed concrete contributes to the site's cultural significance: Salk Institute for Biological Studies, 1965. Louis I. Kahn, United States. Photo: 2013.
Phases of Work
One

Development of evaluation methodology and identification of survey and assessment techniques
Selection of case studies in England, France, and the United States
Two

Background research on each case study's original building specifications, and review of specifications for past repairs and documentation of the repair process used
Field assessment of each site to document current conditions of the repairs based on a visual inspection and selective use of nondestructive testing
Three

Selection of a smaller number of case studies for in-depth evaluation
Complementary in-situ testing and sample collection for laboratory analysis
Four

Dissemination of results
Development of training materials and activities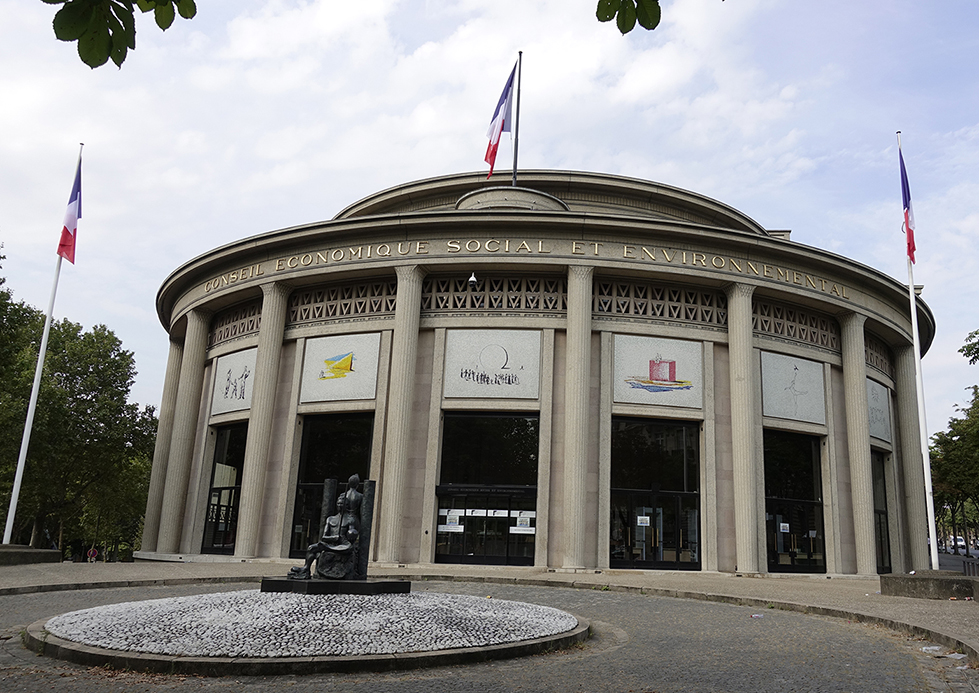 Example of a heritage building in which exposed concrete contributes to the site's cultural significance: Palais D'Iéna, 1937-1946. Auguste Perret, France. Photo: 2018.
Team Members
GCI
Susan Macdonald, Head, Buildings and Sites, Project Manager
Ana Paula Arato Gonçalves, Professional Fellow
Simeon Wilkie, Assistant Scientist
Historic England
Chris Wood
Nicola Lauder
David Farrell, Rowan Technologies Ltd
Laboratoire de Recherche des Monuments Historiques
Élisabeth Marie-Victoire
Myriam Bouichou
Consultants
Wiss, Janney, Elstner Associates (Lead Consultant): Paul Gaudette, Ann Harrer
Simpson, Gumpertz & Heger: Matthew Bronski, Helena Currie
Page updated: September 2019