Managing Collection Environments Initiative
Establishing a Sustainable Environmental Strategy
Government Museum and Art Gallery, Chandigarh, India
The Government Museum and Art Gallery in Chandigarh, India is one of only three museum buildings designed by Le Corbusier along with Sanskar Kendra Museum in Ahmedabad, India, and the National Museum of Western Art in Tokyo, Japan. Complete in 1968, it faces conservation challenges to both the building itself and the collections that it houses.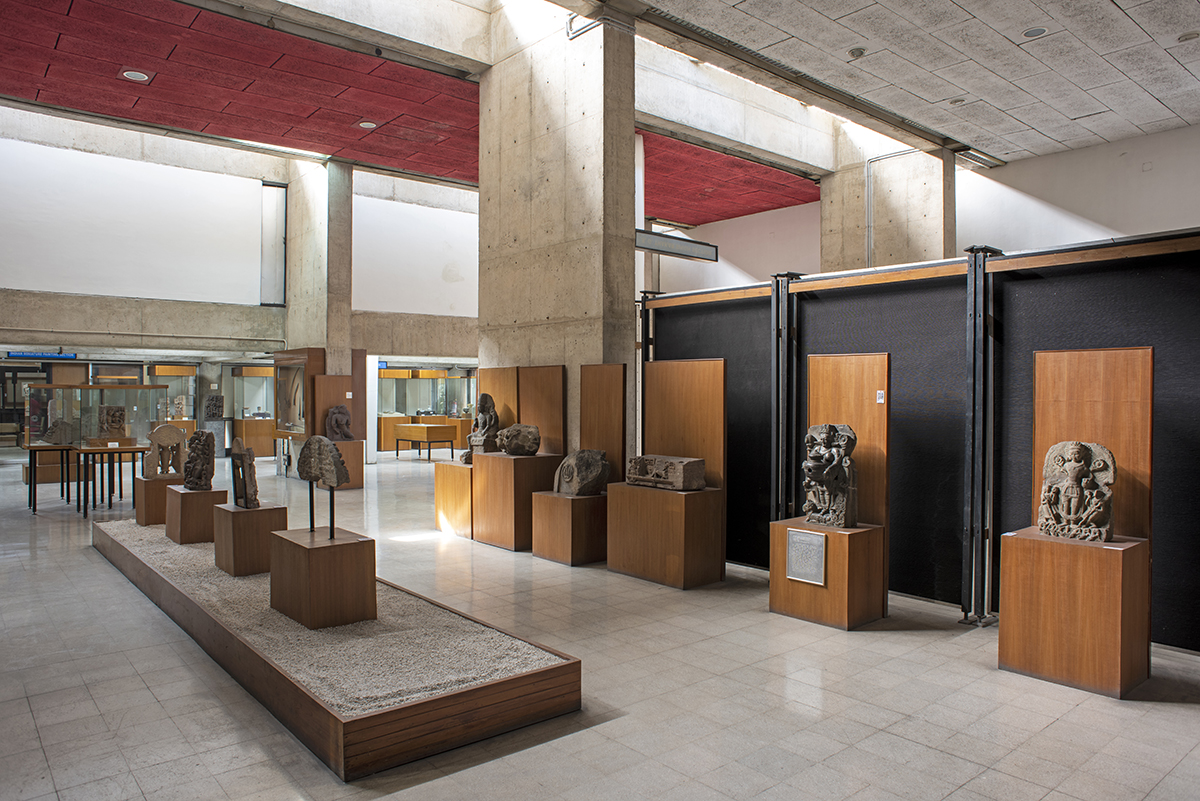 Government Museum and Art Gallery, Chandigarh.
Team members from Managing Collection Environments and our Conserving Modern Architecture initiatives are working with colleagues at the Government Museum and Art Gallery on a project with two goals: to help the museum develop a sustainable environmental management strategy and to build capacity with the museum staff in this area.
The first part of this project, which began in January 2020, is to perform a risk assessment for the collection and collect environmental data by monitoring conditions inside the museum. The second part of the project is to develop recommendations, based on risk assessment and environmental data, that will allow the museum to make strategic improvements in its environment to benefit its occupants, its collection, and the building itself.
The Government Museum and Art Gallery was designed to operate with natural daylighting and passive cooling, based on a careful analysis of the Indian climate. But in the five decades since its construction some interior spaces have been modified, lighting has been added, and mechanized climate control has been introduced in several areas.
While in Chandigarh, the joint Managing Collection Environments-Conserving Modern Architecture team worked with museum colleagues on a risk assessment of the museum's collection, regarded as one of the most significant in India. At the same time a yearlong campaign was initiated to monitor and better understand the environment of the museum and its impact on both the building and the collection.
Conservation Management Plan
Our efforts complement work being carried out by colleagues in India who just completed a conservation management plan for the museum building and its site. Development of the conservation management plan was supported by a grant to PEC University of Technology (now Punjab Engineering College) in Chandigarh by the Getty Foundation's Keeping It Modern grant initiative.
Workshop for Le Corbusier-designed Museums
In February 2018, under the work of the Conserving Modern Architecture Initiative, we also convened the three-day meeting, "Le Corbusier's Three Museums: A Workshop on their Care and Conservation," in India.
At the meeting were representatives from the Sanskar Kendra, the National Museum of Western Art and the Government Museum and Art Gallery and a representative from the Fondation Le Corbusier.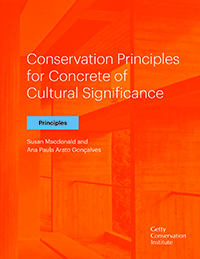 The report from this meeting details the activities and discussions developed during this workshop, which was focused on the challenges of balancing building conservation and a collection's needs. The workshop offered participants the opportunity to enhance their understanding of the three museums designed by Le Corbusier based on his prototype for a Museum of Unlimited Growth.
The exchange of knowledge revealed the challenges and opportunities for these institutions to preserve their cultural significance.