What's Covered in the Getty Provenance Index?
The charts and maps below offer a quick visual overview of what is contained in the Getty Provenance Index® (GPI) and Getty Provenance Index: Additional Databases. The quantity and scope of research material that is available varies by region, period, and type of document.

These charts and maps are updated periodically as new material is entered into the GPI.


Content Overview
The first chart below indicates the number of records contained in each database. The second chart is an overview of the Archival Inventories and Sales Catalog databases by region and period.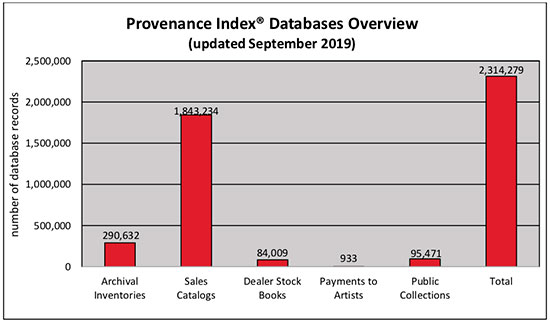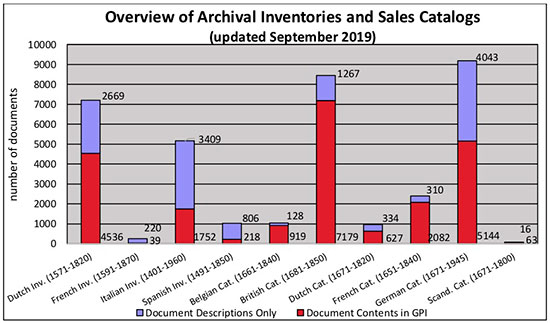 Archival Inventories
Archival inventories are legal documents from private and public archives that list objects from a household. The inventories in this database list works of art from private collections. The charts and maps below provide an overview of inventories contained in the Getty Provenance Index.


Dutch Inventories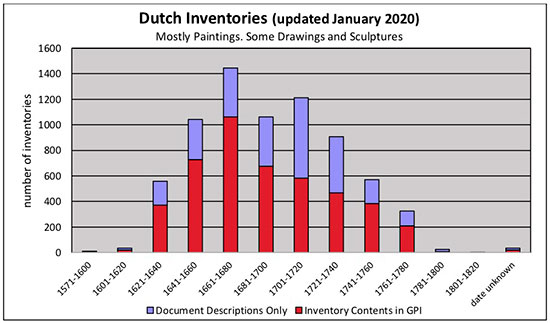 Origin of Dutch Inventories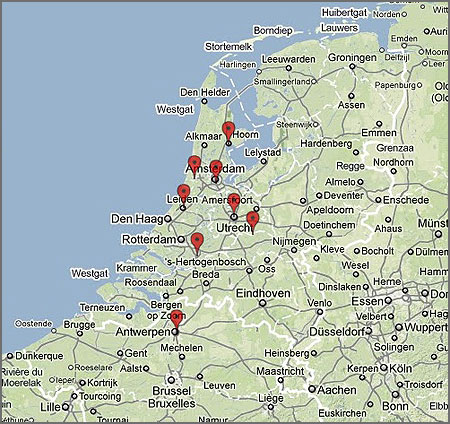 French Inventories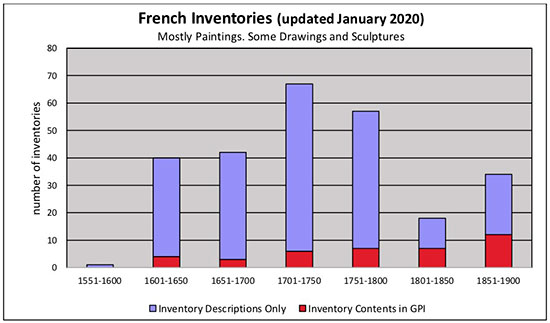 Origin of French Inventories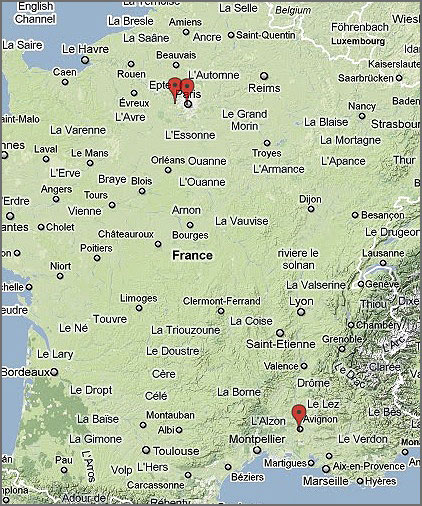 Italian Inventories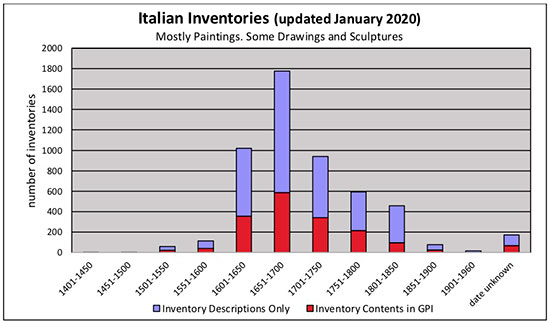 Origin of Italian Inventories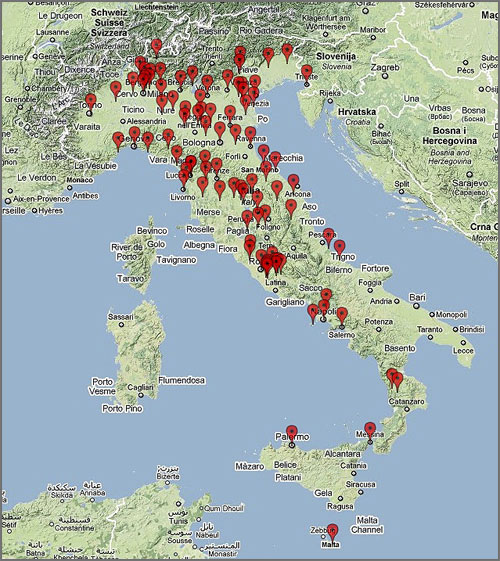 Spanish Inventories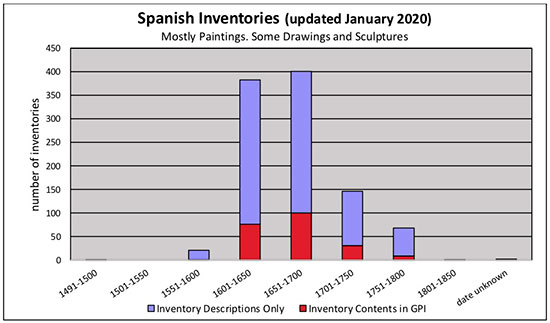 Origin of Spanish Inventories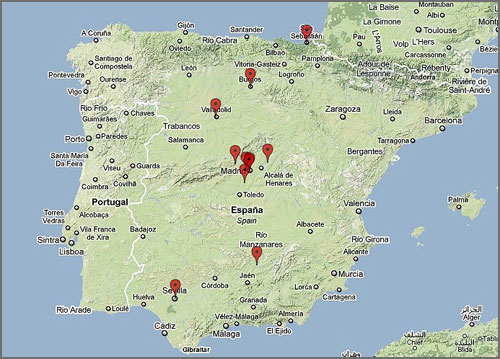 Sales Catalogs
Typically published by auction houses and dealers, sales catalogs list works of art for public auction. The charts below provide an overview of sales catalogs contained in the GPI, indicating the number of catalogs the GPI has recorded for each country, listed by decade.

Red represents catalogs that have been transcribed and have contents available in the GPI. Purple represents catalogs that have been identified but do not have contents included in the GPI, whether because a copy of the catalog was not obtained or because it was determined the contents were not in scope.

An asterisk after the decades in the charts indicates that we have made our best effort to record all the known catalogs for those decades. If there is not an asterisk after a decade, it means our work to record the catalogs for that decade is ongoing and the number of catalogs listed for that decade is incomplete.


Belgian Sales Catalogs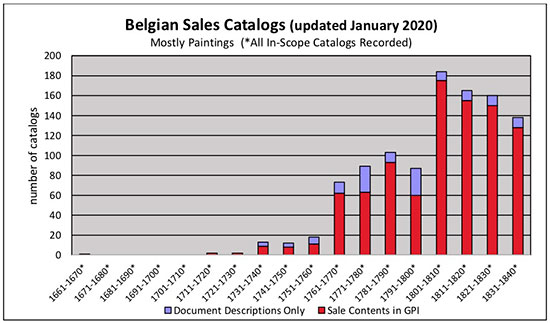 British Sales Catalogs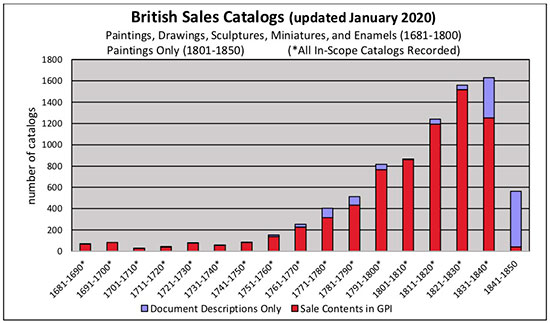 Dutch Sales Catalogs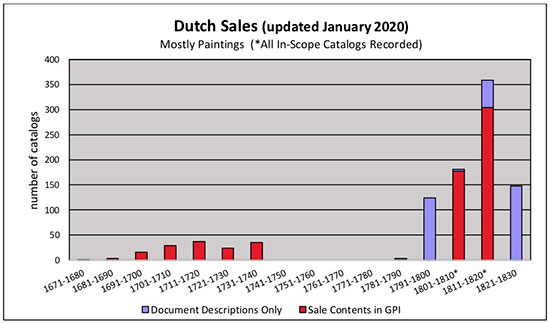 French Sales Catalogs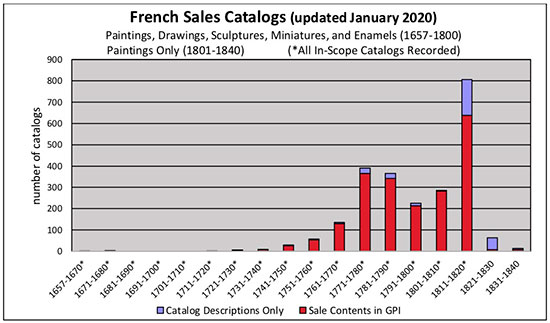 German Sales Catalogs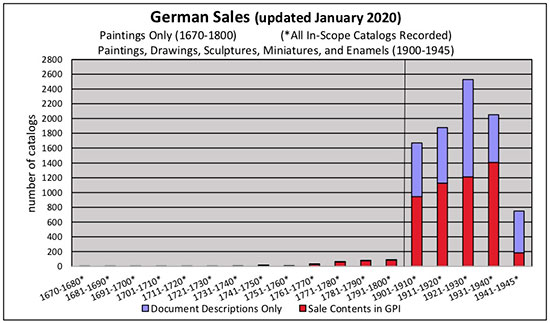 Scandinavian Sales Catalogs