The Second Failed Galeriewerk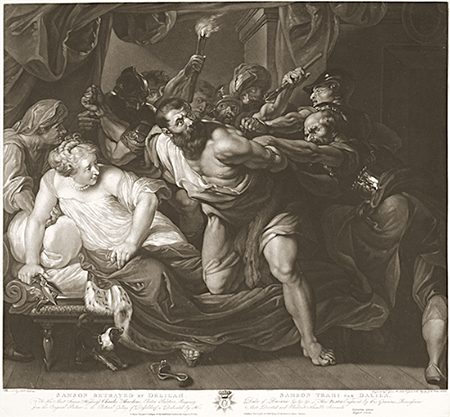 After the failure of Krahe's project, Carl Theodor tried a second time to promote his inherited collection through a large album of prints. In 1789, he granted the printmaker and publisher Valentine Green and his son Rupert an exclusive 14-year monopoly on reproducing his paintings as prints. In this way, the elector could achieve his intended results without committing financial resources, while the Greens could expand their business with reproductions of one of the finest painting collections in Europe. Unfortunately, the Green enterprise declared bankruptcy in 1798 after having produced only 21 of the promised 100 prints.
Valentine Green was one of the great mezzotint printmakers of the 18th century. Even though critics sometimes dismissed his prints as excessively dark, Green's rich velvety images were widely admired throughout Europe.