Krahe's Failed Galeriewerk

The Düsseldorf gallery was established by the German prince Johan Wilhelm II von der Pfalz (1658–1716), who was the first to house an art collection in its own building.
In 1756, Lambert Krahe (1712–1790) became director of the Düsseldorf gallery. When the Seven Years' War (1756–1763) erupted, Krahe was forced to store the paintings. They were later reinstalled, affording him the opportunity to reconfigure the display.
Johann Wilhelm's nephew and successor, Carl Theodor (1724–1799), soon commissioned a Galeriewerk, a set of large-scale prints representing the Düsseldorf gallery's collection. Krahe decided to produce the set of large-scale prints for a Galeriewerk in emulation of the albums depicting paintings in royal collections. The preparatory materials needed to produce such an album are displayed here.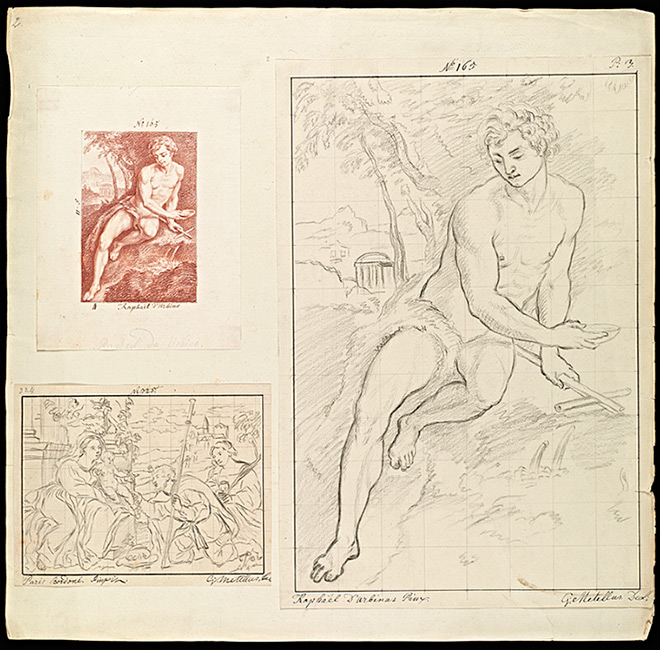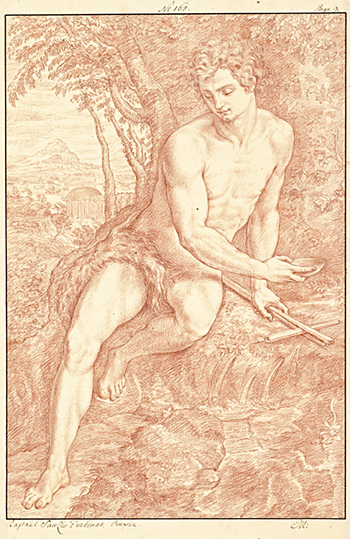 It was complex and costly to make drawn copies of paintings, which would then be transferred to copperplates and reproduced by the hundreds. Krahe's draftsmen made initial copies of paintings by means of squared drawings, as seen in the image of St. John the Baptist in the Wilderness above, which led to highly finished versions as seen in the example at right. However, the cost of the project depleted Krahe's finances and ended his plans to produce a Düsseldorf Galeriewerk.