Preservation of Plastics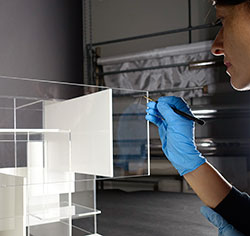 One of the aims of Preservation of Plastics is to apply the results obtained during the project to real-life objects.
To achieve this, the project is partnering with several museums, galleries, and institutions to identify representative case studies showing the main conservation issues posed by plastics and then carrying out investigations and treatments on these case studies using research developed by the GCI.
As the ongoing research program progresses, more case studies will be treated. Information on these case studies will be available on a rolling basis.
Page updated: June 2017