Concrete Conservation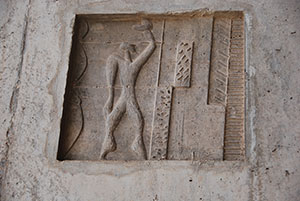 In 2014, the GCI convened a multidisciplinary group of experts for the Conserving Concrete Heritage Experts Meeting to identify current needs in the field and actions that could be implemented by the GCI to help advance the field of concrete conservation.
State of the Field
This meeting was an outgrowth of the 2013 Colloquium to Advance the Practice of Conserving Modern Heritage, which confirmed the need to focus attention on the conservation of a variety of typical twentieth-century building materials, including concrete.
Meeting
The Conserving Concrete Heritage Experts Meeting included engineers, architects, material scientists, educators, and industry representatives with demonstrated expertise in the repair of historic concrete buildings and structures. The meeting's goals were to identify:
research needs;
ways to advance this area of material conservation;
priorities for work;
entities able to progress these priorities;
the scope of research on the conservation of concrete that the GCI could undertake, as well as potential partners and stakeholders to work with in this area; and
a plan of action to implement the research and other activities.
Over the course of three days, eight invited participants joined GCI staff and consultants in assessing the current state of concrete conservation. The meeting was organized around working sessions, following presentations by invited participants.
Report
From this meeting, the GCI published the Conserving Concrete Heritage Experts Meeting Report, which summarizes issues identified by participants. These include lack of understanding of concrete repair methods such as patch repair and hydrophobic coatings and lack of guidelines on proper concrete conservation methodology.
Other points of concern were insufficient training opportunities for professionals and general lack of information sources, such as case study publications, repair techniques, and research.
The Concrete Conservation project was conceived in response to these needs.
Page updated: November 2017