China Principles (1997–2015)
Training and Capacity Building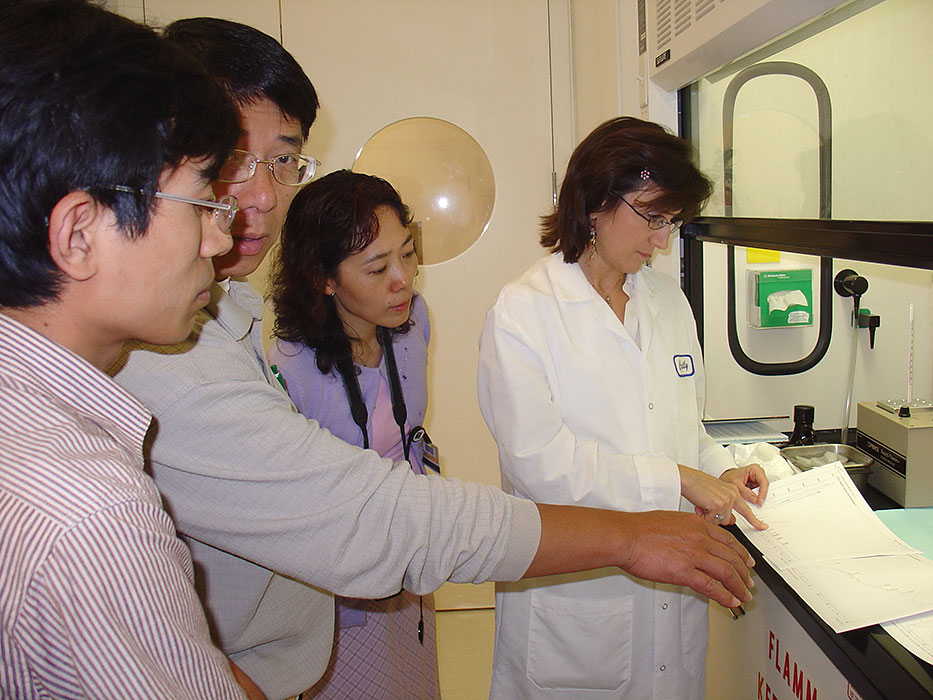 To develop an approach for the conservation of the painted decoration at Shuxiang Temple, conservators from the Chinese Academy of Cultural Heritage worked closely with GCI staff.
Training and capacity building have been an important component of the GCI's work in China since its inception. As early as 1993 a three-week training course on conservation and management of grotto sites was offered for site managers, held at the Yungang Grottoes, in conjunction with the nascent field projects begun in China in 1989.
As an outgrowth of the China Principles project, capacity building for young and mid-level professionals from partner organizations for the Mogao Grottoes and Chengde projects and from State Administration for Cultural Heritage has been ongoing since 2002. Staff spend between one and three months at the GCI, undertaking research and working with GCI team members to gain a more nuanced understanding of the GCI and international conservation. To date, the GCI has hosted forty-three personnel from SACH, the Dunhuang Academy, the Chengde Cultural Heritage Bureau and other institutions in China.
Page last updated: August 2019