Resources for Students

Enhance students' understanding of artists, art history, materials, and techniques with interactive Web pages, online games, activities, and videos. Enliven your classroom teaching with select activities or encourage students to explore these resources independently.
GettyGames
Enhance students' detail-finding skills.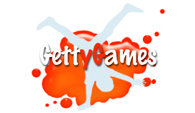 Video Gallery
Give students a glimpse behind the scenes at the Getty Museum to learn about the collection, art-making techniques, conservation projects, and exhibitions.
Learn how a polychrome sculpture is made.
See more videos.