Scholar Housing
Welcome to Getty Scholar Housing, your new home away from home!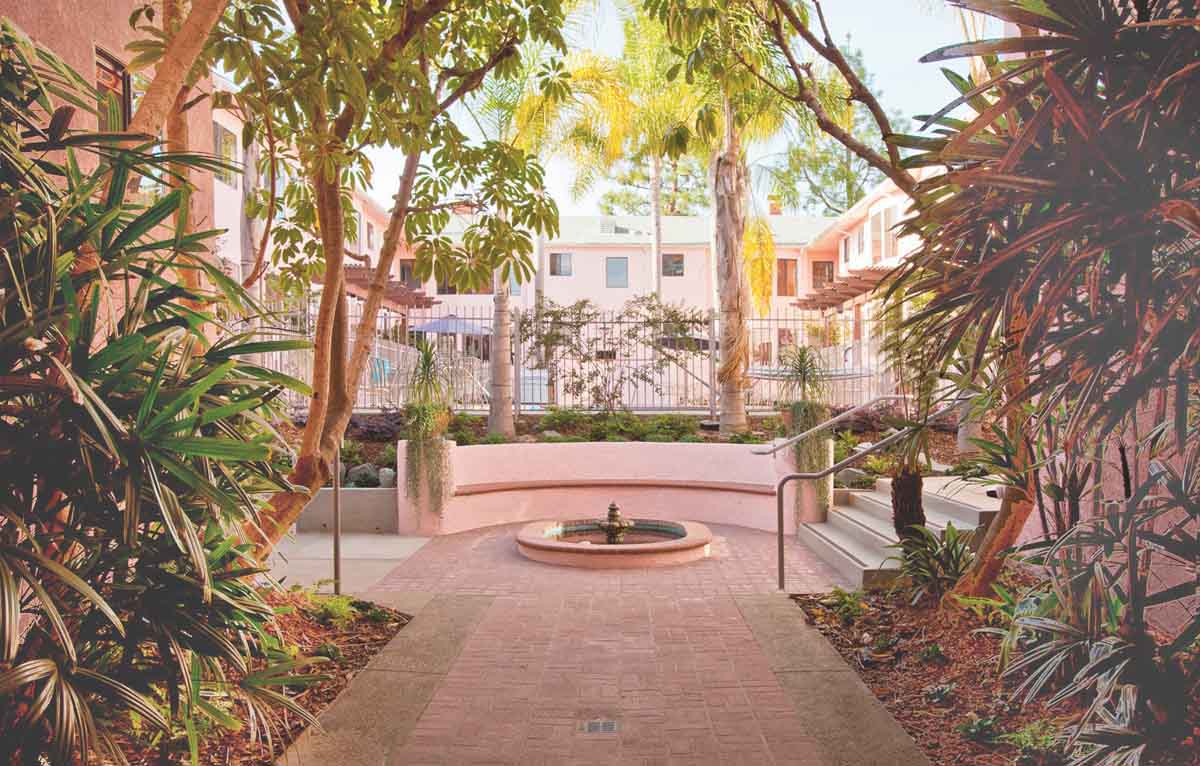 Scholar Housing is a 38-unit apartment complex in the Brentwood neighborhood of Los Angeles. The building is located less than 2 miles (approximately 3 kilometers) from the main entrance to the Getty Center and a short drive from UCLA, the Santa Monica Mountains and the Pacific Ocean.
Getty Scholar Housing is designed to promote an active scholarly community and offers many areas for relaxation and recreation, including a swimming pool, communal meeting areas and a modest-sized computer lab.
Please note that Getty Scholar Housing apartments are available only to scholars, fellows and other invited guests.
Most of the apartments at Scholar Housing are 1-bedroom units, but there are a limited number of 2-bedroom units that can be made available depending on programmatic need. Apartments are assigned according to a variety of criteria and, because the needs and requirements differ by program, not all facilities and services may be available to each visitor.
Smoking is not permitted in any of the units and communal spaces. Smoking is permitted in the courtyard area by the pool.
Free shuttle service for Getty Scholars is offered from Scholar Housing to the Getty Center. Shuttle schedules will be provided to you upon arrival. Please note that there is no scheduled shuttle service from either Getty Scholar Housing or the Getty Center to the Getty Villa. Public transportation from Scholar Housing to the Getty Villa is available, though many Scholars opt to rent a car. For public transportation options to the Villa, please click
here
. Under special circumstances, taxi vouchers may be provided exclusively for trips between Scholar Housing and the Villa or between the Center and the Villa.
There is a west bound public bus stop in front of Scholar Housing and an east bound bus stop within walking distance, but due to the size and layout of Los Angeles, some scholars opt to purchase or rent a car while they are in residence. For information on driving in California and state driver licenses, please click
here
.
Arrival at Scholar Housing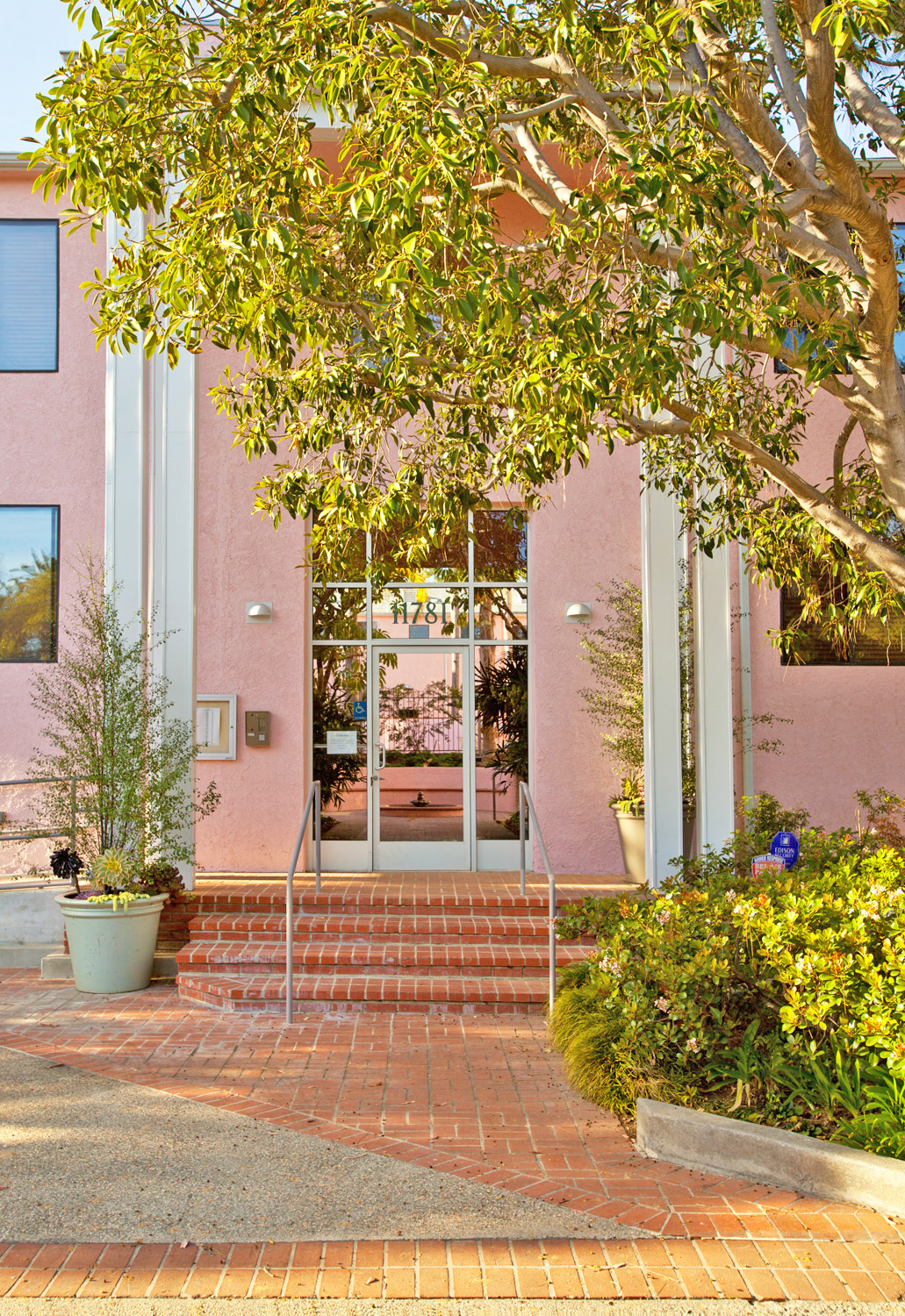 The first and last dates of your residency, as reported in your agreement letter, are also the move-in and move-out dates. Unfortunately, we cannot accommodate early arrivals nor late departures.
As Scholar Housing is an apartment building, it does not operate like a hotel and, consequently, our check-in is not 24-hours-seven-days-a-week. Move-ins are scheduled on weekdays and during regular business hours (from 8:00 AM to 5:00 PM) so that our Housing Coordinator can meet you and assist in getting you settled in. Please do not plan to move into your apartment on a Saturday or Sunday, Getty observed holiday, or on every other Friday when Getty staff is not working. Please check the
Off Friday and Holiday Schedule
before making your travel plans.
Please be aware that Scholar Housing is not furnished with elevators and, therefore, if you arrive with heavy suitcases please be prepared to carry them to your unit. Regrettably, Getty staff cannot assist in carrying any kind of luggage.
If you plan to arrive at a time other than during regular business days/hours, and do not have other arrangements, you may want to take a look at this list of
accommodations
. Please note that the Getty will not reimburse these expenses.
Facilities & Services


The following on-site communal facilities are offered to guests at Scholar Housing:
Common lounge which includes a personal-reading library, a television, a VCR, a DVD player and a stereo system
Computer lab with one PC and one Mac computer, a printer, and a fax machine
Password protected Wifi access is provided throughout the building

Laundry room with washers and dryers. Each wash or dry costs one dollar in US quarters, which residents need to provide
Swimming pool and whirlpool (heated year-round)
Barbeque Grill
Ping pong table
Secure carport
Left click your mouse and hold down for a panoramic tour of the courtyard.


Computer Usage at Scholar Housing


A wireless network covers the entire Scholar Housing complex. In order to use this network, you will need to bring your own laptop which should meet the minimum system requirements described
here
. Users of the wireless network shall not engage in any activity that violates intellectual property rights including but not limited to any rights protected by any copyright laws.
Please note that
the wireless Internet at Scholar Housing is not secure.
Information sent to and from your computer or wireless device may be captured by others with a wireless device and the appropriate software.
If you come from a foreign country, please bring with you any electrical adapters or converters that you may need in order to use your laptop in the US. A small computer lab with a high-speed Internet connection containing one PC and one Mac is available near the communal lounge. Internet browsers, Word, Excel, and PowerPoint are installed on the computers, which are also networked to black and white laser printers.
Furnishings


Each apartment at Scholar Housing includes a bedroom(s), kitchen, dining area, living room with a desk and a bathroom(s) with shower.
Basic
furnishing and household items are provided:
Telephone for any incoming call and local outgoing calls
Answering Machine
Television (free cable service)
Stove/oven
Microwave
Toaster
Dishes and silverware
Coffee Machine

Pots & pans
Alarm clock/radio
Iron & ironing board
Bed Linens & Towels
Fan
Vacuum cleaner, broom and dustpan, mop and bucket.
Note that requests for specific household items will be considered. However, personal items, such as hairdryers and shavers, will not be provided.
Free local phone service is included in each apartment. You will be given the telephone number for your apartment prior to your arrival. If you wish to make long-distance calls but do not plan to use a mobile phone or a long-distance calling plan, you will need to obtain a
calling card
. Also, please note that the building does not have elevators or air conditioning. All units have heating and most two-bedroom apartments are furnished with fireplaces.
Please be aware that while many residents choose to rent or purchase a car while in Los Angeles, these costs are not reimbursed by the Getty.
Left click your mouse and hold down for a panoramic tour of a typical one-bedroom unit. Shown here is the living room and the one bedroom.


Here is a panoramic tour of a typical two-bedroom unit. Shown here is the living room and the second bedroom.


Scholar Housing Resident Policy
Neighborhood


Brentwood Village
is a short walk from the apartments (just south of the intersection of Sunset Boulevard and Barrington Avenue). Here you can find:
Restaurants
Bakery
Pharmacy
Public park
Public tennis courts

U.S. Post Office
Cosmetic salons
Dry cleaners
Wells Fargo
Gas Station