Harmony Hammond Archive
Harmony Hammond papers, ca. 1960–2000


The papers of pathbreaking American artist Harmony Hammond (b. 1944) chronicle the development of feminist, lesbian, and queer art and visual culture from the 1960s through the 2000s. Materials include sketchbooks and notebooks; manuscripts; photographs; rare ephemera, publications, and multiples by other artists; early artwork by Hammond as well as a complete set of her prints; and correspondence with luminaries of feminism and art such as Rita Mae Brown, Louise Fishman, Lucy Lippard, Ana Mendieta, and Kate Millett, as well as the documentation of lesbian art history that Hammond has meticulously assembled over several decades.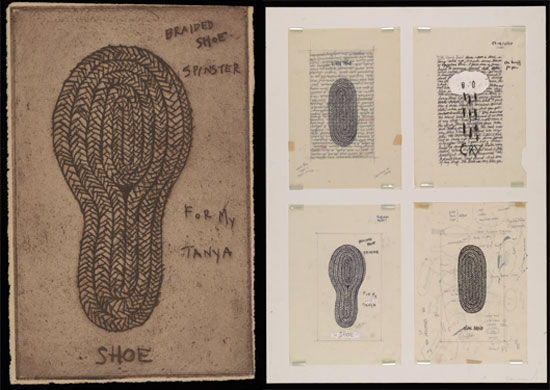 Hammond, who grew up in suburban Chicago, Illinois, but has lived in Galisteo, New Mexico, since 1989, initially followed a conventional path, attending university and marrying at an early age. Following a move to New York City in 1969, she divorced her husband, started practicing tai chi and aikido, and became involved with a women's consciousness-raising group. Hammond subsequently joined with 20 other women to found A.I.R. (Artists in Residence), the first all-female, artist-run gallery in the United States. For a solo show at A.I.R. in 1973, Hammond expressed her "desire to break down the distinctions between painting and sculpture, between art and women's work, and between art in craft and craft in art." She has used common, found materials such as rags, linoleum, straw, and latex in her artworks.


Hammond's centrality to both feminist and LGBTQ art history can be gauged from her inclusion in many of the groundbreaking exhibitions in both areas, including
The Great American Lesbian Art Show
(Woman's Building, 1980),
Extended Sensibilities: Homosexual Presence in Contemporary Art
(New Museum, 1982),
In A Different Light
(Berkeley Art Museum, 1995),
Sexual Politics
(Hammer Museum, 1996), and
Wack! Art of the Feminist Revolution
(MOCA, 2007–2009). She also organized
A Lesbian Show
at the historic alternative space 112 Greene Street, and with Jaune Quick-to-See Smith organized
Women of Sweetgrass, Cedar and Sage
, the first national survey of Native American women artists. The 1981 survey
Harmony Hammond: Ten Years
, organized by the Glenn Hanson Gallery and W.A.R.M. (Women's Art Registry of Minnesota), showcased Hammond's signature incorporation of modernist abstraction and distinct sense of the body, often manifested in works that draw on craft traditions such as weaving.
In addition to her formidable artistic career, Hammond has led an impressive life as a feminist and lesbian scholar and curator. She cofounded the New York–based journal
Heresies: A Feminist Publication on Art and Politics
(1976) and in 1984 published
Wrappings: Essays on Feminism, Art, and the Martial Arts
. Hammond served as co-chair of the Queer Caucus for Art from 1994 to 1996, and her pioneering
Lesbian Art in America: A Contemporary History
(2000), a selective but definitive history of lesbian art from 1970 on, is a major contribution to scholarship on gay, lesbian, and queer art. Hammond has taught at Sagaris, an educational institute for radical feminist thought, and also at several institutions of higher learning.
The Harmony Hammond Archive complements the Research Institute's collection of other artists' archives from the same and slightly earlier generation, such as
Carolee Schneemann
,
Barbara T. Smith
,
Eleanor Antin
, and especially
Yvonne Rainer
. It also complements the male-oriented homosexual and queer visual culture of the 1970s and 1980s represented in the
Robert Mapplethorpe Archive
.