Art for Everyone! K-12 Student Program at the Getty Center and Villa

Bring your class to the Getty! Connect your students with art, history, and culture with a visit to one of our two locations.
Registration
for the 2020-21 school year opens in June, 2020.
The Getty Center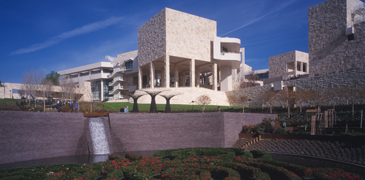 The Getty Villa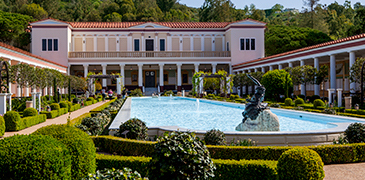 The collection: Western European Art
The building: Contemporary architecture with gardens and panoramic views of Los Angeles
Location: in Brentwood
Learn more...
The collection: Art of ancient Greece and Rome
The building: Fashioned after an ancient Roman villa
Location: in Malibu
Learn more...
You guys are amazing! My school in East L.A. has zero funds for field trips. You provided a field trip that not only educated, but inspired our students (and teachers too!)
We Welcome You and Your Students to the Getty
We hope to partner with you and your class to explore art and artistic expression. Join us for free tours and interactive learning to expand your students' creative engagement with a wide range of works. Expert educators will engage you and your students through our galleries, igniting interest, sparking curiosity, and discovery.
Each year the Getty welcomes more than 160,000 K-12 students to the Getty Center and Villa to experience tours, programs, and creative spaces. A trip to the Getty is a multi-media experience; therefore, learning is enhanced through sensory and tactile inputs. Conversations about art can also spark an appreciation of culture and increase students' ability to think critically about the arts.
Your Students Take Center Stage
Through one-hour guided tours with skilled educators, your students can begin a journey that encourages close-looking and personal connections with works of art. You can work with professional arts educators to customize your tour prior to visiting if there are certain works of art in the Getty's collection that are particularly relevant to your curriculum. Or, we will take your students to each gallery looking closely at one or more works of art in each to construct understanding of works of art using students' own observations. We foster lively discussion and participation for all your students, appropriate to their grade level. Free transportation is provided.

After the tour, students with chaperones can freely explore the galleries on their own. We hope this program inspires a lifelong passion for the arts and make sure each student goes home with a free parking pass for a later visit within a year. We encourage return visits with family and friends.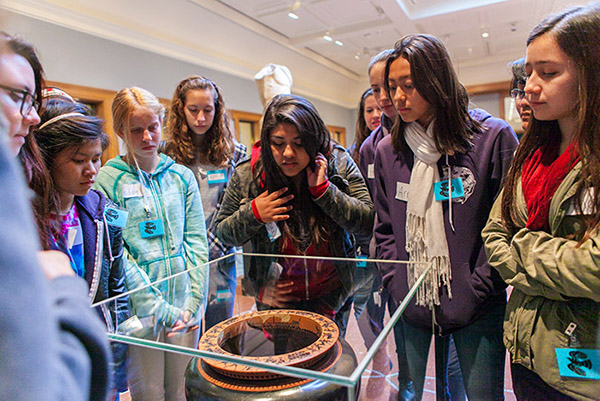 Art Education for Everyone
Every student deserves creative exploration of art, and we hope to provide an experience that enriches students' connection to it. At a time when art education is removed from so many schools and districts, especially in underserved communities, we hope to work with you to fill the gap. We can give you an arts education experience that can have a remarkable impact on students' academic, emotional, and social outcomes. Studies suggest that students who participate in a field trip to an art museum show increased empathy, tolerance and critical thinking skills. A strong arts education will inspire our next generation of activist, explorers, designers, and scholars. The Getty is proud to be a resource for Los Angeles communities.