St. Albans Psalter
The St. Albans Psalter is one of the most extraordinary manuscripts produced in 12th-century England. Written in Latin, the St. Albans Psalter contains more than two hundred historiated initials with pictures that give visual form to the accompanying prayers. Letterforms teem with human figures, animals, and demonic creatures that provide a literal illustration of particular lines from the psalms.

Completed within a decade of 1130, the book is prefaced by an extended cycle of full-page pictures of Old Testament scenes and events from the life of Christ. Forty luxuriously painted, full-page illuminations serve as a preface to the written prayers in the St. Albans Psalter.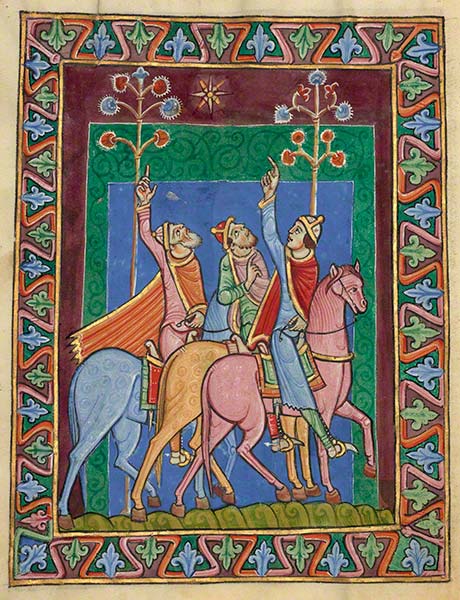 Devoid of text, these expressive images provided the reader with an imaginative entry into biblical history. These evocative pictures would have prompted the book's reader to recall memorized texts, such as the Gospels, or to recite prayers.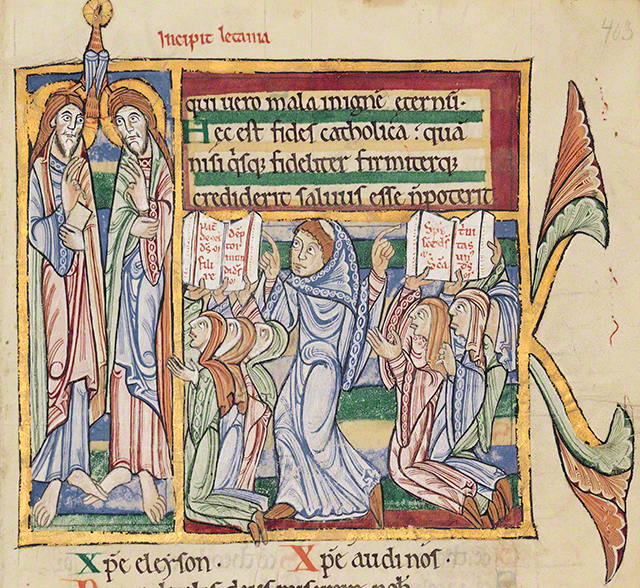 The ornate initials that enliven the remainder of the book all contain pictures that give literal form to the complex and beautiful poetry of the psalms. Decorated with gold and luminous colors, the psalter's luxurious illuminations are unequaled by any surviving English manuscripts from this period.

The identity of the individuals thought to have created and used this book cannot be known for certain, but it is generally believed that Geoffrey Gorron, the Norman abbot of St. Albans from 1119 to 1146, commissioned the manuscript— possibly as a gift for his friend and advisor, the nun Christina of Markyate.


Publications




Mobile Tour