Photo Archives V: The Paradigm of Objectivity
Archival Program Information
For current Research Institute events, please see The Getty Event Calendar
Symposium
Photographic reproductions of works of art and other research objects have long been considered neutral documents capable of supporting the research methodologies of art history and related disciplines. The introduction of digital imaging saw the adoption of the same model, in that digital copies were presumed closer to the originals.


Today, the neutrality of photography has been deconstructed; nevertheless, the rhetoric of objectivity continues to shape the uses of analog and digital photographs, which are deemed "evidence," even if one is aware of the possibility of technical manipulation and the influence of social conventions. Similarly, there is little awareness that archives are far from neutral guardians of memory.
This symposium explores the relationships among photographic reproduction technologies, archival practices, and concepts of objectivity, with an interdisciplinary outlook and a focus on art history.
This is a two-day symposium, taking place at the Getty Center and
The Huntington
. Separate reservations are required.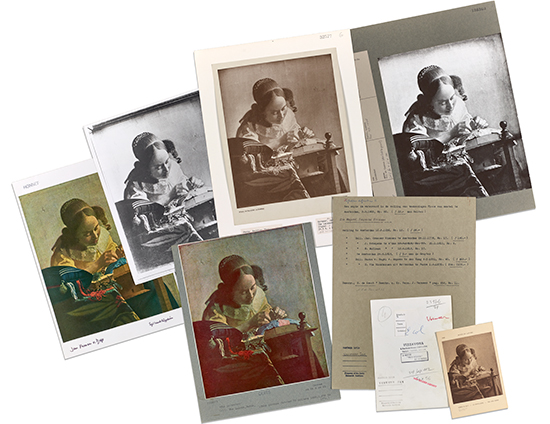 Confirmed participants:
Paul Conway, University of Michigan
Virginia Heckert, J. Paul Getty Museum
Friederike Maria Kitschen, Gerda Henkel Stiftung
Hilary Macartney, University of Glasgow
Issam Nassar, Illinois State University
Melissa Renn, Harvard Business School
Casey Riley, Isabella Stewart Gardner Museum
Martha A. Sandweiss, Princeton University
Joan M. Schwartz, Queen's University, Ontario
Jennifer Tucker, Wesleyan University
Jennifer Watts, The Huntington
Kelley Wilder, De Montfort University, Leicester
Glenn Willumson, University of Florida
This symposium is organized by Anne Blecksmith (The Huntington), Costanza Caraffa (Kunsthistorisches Institut), and Tracey Schuster (Getty Research Institute), and is sponsored by the Getty Research Institute and The Huntington.
Photo Archives is an open series of international scholarly activities dedicated to the interaction between photographic archives, photography, and academic disciplines. Learn more about past Photo Archives conferences at the
Kunsthistorisches Institut in Florenz
website.