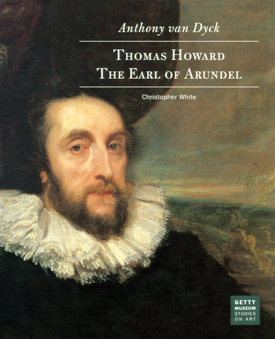 GETTY COLLECTIONS
Anthony van Dyck: Thomas Howard, The Earl of Arundel
Christopher White
1995
94 pages
PDF file size: 5.77 MB
Description
Anthony van Dyck's portrait of Thomas Howard was made during the artist's first visit to London and marked the beginning of van Dyck's brilliant international career. Thomas Howard, a prominent member of the court of King James I, was to become one of the most enlightened collectors and patrons England has ever known.

In this probing study, Christopher White provides a history both of Thomas Howard and van Dyck, the artist whose canvases established the grand tradition of portraiture in England and on the Continent.

Illustrated with more than fifty reproductions, sixteen in color, this volume offers not only a complete study of an important painting but also a look at how great collections are formed and brilliant artistic careers are launched.

Anthony van Dyck: Thomas Howard, The Earl of Arundel is part of the Getty Museum Studies on Art series, designed to introduce individual artworks or small groups of related works to a broad public with an interest in the history of art. Each monograph is written by a leading scholar and features a close discussion of its subject as well as a detailed analysis of the broader historical and cultural context in which the work was created.
Table of Contents
The Portrait
The Sitter
The Artist in Antwerp
The Artist in London
Epilogue
Notes
Bibliography
Acknowledgments
About the Authors
Christopher White is Director of Oxford University's Ashmolean Museum and Professor of the Art of the Netherlands at Oxford. He is the author of numerous books on Dutch and Flemish art, including the two-volume study Rembrandt as an Etcher; Dürer: The Artist and His Drawings; Dutch Paintings in the Collections of Her Majesty the Queen; and Peter Paul Rubens: Man and Artist.