Nea Paphos Conservation and Management Project
Designing a Shelter Prototype
Mosaic pavements cannot survive exposure to the environment for long periods. They were created to be interior floor coverings, like carpets, and require either a permanent shelter or reburial for their long-term survival.
Developing an approach to protecting the most important mosaics from the environment is critical for their long-term preservation, for enhancing visitor interest, and for meeting the needs of local business and political stakeholders who are dependent on tourism.
Currently, the site has two shelters over significant mosaics. In recent years, other temporary shelters over mosaics were removed causing mosaics to be exposed to the elements or to be reburied for protection.
Shelter design is a complex process that must take into account future maintenance and management needs and available resources. Our first step toward developing a protective shelter was to convene a meeting of experts in 2019. The purpose of this meeting was to develop detailed criteria to guide design of a shelter, initially as a prototype, whose performance can be monitored and further developed for large-scale use at the Nea Paphos site.
The next step was to solicit designs for shelter prototypes. In fall 2019, we issued a Call for Expression of Interest from architectural design firms worldwide. From the many responses received, six firms were selected to continue to the next phase of the process, which is to develop a Concept Design for two shelter prototypes over parts of the Villa of Theseus and House of Orpheus to protect some of the most important mosaics at the site, in addition to a bath complex with mosaics and fragile hypocaust remains. Read more about the firms selected in the press release.
A final design will be selected in 2022.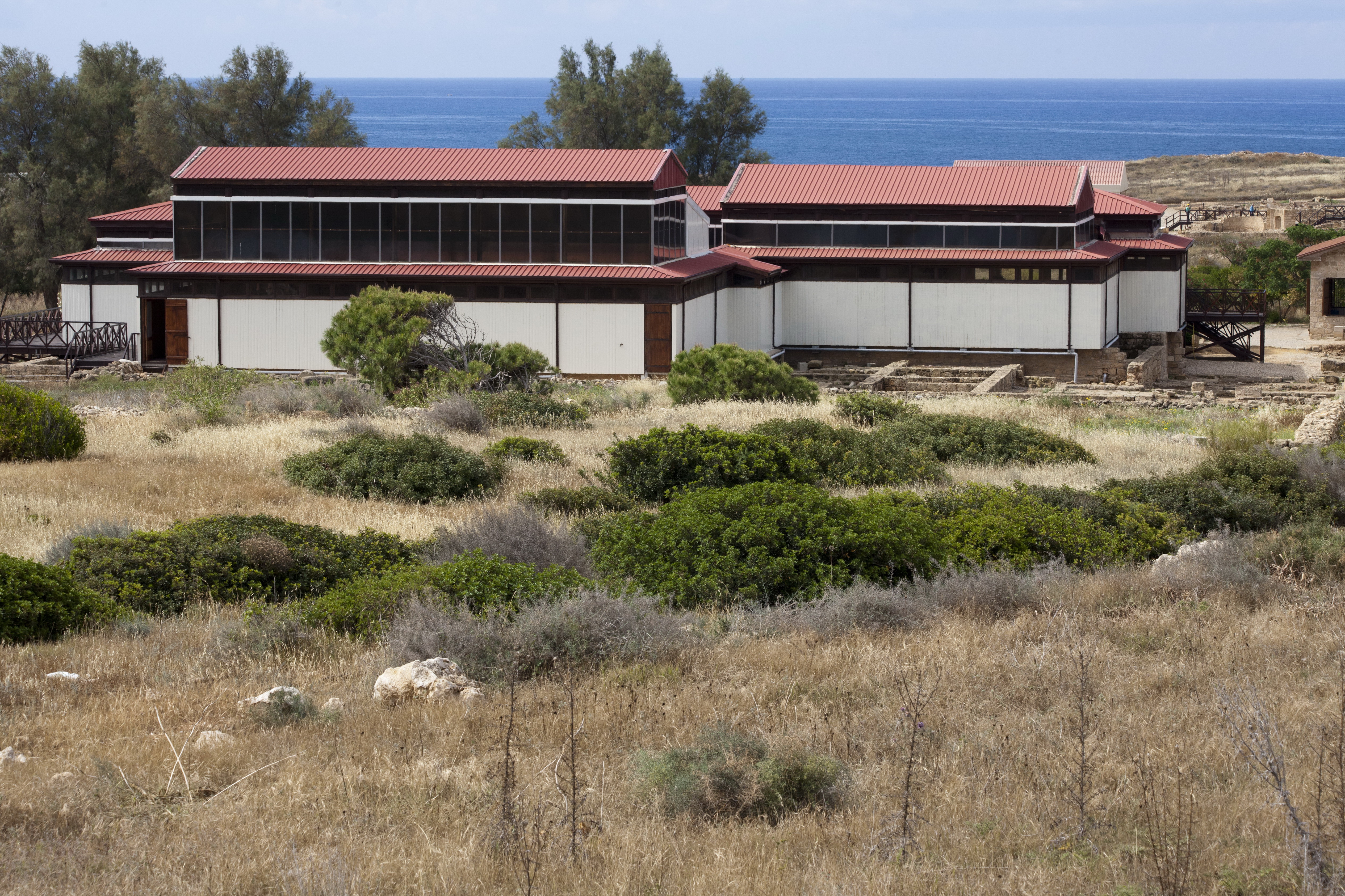 One of two existing shelters protecting mosaics. This shelter over the House of Dionysos, first built in 1977 and since renovated, protects the most complete set of mosaic pavements at the site.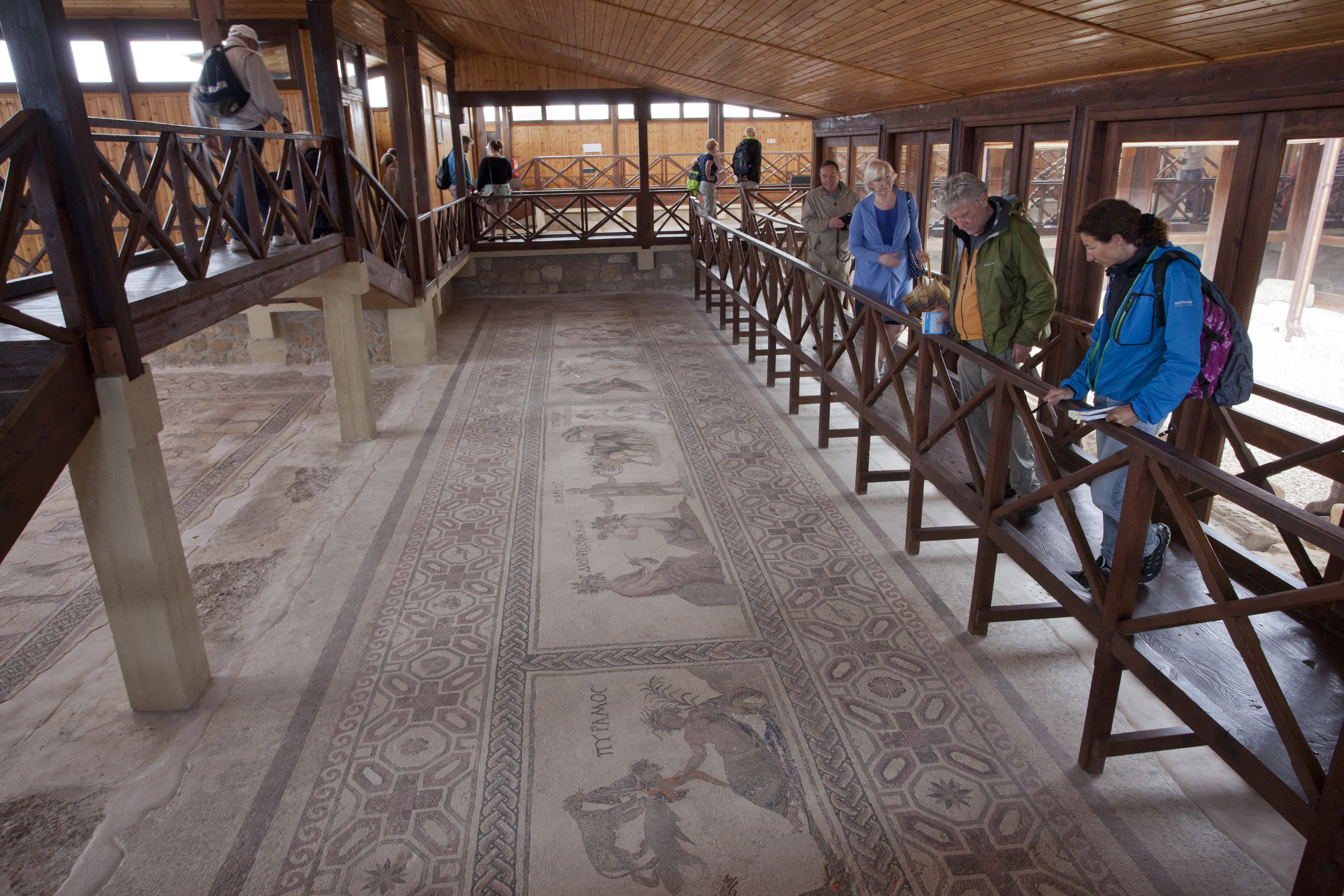 The enclosed shelter at the House of Dionysos attempts to respond to the original form of the main parts of the house and its interior divisions.