Mosaics at Archeological Sites: Training for Site Managers
Conservation and Management of Archaeological Sites with Mosaics
May 2–19, 2017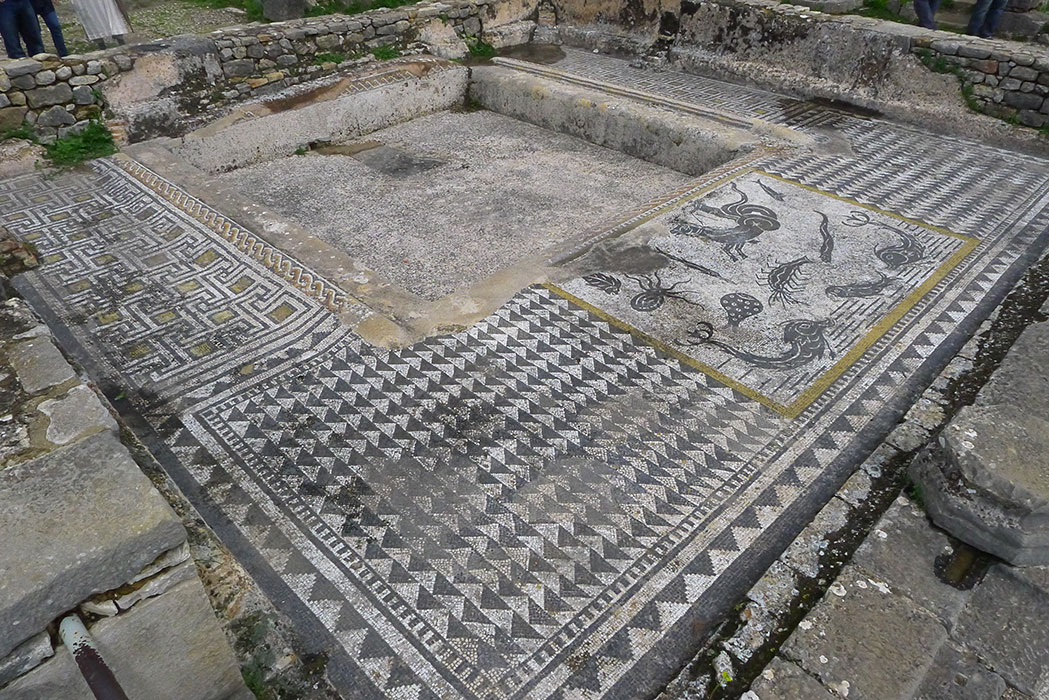 MOSAIKON is pleased to announce the third course in the series of regional training courses on the Conservation and Management of Archaeological Sites with Mosaics, which will be held at the World Heritage Site of Volubilis, Morocco, in partnership with the Direction du Patrimoine Culturel of Morocco.
This third course, like the previous courses in Tyre, Lebanon and Paphos, Cyprus, will cover all aspects of conserving and managing archaeological sites with in situ mosaics, including documentation and recording, site management planning, deterioration of materials, basic conservation interventions, and site presentation and interpretation.
Course Content
The course is comprised of three parts: an intensive three-week workshop, an extended mentoring period during which participants carry out individual projects at their home site or institution, and a final workshop.

Page updated: October 2016