Related Events
All events are free, unless otherwise noted. Seating reservations are required. For reservations and information, please call (310) 440-7300 or see
information on planning a visit
.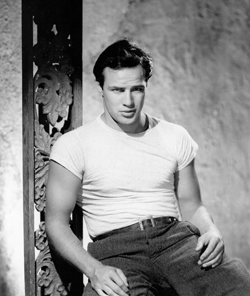 Film Series
What Becomes a Legend
Many of Herb Ritts's photographs recall the glamour of Hollywood's golden age, a time when celebrities were larger than life, flawless and impeccable. Ritts's relationship with his subjects echoes certain director-actor relationships dating from the silent era and the eight films in this series showcase this special relationship and the characters that changed culture and society. Free; reservations required.
Learn more about the series and make reservations.
Saturday, April 28, 2012
3:00 p.m.:
The Sheik
(1921)
7:00 p.m.:
Pandora's Box
(1929)
Sunday, April 29, 2012
Noon:
Morocco
(1930)
3:00 p.m.:
Gilda
(1946)
Saturday, May 5, 2012
3:00 p.m.:
A Streetcar Named Desire
(1951)
7:00 p.m.:
And God Created Woman
(1956)
Sunday, May 6, 2012
Noon:
Rebel without a Cause
(1955)
3:00 p.m.:
Jailhouse Rock
(1957)
Lecture
Aide/AIDS-mémoire: Herb Ritts and the Picture of Health
In this talk, Jonathan Katz, director of the Visual Studies Program at the University at Buffalo, re-situates the work of Herb Ritts in the social and cultural context of the worst years of the AIDS crisis. Katz suggests that the importance of Ritts's work stems in large part from his being an openly gay photographer who proffered a utopian dream of impossibly perfect bodies at a time when the impact of AIDS was becoming increasingly visible. Free; reservations recommended.
Learn more about this event.
Thursday, May 3, 2012, 7:30 p.m.
Harold M. Williams Auditorium
Curator's Gallery Talk
Paul Martineau, associate curator of Photographs, the J. Paul Getty Museum, leads a gallery talk on the exhibition. Free, no reservations required. Meet under the stairs in the Museum Entrance Hall.

Thursday, April 12, 2012, 2:30 p.m.



Family Festival
Delve into the world of celebrity, image, photography, and Los Angeles at this free daylong family festival inspired by exhibitions, Herb Ritts: L.A. Style and Portraits of Renown: Photography and the Cult of Celebrity. Design a magazine cover with a photo of you as the featured celebrity. Learn how to strike a pose and dance to the sounds of Los Angeles at the end of the 20th century. Free, reservations not required.

Saturday, June 9, 2012, 10:00 a.m.–6:00 p.m.
Getty Center



At the Restaurant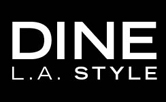 Special prix-fixe tasting menus are offered at the Restaurant to celebrate the exhibition. The lunch menu is served Tuesday–Saturday; the dinner menu is served on Saturday evenings. Restaurant reservations are recommended. Call (310) 440-6810, or
make reservations online.
Download the lunch menu (PDF, 262KB)
Download the dinner menu (PDF, 262KB)
GettyGuide® Multimedia Player
Hear Ritts's friends and colleagues talk about his work. Features Richard Gere, Mark McKenna, Matthew Rolston, Tony Ward, and Cindy Crawford. Pick up an iPod touch in the Museum Entrance Hall.



Publication
Related Information
Restaurant Special