Celebrity Portraits
During the early 1980s, Ritts became part of a coterie of Los Angeles artists who photographed celebrities for Andy Warhol's Interview magazine. Ritts's antiglamour style of portraiture made celebrities look more natural and allowed them to reveal inner qualities, making them more accessible to their fans.

Ritts, who was raised in Brentwood next door to actor Steve McQueen, had a particular ease with celebrities. He knew how to make them feel comfortable and how to cajole them into doing what he wanted them to do. By the late 1980s, Ritts's reputation as a shaper of fame made him a celebrity in his own right, and the iconic status of such pictures as Richard Gere, San Bernardino (1977) and Madonna, Hollywood (1986) made a photograph by Ritts a rite of passage among Hollywood insiders.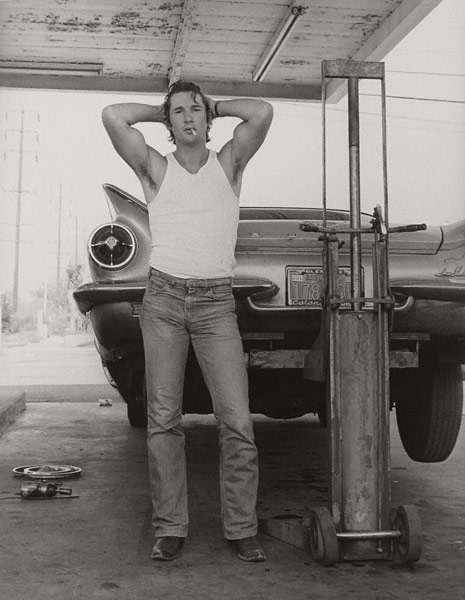 Ritts's big break as a photographer came in 1979 when the portraits he made of the emerging actor Richard Gere two years earlier were published by Mademoiselle, Vogue, and Esquire—all in the same month. The strength of pictures like this one, which presents Gere as a new American hero, were instantly recognized and led to other important job offers—model Brooke Shields for Elle, actor Burt Reynolds for After Dark, and singer Olivia Newton-John for her album Physical.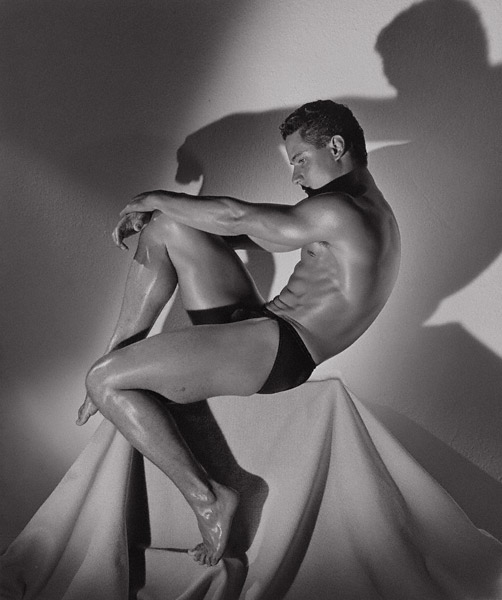 Olympic gold medalist Greg Louganis was at the height of his fame when Ritts made this portrait of him for Interview magazine. Ritts positioned the diver on a makeshift pedestal and placed a low spotlight on him. The carefully arranged pose and lighting show off the athlete's muscled torso and back, while the prominent shadows recall the mysterious aura of film noirs of the 1940s. Other possible influences for this composition include photographs of male bodybuilders that appeared in physique magazines beginning in the 1950s.
Publication
Related Information
Restaurant Special