Related Events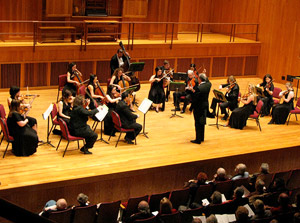 Admission to the Getty Center and to the exhibition is FREE. For visitor information, see
information on planning a visit
or call (310) 440-7300. All events are free, unless otherwise noted. Reservations are required for performances, lectures, seminars, and courses.
Lectures
Lyonel Feininger's New Vision
Lyonel Feininger, one of the most celebrated painters in Germany in the 1920s, discovered in photography a new means of energizing and advancing his artistic program. In this lecture, Laura Muir, assistant curator at the Harvard Art Museums/Busch-Reisinger Museum, curator of the exhibition, and author of the book
Lyonel Feininger: Photographs, 1928–1939
, explores Feininger's photography at the Bauhaus, its development over the next decade, and the surprisingly influential role it played in his artistic life. Free; reservations required.
Learn more about this event.
Tuesday, October 25, 2011
7:00 p.m.
Getty Center, Harold M. Williams Auditorium
Bauhaus Reconsidered: When Collectivity Becomes Form
Today we think of Bauhaus as a historical style, rational and without frills, created during the Weimar Republic in Germany. In this lecture, Niklas Maak, a critic and editor at the
Frankfurter Allgemeine Zeitung
and author of
Le Corbusier: The Architect on the Beach
, reconsiders Bauhaus culture, viewing it as an approach, rather than style, with relevance for today. Free; reservations required.
Thursday, February 16, 2012
7:30 p.m.
Getty Center, Harold M. Williams Auditorium

Performance
Gordon Getty Concert: Philadelphia Virtuosi Chamber Orchestra
The Philadelphia Virtuosi Chamber Orchestra is internationally renowned for its innovative programming and vast repertoire. Under the direction of conductor Daniel Spalding, the 17-member ensemble presents a robust program of music from the Bauhaus period, including works by Igor Stravinsky, Ernst Krenek, Ferruccio Busoni, Arnold Schoenberg, and George Antheil. Tickets $20; $15 students/seniors.
Learn more about Gordon Getty Concerts.
Saturday, February 25, 2012
7:00 p.m.
Getty Center, Harold M. Williams Auditorium

Talks
Curator's Gallery Talks
Virginia Heckert, curator in the Department of Photographs at the J. Paul Getty Museum, leads a gallery talk on the exhibition. Meet under the stairs in the Museum Entrance Hall. Free; no reservations required.

Thursday, October 27, 2011, and Thursday, December 8, 2011
2:30 p.m.
Getty Center, Museum galleries (Center for Photographs, West Pavilion, Terrace Level)


GettyGuide™ Multimedia Player
Curators describe how Lyonel Feininger, and others at the Bauhaus, used photography as a graphic tool to create dramatic effects and strong compositions.
Publication

Museum Collection
Related Information