Spectacular Rubens
October 14, 2014–January 11, 2015 at the Getty Center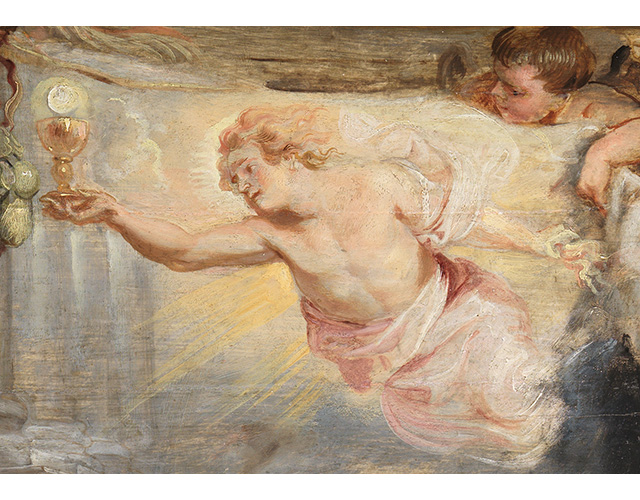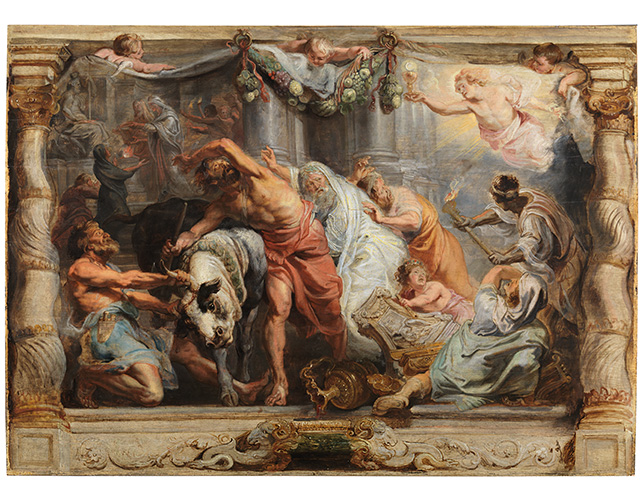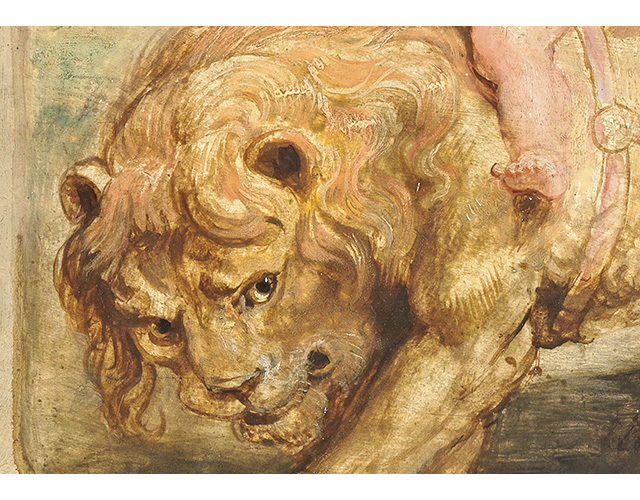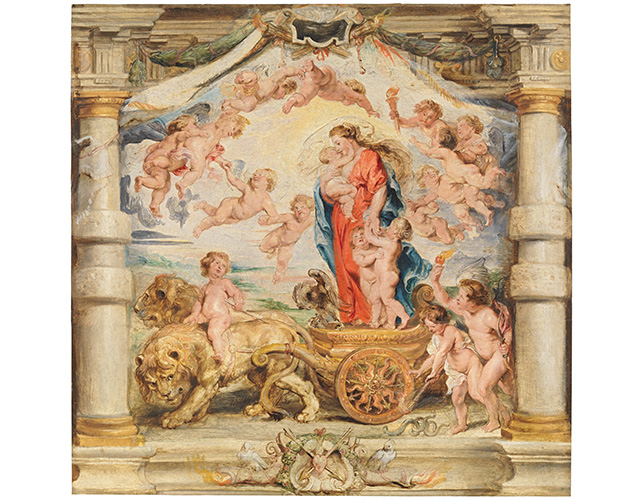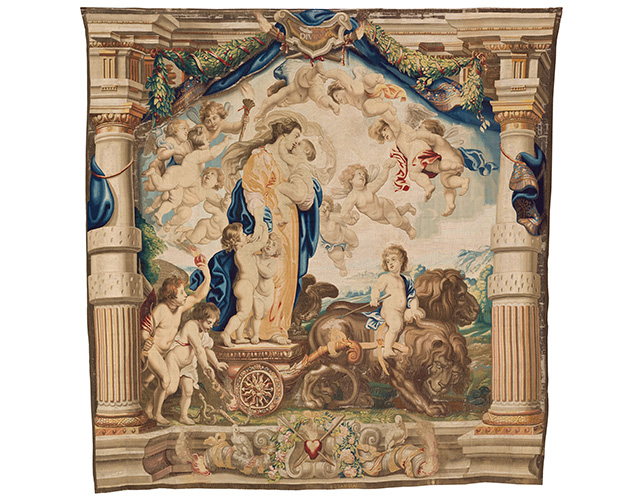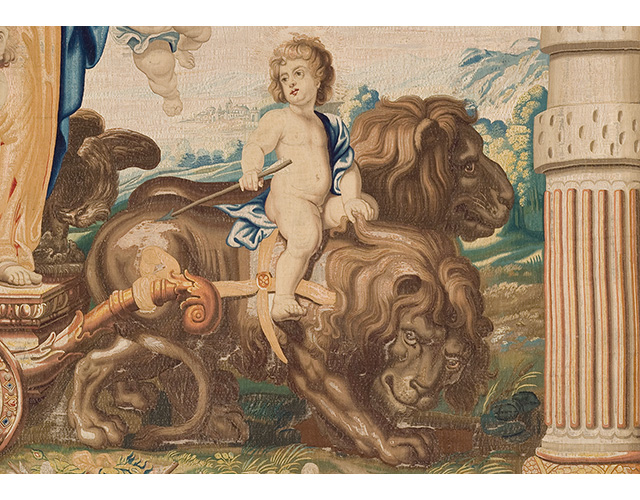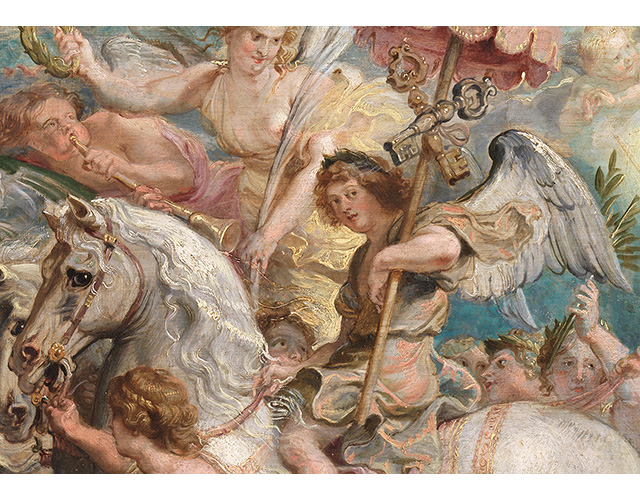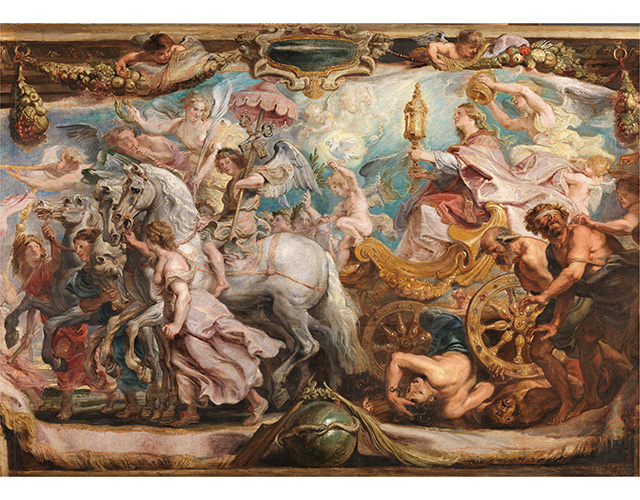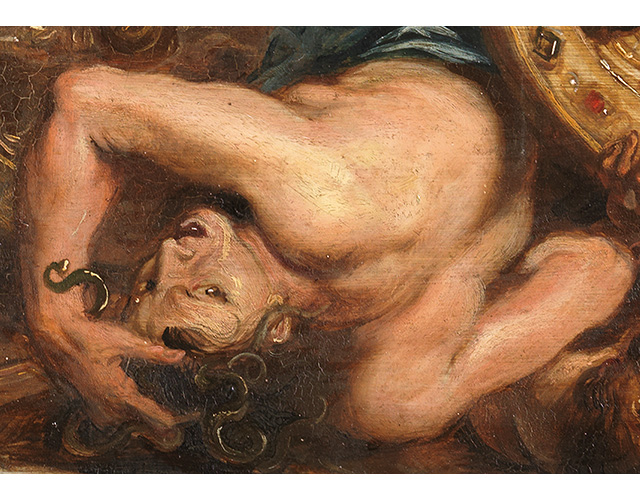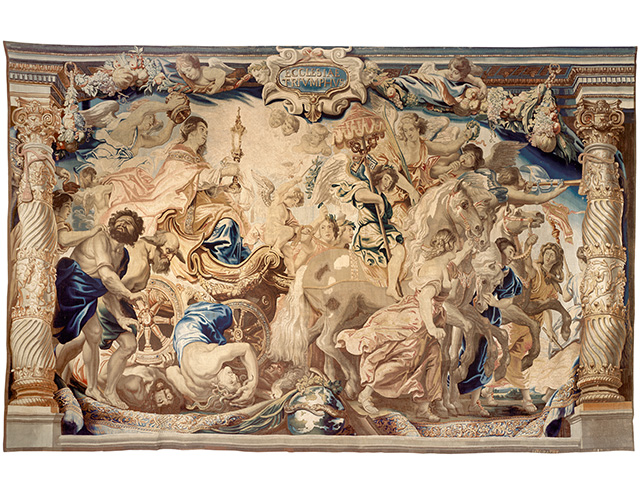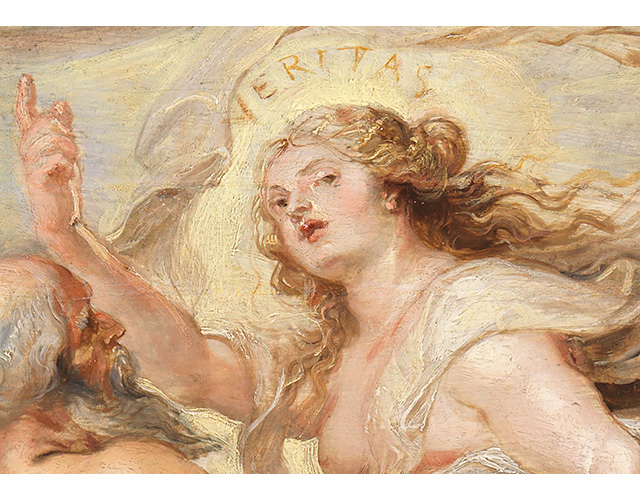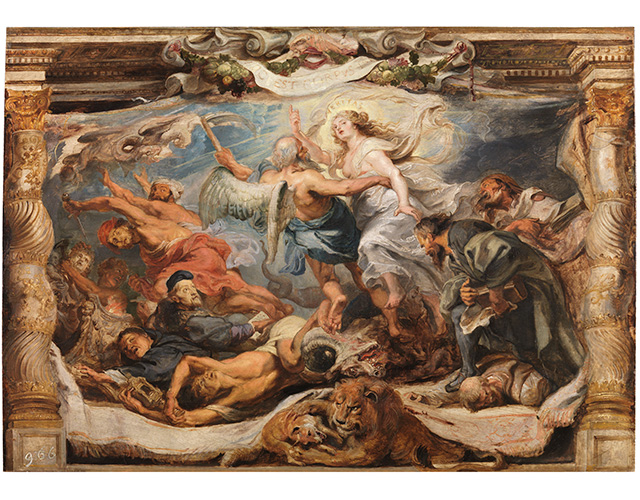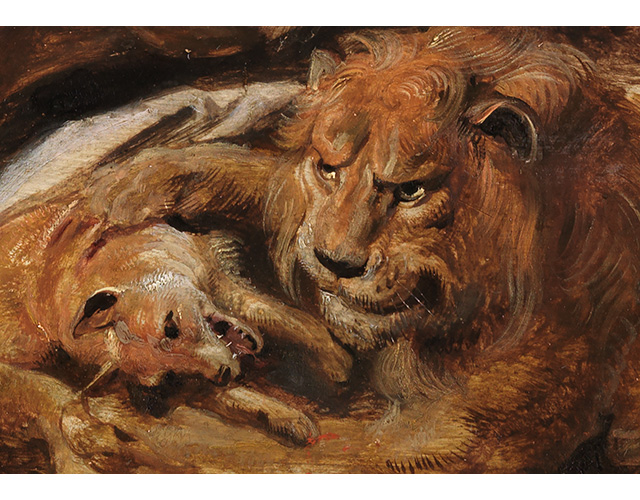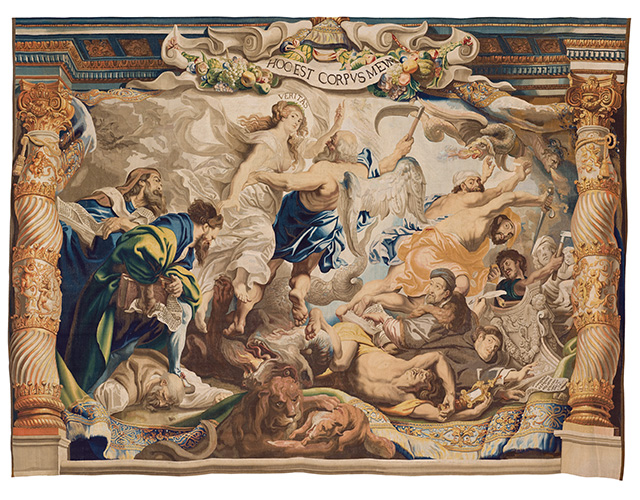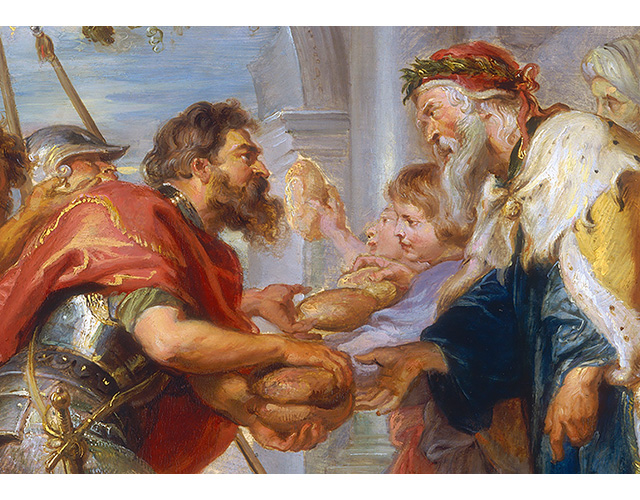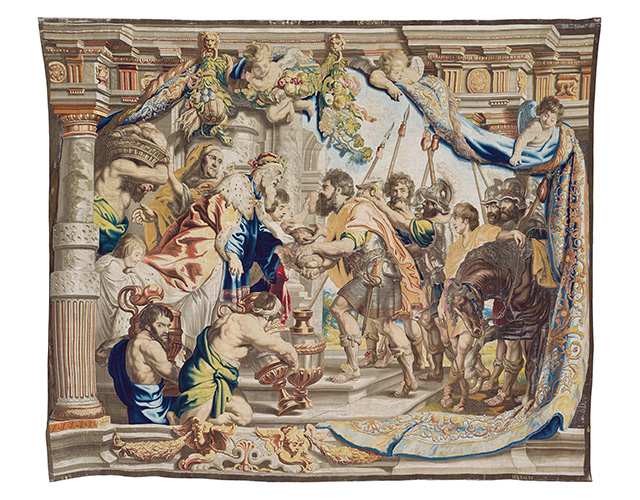 In the early 1620s Peter Paul Rubens designed a series of monumental tapestries,
The Triumph of the Eucharist
, for the governor-general of the Netherlands, the Infanta Isabel Clara Eugenia. This exhibition reunites several of Rubens's exuberant preparatory oil sketches for this commission with four of the corresponding tapestries from the Madrid church for which they were made. Vivid and dynamic, the Eucharist series reveals the enormous powers of invention of a brilliant artist who helped define the Baroque.
The
Eucharist
series, which celebrates the glory of the Roman Catholic Church, was presented by the Infanta to the Monasterio de las Descalzas Reales (Convent of the Barefoot Royals) in Madrid. Together, the sumptuous tapestries formed a complex illusionistic decoration. They decorated the convent church on important occasions marked by elaborate ceremony, and may occasionally have hung on the exterior of the building. Rubens drew on a wide range of classical and Christian iconography, and traditional allegories of good versus evil, to express the spiritual victory of the Catholic Church over its foes. Powerful figures in motion, rich color, and playful illusions abound, as Rubens created different levels of reality to engage and delight the observer.
Spectacular Rubens
features six Rubens oil sketches, among the most beautiful of their kind, recently conserved at the Museo del Prado with the support of a grant from the Getty Foundation through its
Panel Paintings Initiative
.
Related Publication:
Spectacular Rubens: The Triumph of the Eucharist
, edited by Alejandro Vergara and Anne T. Woollett
---
The exhibition was organized by the J. Paul Getty Museum and the Museo Nacional del Prado in association with the Museum of Fine Arts, Houston, and in collaboration with the Patrimonio Nacional.
Publications