Ray K. Metzker's Photographic Journey
Ray Metzker has repeatedly pushed an idea or a technique to the extreme, discovering its limits and its potential. With the conclusion of each of these forays to the edge, he has changed course dramatically.

Metzker titles and groups his images based on their location or technique. Collectively his various series represent an artistic vision that merges the realities of modern life with the intrinsic expressive possibilities of the photographic medium.
Chicago, 1956–59
Metzker attended the graduate program at the Institute of Design in Chicago, where he made his first sustained body of personal work, images of Chicago's business district. These pictures embody many of the formal concerns that would fascinate him for the next fifty years.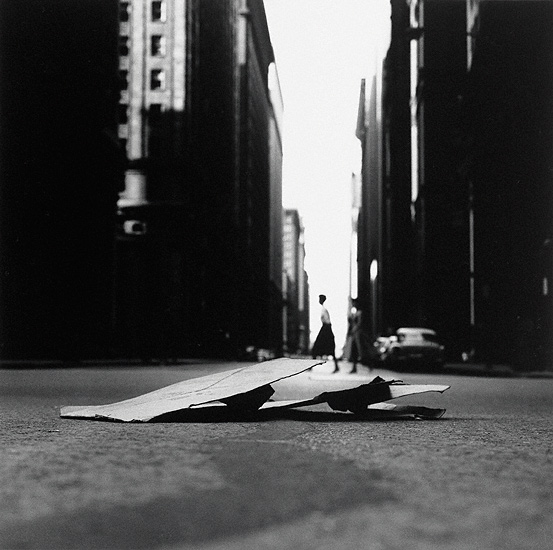 Europe, 1960–61
After receiving his graduate degree in 1959, Metzker traveled throughout Europe, photographing in more than a dozen countries. He ignored landmarks in order to focus on more elemental concerns; solitary pedestrians and urban spaces transformed by sunlight and shadow.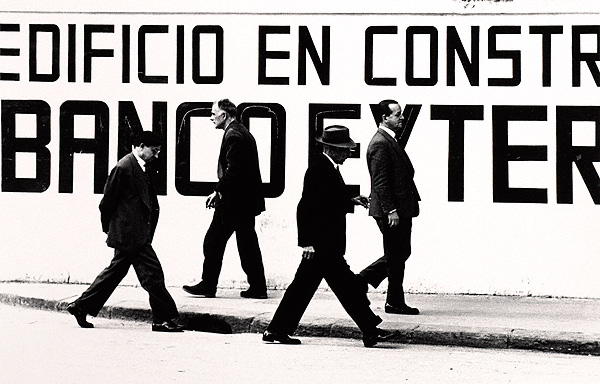 Early Philadelphia, 1962–64
Metzker moved to Philadelphia in 1962. He photographed in the old central section of the city, working first with a 4x5-inch view camera and then with a 35mm camera. Focusing on quotidian subjects, he transformed fleeting gestures by strangers and unassuming aspects of the urban environment into exquisite vignettes.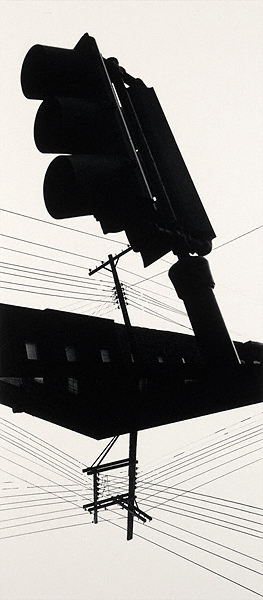 Composites, 1964–84
Metzker is best known for his Composites, images stemming from his insight that a single work could be created from an entire roll of film. From a distance, they read as abstract, graphic tapestries. Close viewing reveals them to be composed of a series of individual "documentary" vignettes, which can be read both simultaneously and sequentially.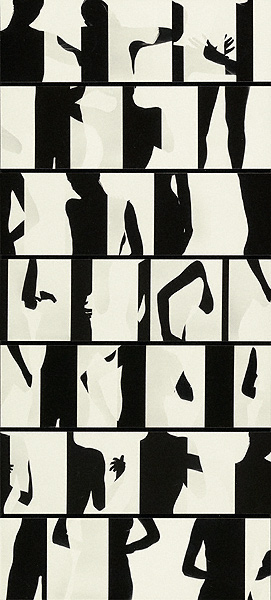 Atlantic City, 1966
Sand Creatures, 1968–77
Fascinated by the bathers at the New Jersey shore, Metzker returned over ten summers to make spontaneous images of people at play and at rest. Another group of photographs made underneath the Atlantic City boardwalk utilizes the patterns of light that penetrate the tunnel-like space below to punctuate barely legible figures.
New Mexico, 1971–72
Pictus Interruptus, 1976–80
In 1971 Metzker accepted a position as visiting professor at the University of New Mexico. The starkness of the desert landscape and the intensity of the light planted a creative seed, pointing the way to his later Pictus Interruptus series. By holding simple objects close to the cameras lens, he obscured part of the distant view. The resulting images visually unite sharp and out-of-focus forms, creating a provocative tension between photographic representation and abstraction.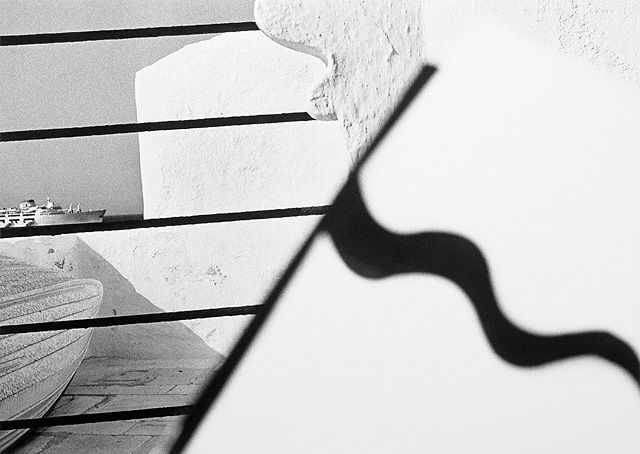 City Whispers, 1980–83
With this series, Metzker returned to a relatively simple technical approach and to the familiar terrain of the streets of urban centers like Philadelphia and Chicago. At once tough and graceful, these images are dominated by engulfing shadows and a sense of isolation and fragmentation.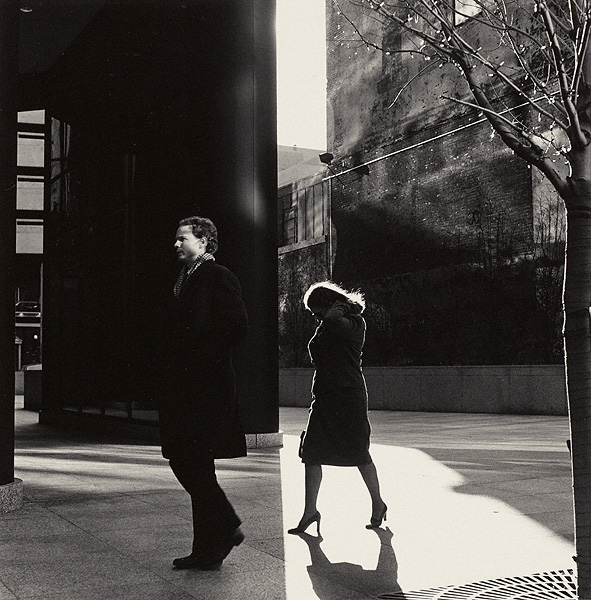 Landscapes, 1985–96
In the mid-1980s, Metzker turned from the city as subject to the natural landscape. These works combined selective focus with a newly luminous tonal palette and a visual or compositional density.
Late Philadelphia, 1996–2009
In 1996 Metzker returned to making photographs on the streets of his home city of Philadelphia. These images are lyrical, playful, and heartfelt—a brilliant summation of his passion for the magic of light and his continuing devotion to uniting the acts of observation and invention.

Banner image: Frankfurt (detail), 1961, Ray K. Metzker, gelatin silver print. The Nelson-Atkins Museum of Art, Gift of Hallmark Cards, Inc., 2005.27.1960. © Ray K. Metzker