The Institute of Design
Chicago's Institute of Design (ID) was noted for creating an environment of inquisitiveness, investigation, and individual style that attracted a number of well-known artists and designers.
From the New Bauhaus to the Institute of Design
Revered for an energetic atmosphere of experimentation, the ID opened in the fall of 1937 under the name of the New Bauhaus. With the avant-garde artist and educator
László Moholy-Nagy
at the helm, the school was modeled after the German
Bauhaus
(1919–1933), which integrated principles of craft and technology into the study of art, architecture, and design. Photography quickly became an integral component of the curriculum.
Moholy-Nagy's death in 1946 marked a pivotal moment in the school's history. That year also saw the introduction of a new four-year photography program and the arrival of
Harry Callahan
, who was instrumental in hiring
Aaron Siskind
in 1951. The two became a formidable teaching duo and together created a graduate program that encouraged prolonged investigation of a single idea.
Callahan and Siskind served as Ray Metzker's mentors during his graduate studies at the ID from 1956–59. Other key photography instructors at the ID included György Kepes, Nathan Lerner, Henry Holmes Smith, Arthur Siegel,
Edmund Teske
, Art Sinsabaugh, and
Frederick Sommer
. A selection from Metzker's thesis project, along with those of fellow students Kenneth Josephson, Joseph Sterling, Joseph Jachna, and Charles Swedlund, was included in a 1961 issue of
Aperture
magazine devoted to the IDs graduate program in photography. Now a part of the Illinois Institute of Technology, the ID continues to educate students with the same innovative teaching philosophy that was a hallmark of the original Bauhaus.
Metzker's Mentors: Callahan and Siskind
Harry Callahan and Aaron Siskind had vastly different visual styles and interests in subject matter, but both emphasized the expressive possibilities of the medium rather than the mechanics of producing a photograph. It was this shared interest in constantly challenging their students that came to define their influential presence at the ID.
Harry Callahan's work benefited greatly from the attitude of experimentation that was a hallmark of the ID, and his time at the school marked a particularly productive period in his own career. Architectural details, views of nature, and intimate photographs of his wife Eleanor and daughter Barbara became key subjects.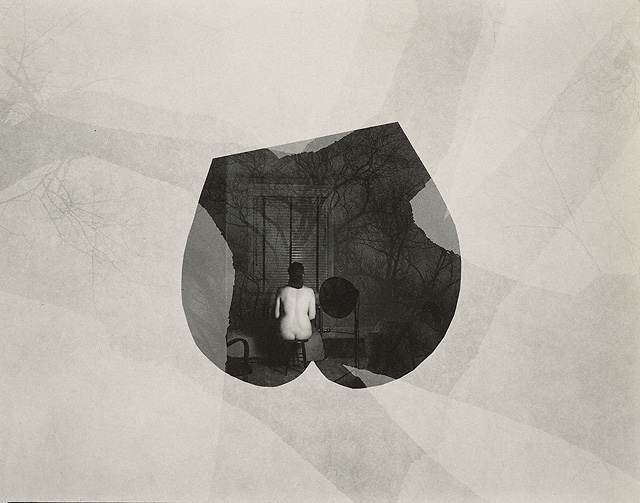 Influenced by the Abstract Expressionist painters he befriended in the 1940s, Aaron Siskind's work features abstracted textures and patterns excerpted from the real world. Often calligraphic in form, the urban facades, graffiti, stains, and debris he photographed capitalize on the flatness of the picture plane.


Banner image: Frankfurt (detail), 1961, Ray K. Metzker, gelatin silver print. The Nelson-Atkins Museum of Art, Gift of Hallmark Cards, Inc., 2005.27.1960. © Ray K. Metzker