Kansuke Yamamoto
The son of an amateur Pictorialist photographer, Kansuke Yamamoto (Japanese, 1914—1987) developed an interest in both photography and poetry as a teenager. From the beginning, his artistic practice drew inspiration from Surrealism, a movement concerned with the unconscious, chance, and unexpected juxtapositions. An innovative artist who advanced the avant-garde movement in Japan, Yamamoto pioneered a signature style that merged European-inspired Surrealist iconography with distinctly Japanese motifs and concerns.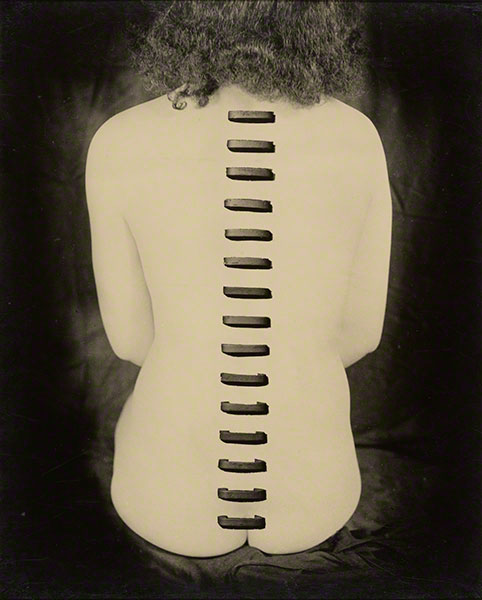 Early Work, 1930s–1940s
Around 1929 Yamamoto left his native Nagoya to study French poetry and literature in Tokyo. After returning home in 1930, he began writing poems and making collages. His interest in photography developed at a time when two movements based on experimentation and new modes of expression —Shinkō Shashin (New Photography) and Zen'ei Shashin (avant-garde photography)—were dominant. However, it was Surrealism, the backbone of progressive photography in Japan in the 1930s that made the most profound impact. He incorporated surrealist principles and aesthetics in works that ranged from architectural studies and still lifes to collages. At the end of the 1930s, he became a member of the avant-garde arts group VOU and helped establish the Nagoya Foto Avant-Garde, which promoted experimental, nontraditional photography. In 1938 and 1939, he produced a journal called Yoru no Funsui (The Night's Fountain) that featured poems, texts, drawings, and photographs by Yamamoto himself. A forum for avant-garde and Surrealist ideas, the journal was a short-lived endeavor for Yamamoto, who ceased publishing the volume when the Tokkō (a special police force) expressed concern about the nature of its contents.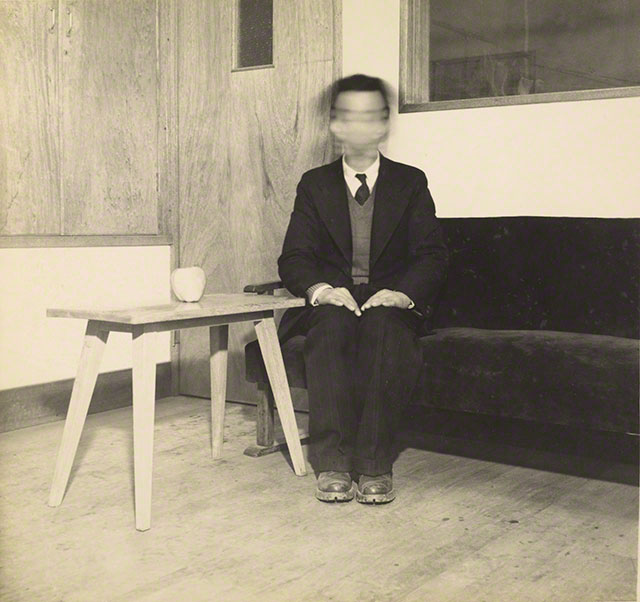 Mid-Career, 1950s–1960s
Although disassociated from the Nagoya Foto Avant-Garde by 1940, Yamamoto remained part of the artistic vanguard in Japan during the 1940s and 1950s. Participation in collective associations allowed him to disseminate new work and promote avant-garde ideologies. Yamamoto produced a diverse group of works between the late 1940s and early 1960s. He experimented with color photography, combination printing, photograms, and sculpture. He also began developing narrative series that involved sequencing a group of photographs in order to tell a story. As he continued to channel his unique vision through photography, his work gradually became darker, stranger, and more complex.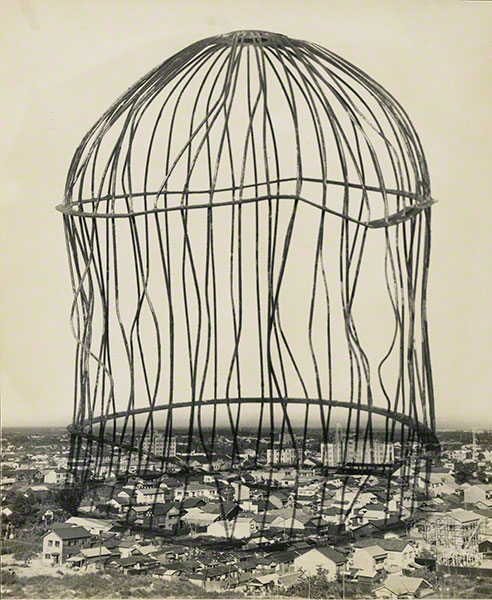 Late Work, 1960s–1980s
Throughout his career Yamamoto remained an ardent nonconformist. A Surrealist at heart, he continued to employ art as a means of criticism, dialogue, and rebellion. In his final decades Yamamoto created work that protested war, promoted liberty, and responded to current events. He continued to experiment with photographic techniques. He turned to painting as an alternate means of showcasing his fantastical imagination, as well as a way to reinterpret ideas expressed in his photographs. He published his only book in 1970 and continued to write poetry. His life's work is perhaps best summarized in a diary entry he wrote in 1941: "Artwork comes out of some disobedient spirit against readymade things of society. ... Pure spirit should be a proactive spirit that attracts a new generation ... Rebellion against each generation and the reformation of a generation is our purpose."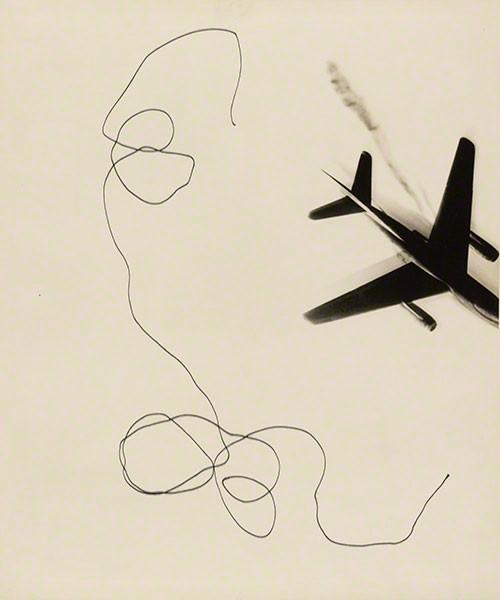 Publication