ICONS OF STYLE
A CENTURY OF FASHION PHOTOGRAPHY, 1911-2011
Made for consumption in magazines and advertising, fashion photography—like fashion itself—is a reactive genre. To hold our attention, it is perpetually shifting shape in the face of social, political, and economic changes. The pace of these changes has ushered out photographers who were unable to keep up, ensuring that the field is ruled by a handful of the most creative and innovative practitioners. This exhibition explores some of the ways photographers whose careers have been closely associated with the fashion industry have shaped evolving notions of style and beauty. Drawn from the Getty Museum's permanent collection and supplemented by loans from private and public sources, Icons of Style features more than one hundred sixty photographs presented alongside a selection of costumes, illustrations, magazine covers, videos, and advertisements. Material from a range of media provides a rich context that reaches beyond the magazine page to represent how fashion infiltrates everyday life.
Download the exhibition object checklist
1911–1919 A New Genre
In 1911 the French publisher Lucien Vogel challenged photographer Edward Steichen to create the first artistic fashion photographs. Although photographs of fashion were made during the last decades of the previous century, those sharply focused images were considered too realistic to be compelling to the public. The publication of Steichen's softly focused images in the French journal Arts et décoration represents a key moment in the advent of modern fashion photography. In 1914, the magazine publisher Condé Nast hired Baron Adolf de Meyer as the first full-time fashion photographer at Vogue. De Meyer filled the pages of the magazine with images of well-dressed socialites and models, proving that photography could compete with hand-drawn illustration.
1920–1929 Pictorialism to Naturalism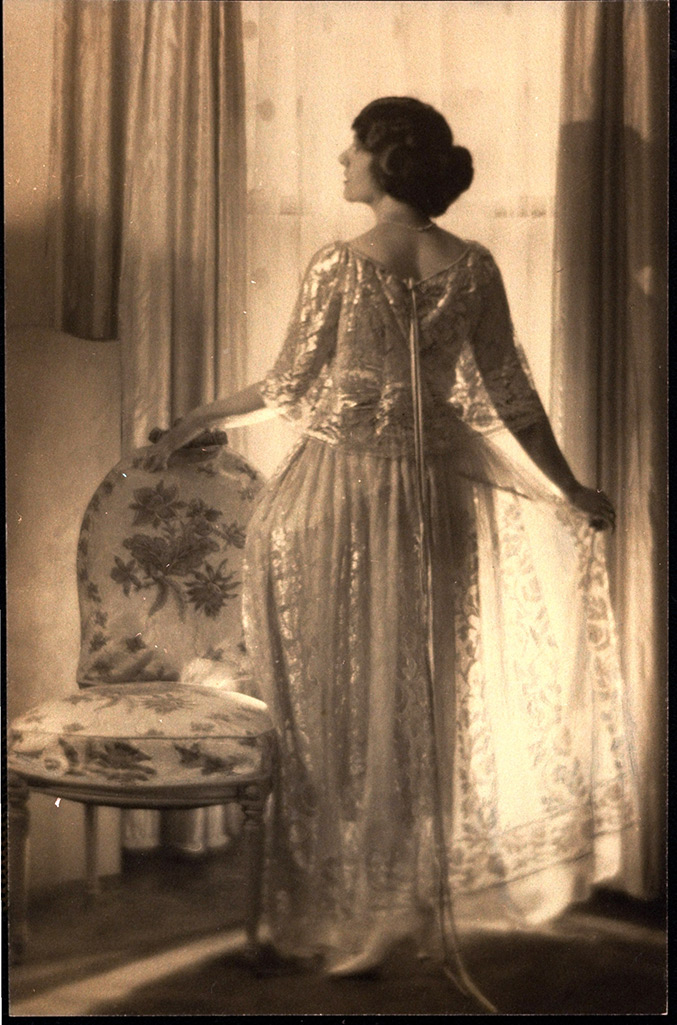 After Baron de Meyer decamped from New York to Paris in 1922 to work for Harper's Bazar (so spelled until 1930), Edward Steichen became chief photographer for Condé Nast Publications. Steichen supplied society portraits and fashion photographs to Vanity Fair and Vogue, moving away from the softly focused images popular in the past and toward those that were straightforward and visually arresting. His choice of models was a key factor in his success, and he posed favorites such as Lee Miller and Marion Morehouse, illuminated naturalistically to allow their personalities to shine through. Later in the decade, fashion designers raised hemlines and dropped waistlines, as a slender, boyish look became the rage with a new generation of young women who flouted conventions by bobbing their hair, dancing to jazz, and smoking and drinking in public.
1930–1939 The Great Depression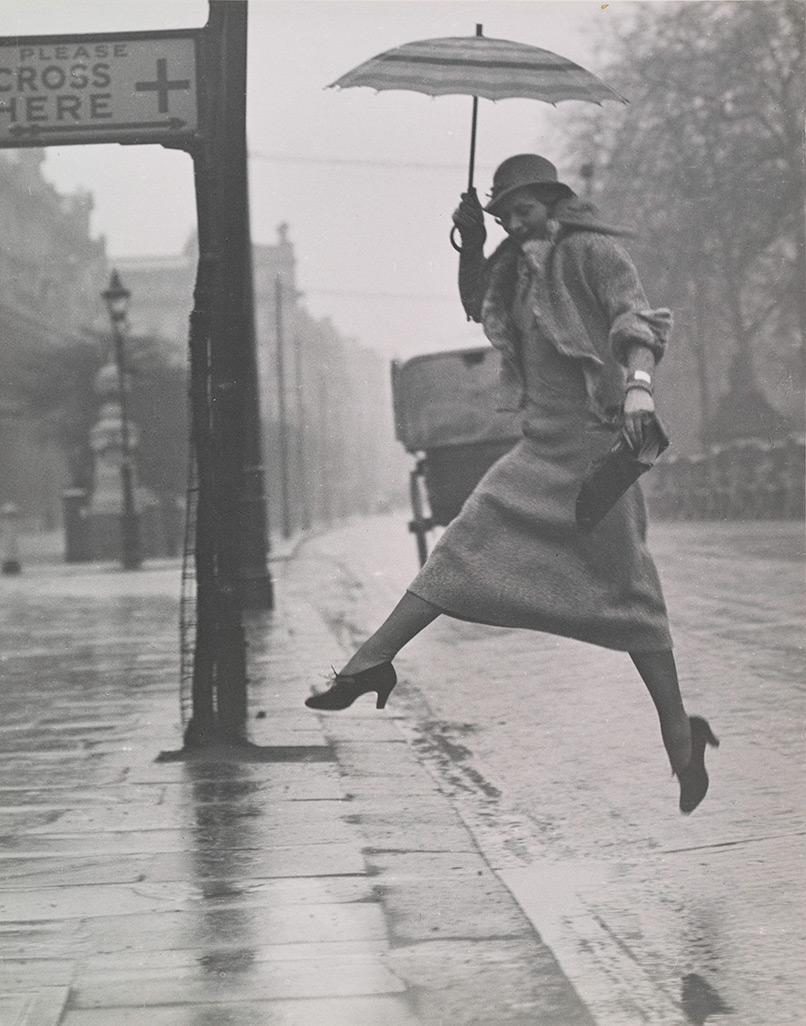 As the Wall Street crash of 1929 devolved into deflation and decreased production, banks failed and unemployment skyrocketed, sending economic shockwaves across the globe. Magazines such as Harper's Bazaar and Vogue nonetheless chose to continue to emphasize luxury and glamour accessible only to the wealthiest. For some readers, their pages would have served as an escape from the harsh realities of the time. Although the economic foundations of the top fashion magazines were shaken, the thirties saw significant growth in the number of fashion photographers the magazines employed and the diversity of artistic styles they adopted. After the crash, the fashion industry turned away from the slender, boyish look that had dominated the Roaring Twenties, toward styles considered more feminine and ladylike.
1940–1949 World War II and its Aftermath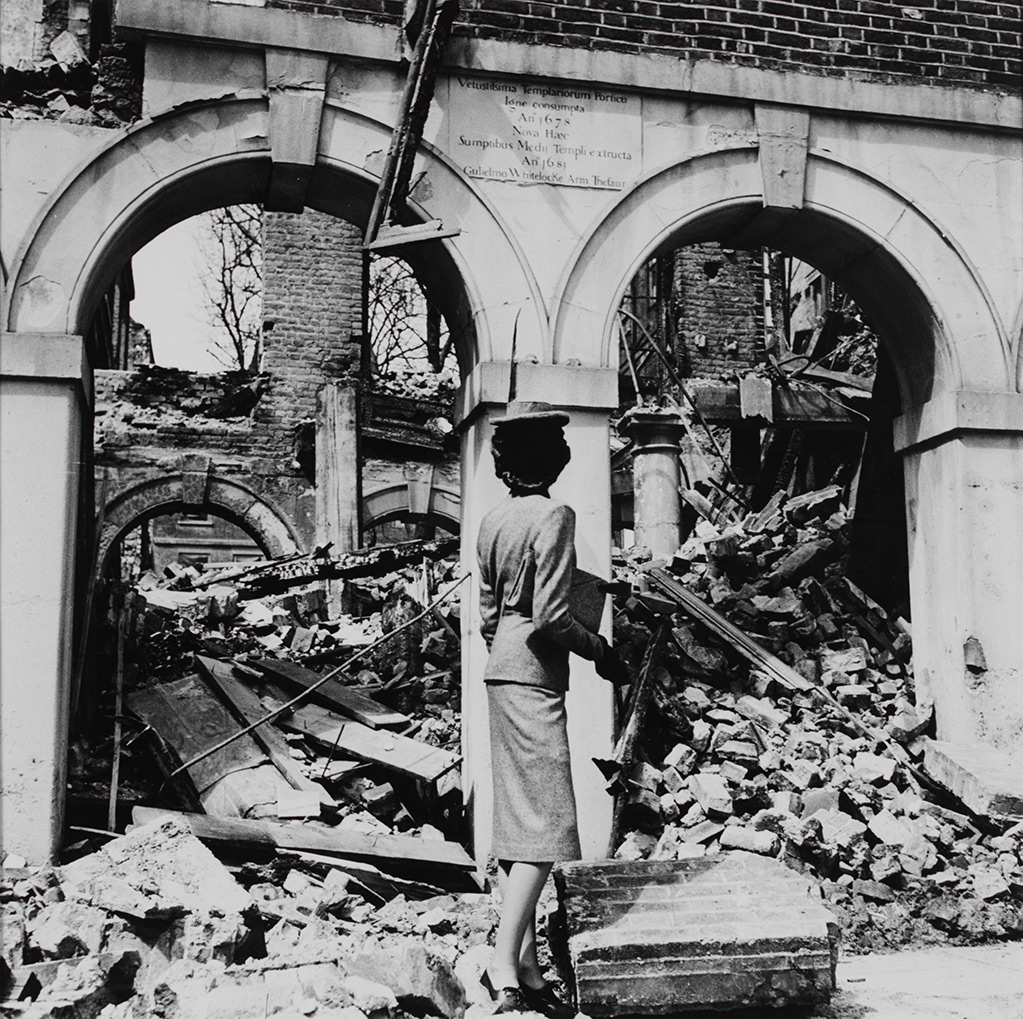 In wartime Europe, fashion photographers worked under extremely challenging conditions, and the lack of resources (electricity, water, chemistry, and film) significantly reduced studio photography, which relied on lights and elaborate backdrops. The occupation of Paris and the bombing of London by the Nazis isolated these cities, and New York assumed a greater role in the fashion industry. Strict rationing laws required designers to use less fabric, and fashion photographers adopted a restrained approach, favoring simple studio backdrops and unpretentious outdoor settings. In order to remain relevant, both American and British fashion magazines encouraged their photographers and art directors to celebrate nationalistic values, a movement now referred to as "patriotic chic." After the war, the French couturier Christian Dior took the lead in returning Paris to the center of the fashion world.
1950–1959 The Golden Age of Fashion Photography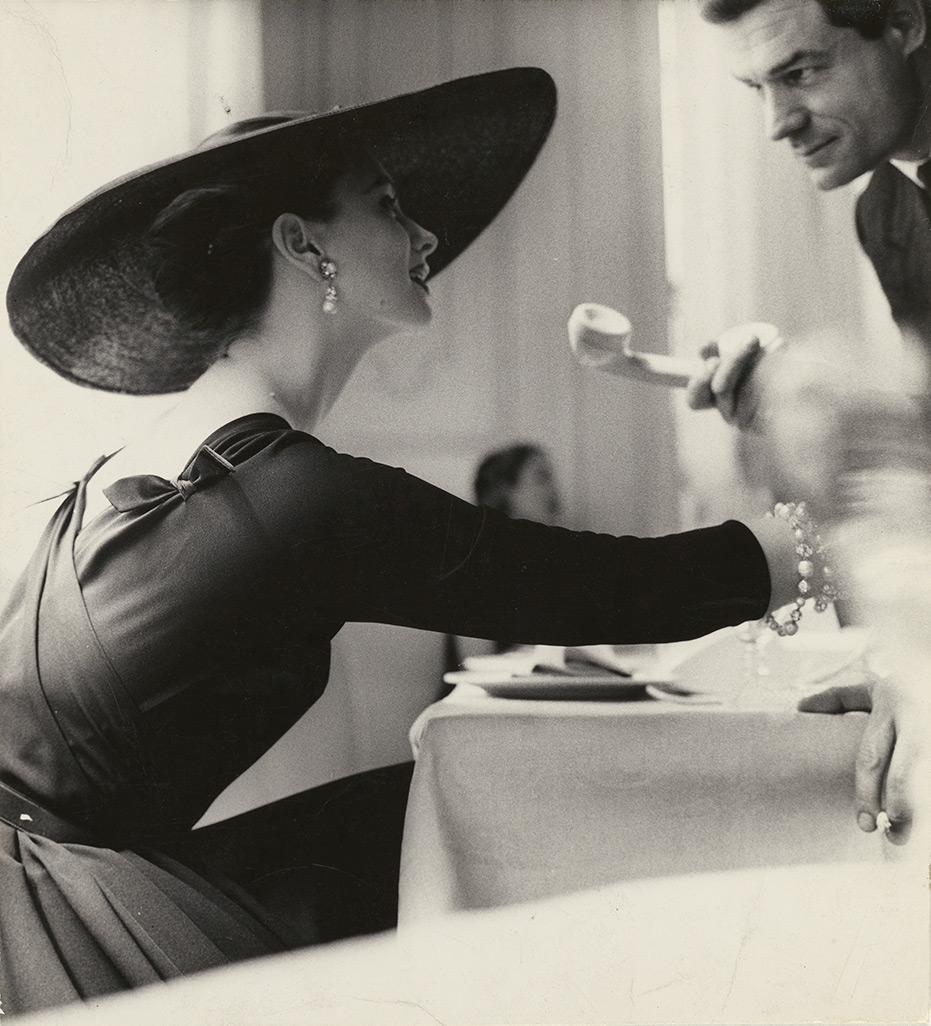 In the period following World War II, American photographers Richard Avedon and Irving Penn brought different but equally arresting approaches to the latest fashions from Paris: Avedon's pictures were dynamic, while Penn's were quietly elegant. Their work, which was paired with bold graphic treatments by art directors Alexey Brodovitch of Harper's Bazaar and Alexander Liberman of Vogue, was groundbreaking. Color photography saw a sharp upswing as technical improvements in film and processing made its commercial use easier and less expensive to use. While Christian Dior's highly structured silhouette remained the dominant look throughout the decade, the sack dress, debuted in 1957 by designer Hubert de Givenchy, signaled the trend toward looser, more comfortable styles.
1960–1969 Into the Street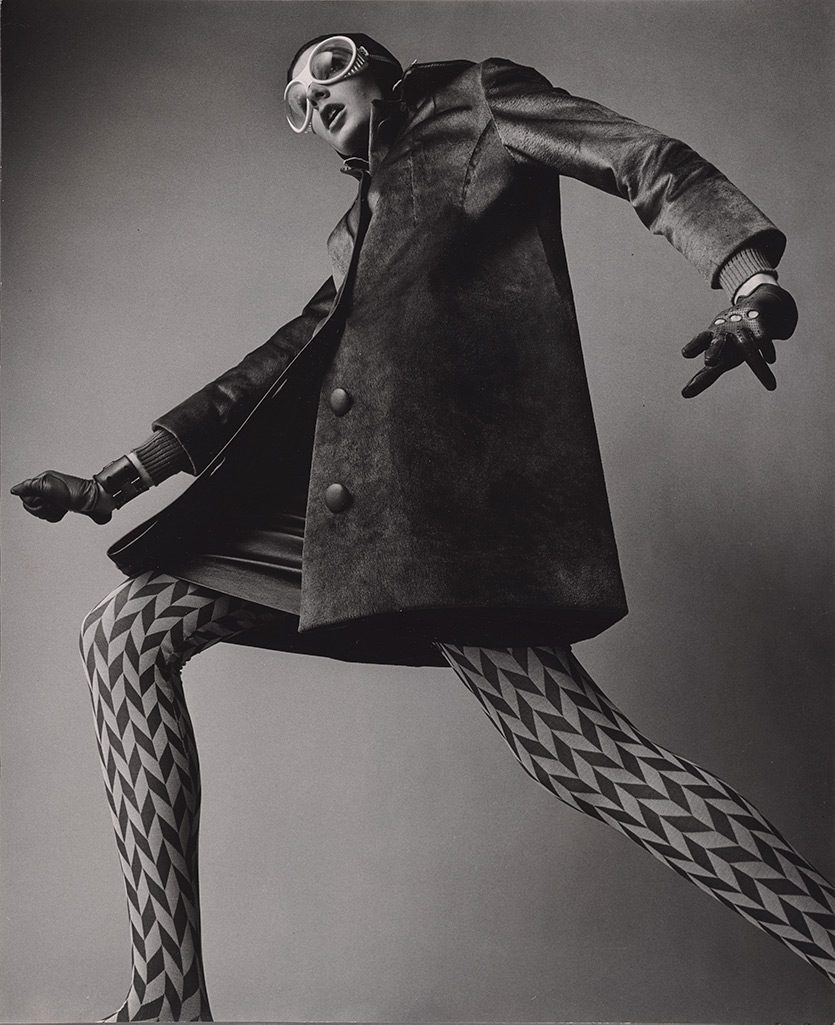 In the late 1950s and early 1960s, photographer William Klein changed fashion photography forever. Armed with a hand-held camera loaded with 35mm film, he shot his models in the urban landscape, producing a gritty, street style that ignored some time-honored rules—against introducing blurred images, for example, or shooting into the sun. Fashion remained relatively restrained and conservative during the first half of the decade, but fragmented during the second half into a range of diverse looks—hippie, mod, psychedelic, space age—featuring bright colors and bold designs. "Youth-quake," a term coined by Vogue editor Diana Vreeland in 1965, was a youth-oriented fashion movement that rose from the streets of London, where designer Mary Quant popularized the miniskirt and hairstylist Vidal Sassoon developed the five-point geometric cut.
1970–1979 Rebellion to Seduction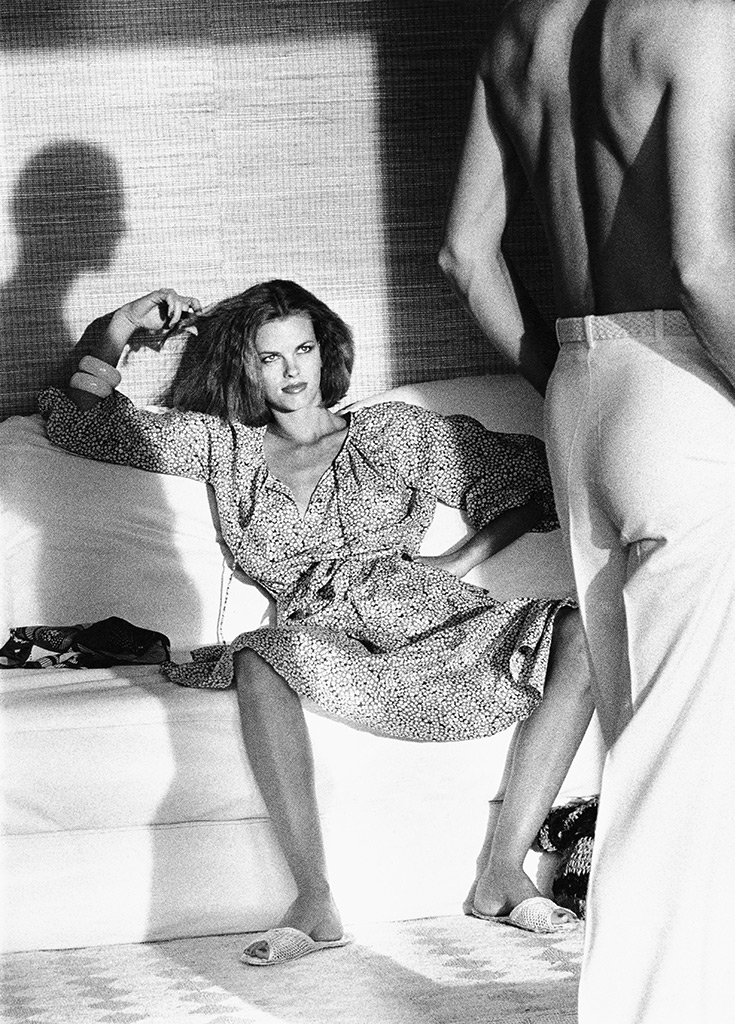 The 1970s, fashion photographers such as Arthur Elgort endeavored to show women in easy-to-wear clothes as they went about their everyday routines. More women entered the workforce, encouraged by the women's liberation movement or pushed into the job market by economic necessity. Ready-to-wear lines by Halston, Anne Klein, and Yves Saint-Laurent appealed to women who pursued careers while raising a family. At the same time, natural beauty was celebrated and health-conscious, relatable models were in demand. The decade also saw the introduction of hypersexuality and violence into fashion photography by photographers such as Guy Bourdin, Helmut Newton, and Chris von Wangenheim. This imagery capitalized on anxieties brought on by the disruption of long-standing traditions of patriarchal control. Cultural attitudes, not clothes, emerged as the dominant force in image making.
1980–1989 Power and Perfection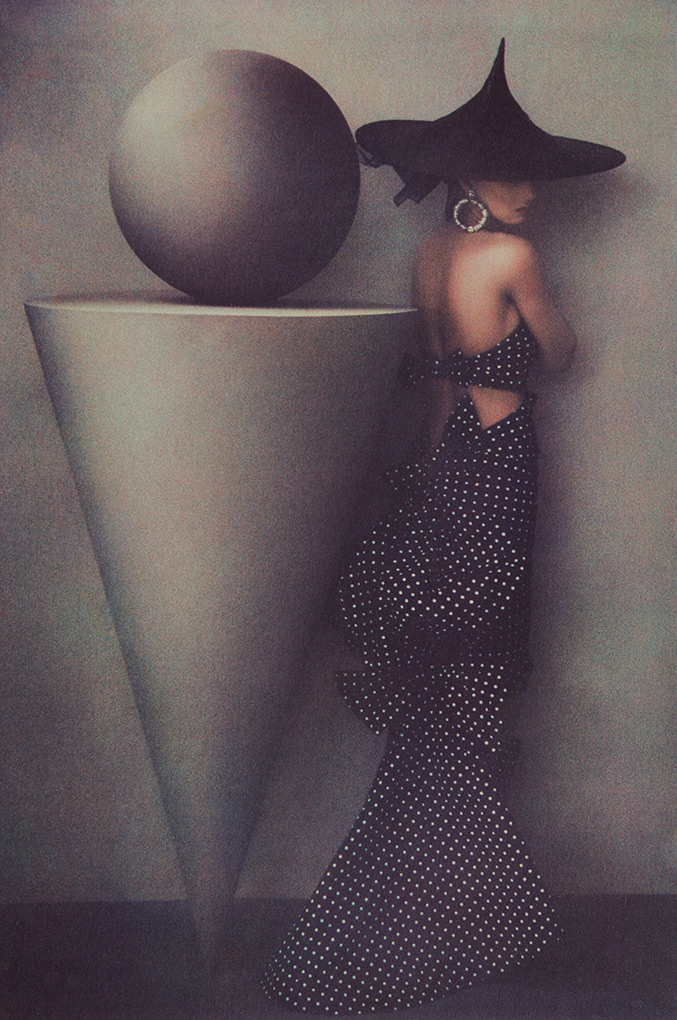 As the economies of the United States, Great Britain, and Japan boomed, expensive clothing and accessories became part of the conspicuous display of wealth. At the same time, fashion designers were rethinking the conception of gender. They reimagined the athletic female body as a blank slate on which to project looks that communicated independence and power. Photographers Herb Ritts and Bruce Weber were largely responsible for the new emphasis on male sexuality in fashion advertising. The decade also saw the increasing prominence of Italian designers Giorgio Armani, Gianfranco Ferrè, and Gianni Versace, and Japanese designers Rei Kawakubo, Issey Miyake, and Yohji Yamamoto. Fashion subcultures, from heavy metal to hip-hop, grew in both number and influence.
1990–1999 The New Girl in Town
In the early 1990s British photographer Corinne Day helped to popularize a new type of fashion image, one that featured unkempt models inhabiting shabby environments. Using harsh lighting, these photographs captured a gritty realism that flew in the face of the highly idealized imagery of the previous decade. The incorporation of the Seattle-based grunge movement by the fashion industry inspired photographers to explore darker motifs, giving birth to "heroin chic," which presented ultrathin models like Kate Moss (born 1974) made up to look sickly. The dot.com boom of the mid-1990s contributed to the proliferation of small, cutting-edge fashion magazines that pushed trends up from the street and fueled the beginning of the digital revolution.
2000–2011 Realism and Fantasy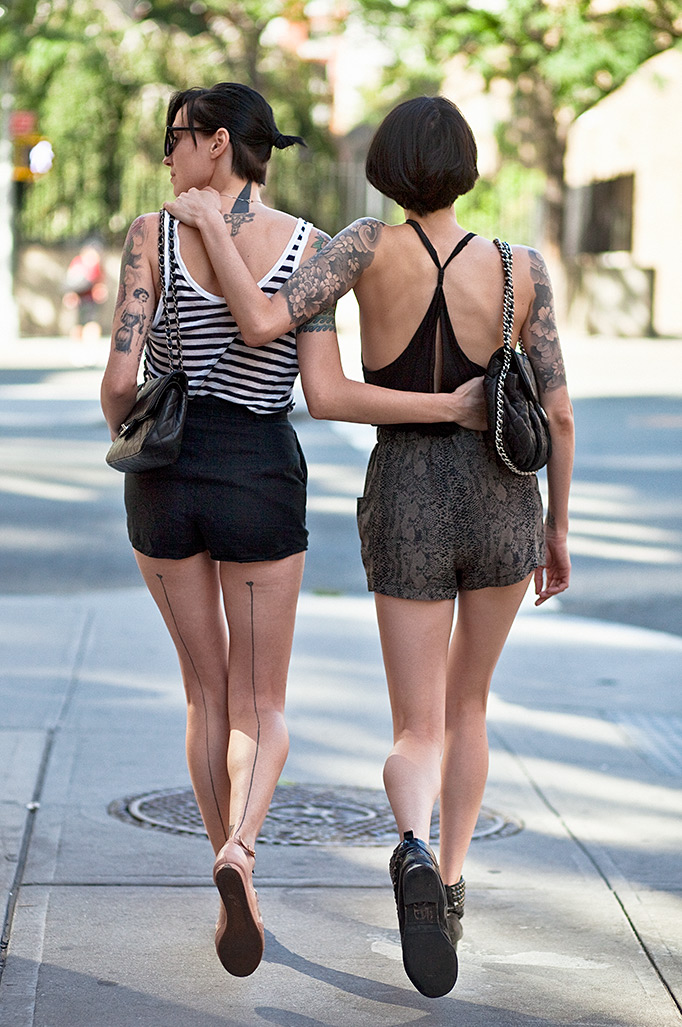 During the new millennium the storybook-inspired fantasies of Tim Walker served as a counterpoint to the gritty realism of the 1990s, while artists such as Inez & Vinoodh and Sølve Sundsbø used digital tools to reshape our notion of what is acceptable—not just aesthetically but also technically and conceptually—in a fashion photograph. The rapid growth of fashion blogs such as The Sartorialist by Scott Schuman (launched in 2005) on the World Wide Web and global internet applications like Instagram (2010) and Snapchat (2011), which deliver a seemingly endless stream of images, have provided new avenues for aspiring and established photographers alike, challenging the long-standing hegemony of print-based fashion media.