Robert Mapplethorpe Archive
Robert Mapplethorpe papers and photographs, 1850–2011 (bulk 1970–1989)


Generously donated by the Robert Mapplethorpe Foundation, the Robert Mapplethorpe Archive housed at the Getty Research Institute contains dozens of Polaroids, and more than 200 unique works of art, including drawings, hand-painted collages, and assemblages, some of which combine found objects with photographs or Polaroids. Dating before 1975 and overshadowed by the power of his later large-format photographs, these early works are largely unfamiliar in spite of the importance they hold in understanding the artist's formative years. They complement the approximately 1,900 limited edition photographs and other works of art housed at the Getty Museum that are jointly owned with the Los Angeles County Museum of Art.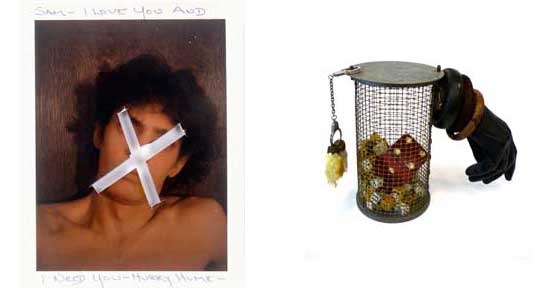 A portion of the archive gifted solely to the Getty Research Institute provides comprehensive coverage of Mapplethorpe's artistic and commercial career and holds several hundred photographs of non-editioned and commercial work, test prints, and variants. Exhibition information, inventories, press clippings, interviews, videotapes, and publications record, among other events, the landmark 1990 Cincinnati trial.
Personal correspondence with close friends John McKendry, Patti Smith, and
Sam Wagstaff
is also found in the archive, in addition to works that Mapplethorpe owned or that were given to the Mapplethorpe Foundation after his death in 1989. These include photographs of Mapplethorpe and his artwork taken by contemporaries such as Lynn Davis and Francesco Scavullo.

Podcast

Episode No. 233 of the Modern Art Notes podcast features Getty Research Institute curator Frances Terpak and artist Catherine Opie in conversation with Tyler Green.


Robert Mapplethorpe Online Gallery

View the gallery
These highlights from the archive feature representative moments in the artist's career. Selected from the first two sections of the archive's Creative Work Series, these images cover his work with collage and assemblage as a student at Pratt Institute, his earliest experimentations with Polaroids, and his practice of perfecting the photographic moment. Composed of materials that were jointly acquired by the J. Paul Getty Trust and the Los Angeles County Museum of Art, these images demonstrate Mapplethorpe's range of techniques and his commitment to a personal vision throughout his life. Artworks by others held in the collection include photos of Mapplethorpe and his work as well as photos of his friends and admirers.