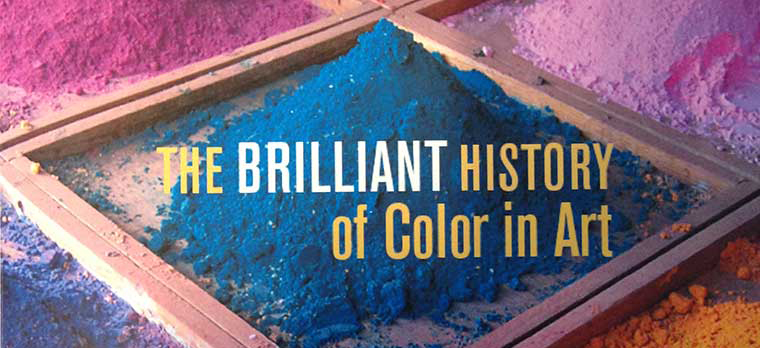 The Brilliant History of Color in Art
Victoria Finlay

Journey from the Ice Age to the Digital Age with a surprising cast of characters on this worldwide tour of color in art. Students will discover the strange, intriguing, and humorous stories of their favorite colors, the science behind them, and how they forever changed the courses of art and history. Big questions will pique your students' curiosity: Why is the sky blue? Why are there seven colors in the rainbow? What is art, anyway?

The Brilliant History of Color in Art is also a treasure trove of world art, from cave paintings to Roman treasures and Chinese dragon scrolls; to works by Titian and Michelangelo, Monet and Kandinsky, Rothko and Hockney; to contemporary sculpture and graffiti art. Many of the book's 166 spectacular images are from the collections of the J. Paul Getty Museum.

Interest Level: Grades 8–12 | Lexile® measure: 1200L | Genre: Illustrated art history | Themes: Color
---
The following teaching resources
address at least one, and oftentimes all three, of these topics:
The study of a specific genre or example of art featured in The Brilliant History of Color in Art.
The practice of viewing and analyzing works of art.
The process of creating art with special consideration toward color, materials, and techniques.


Activities and Handouts
Bring visual art into your classroom with step-by-step classroom activities and handouts. Try each independently, or incorporate them into longer lesson plan.
Lesson Plans
Interdisciplinary K–12 lessons designed for elementary and secondary teachers to prompt classroom discussion and learning related to objects from the J. Paul Getty Museum's collection.
Self-guided Museum Tour
Many of the book's 166 spectacular images are from the collections of the J. Paul Getty Museum. View these items online then come to one of our museums to take your students through a self-guided tour of the Brilliant History of Color in Art.