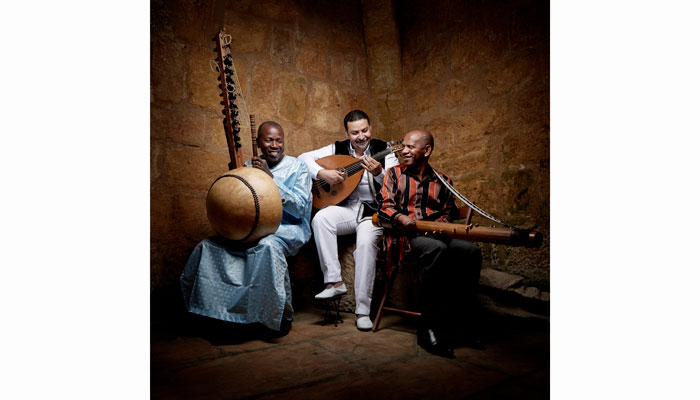 Sounds of L.A.: 3MA
GETTY CENTER
Harold M. Williams Auditorium
This is a past event
Sounds of L.A. 2020 kicks off with African stringed-instrument virtuosi. Formed in 2006, 3MA features Ballaké Sissoko on kora, Driss El Maloumi on oud, and Rajery on valiha—an instrument described as part-zither, part-lute. The three, hailing from Mali, Morocco, and Madagascar, regularly meet to perform together and create new compositions inspired by their respective traditions and deep friendship. Amoeba Music calls their latest album, Anarouz (released by Six Degrees Records), "pure magic ... peaceful music for a violent world." The band's shared musical language brims with energy, harmony, and poetry.
Presented in collaboration with the Smithsonian Folklife Festival.

Get tickets to the other showtime of this performance:
Saturday, January 18 at 7:00 p.m.
Need help?
Contact us!
9 am–5 pm,7 days a week
(310) 440-7300