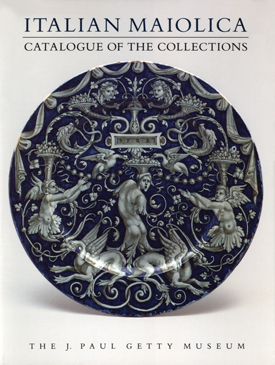 GETTY COLLECTIONS
Italian Maiolica: Catalogue of the Collections
Catherine Hess
1988
144 pages
PDF file size: 24.0 MB
Description
The Museum's outstanding collection of maiolica is significant because most of the major pottery centers, maiolica forms, and styles are represented. This current catalogue presents the collection in a chronological progression according to stylistic trends. Lavish color plates accompany the detailed entries.
Table of Contents
Foreword
John Walsh
Acknowledgments
Catherine Hess
List of Abbreviations
Introduction
Catalogue
Profiles
About the Authors
Catherine Hess is associate curator in the Department of Sculpture and Works of Art at the J. Paul Getty Museum.