Powerful Protectors: Magic in the Roman World
The Getty Villa
Special events and activities are offered for families at the Getty Center and Villa seasonally throughout the year.


Date: Saturdays, February 2, February 9, March 2, April 13, and June 15, 2019
Time: 11:00 a.m.–3:00 p.m.
Location: Education Courtyard
Admission: Free; Advance Villa entry ticket required.


Through magical chants and special objects, ancient Romans harnessed the forces of nature and asked supernatural beings to bring good fortune and protection. In this interactive family workshop, customize a personal power pouch, write a message to a helpful guardian, and join theatrical play with actress Beth Kennedy to activate the magic!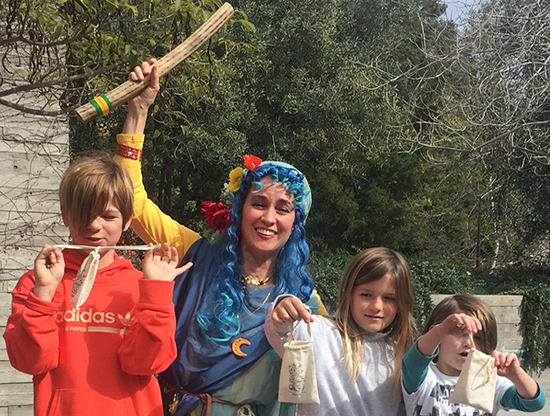 How to Get Here
The Getty Villa is located at 17985 Pacific Coast Highway in Malibu, California, approximately 25 miles west of downtown Los Angeles. See Hours, Directions, Parking for directions and parking information.