At the Window: The Photographer's View
This exhibition, drawn primarily from the Getty Museum's collection (including several new acquisitions), highlights the ways photographers have explored their medium by turning to the window as a framing device or conceptual tool. Arranged thematically, it presents a span of works dating from some of the earliest examples of the medium to contemporary photographs.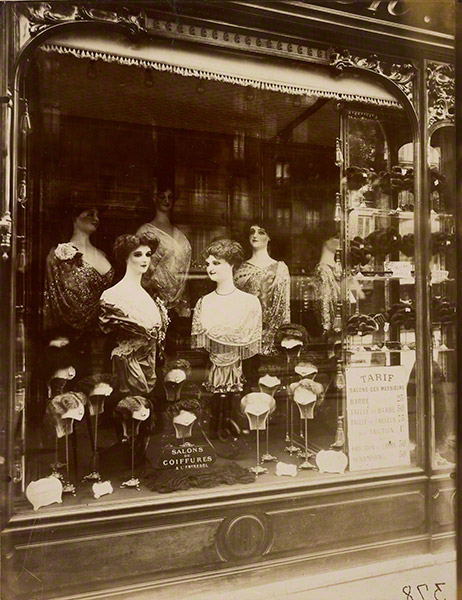 "The object to begin with is a window"
-William Henry Fox Talbot, August 9, 1829

One of the first camera subjects, the window is literally and figuratively linked to the photographic process itself. Even after the technical advances, the window has persisted as a compelling motif—both formal and metaphorical—for photographers.

To document his native city, Eugène Atget walked the streets of Paris, often stopping to set up his large-format camera on a tripod in front of a shop such as this one. Various wigs are on display and appear to fuse with reflections of buildings. The Surrealists claimed Atget as an associate in the 1920s, as they sought to transform everyday reality into surprising, uncanny images in their artworks.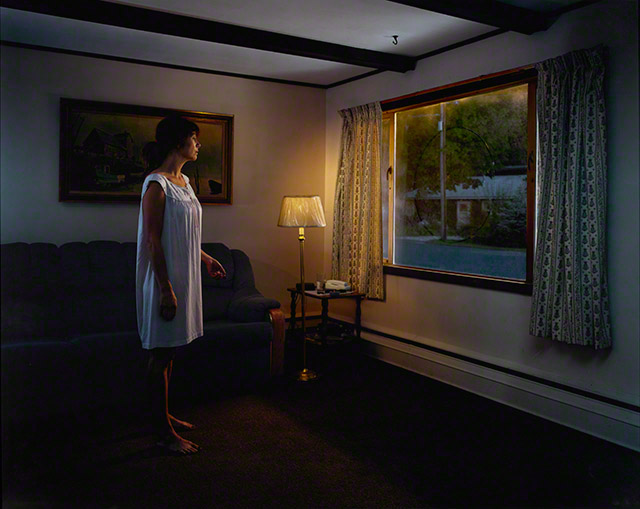 This example of the artist Gregory Crewdson's large-scale, staged photographs evokes the mysteries of the subconscious. Twilight is the time of day when something clearly visible becomes increasingly less visible, when the ordinary—such as a woman looking out a window—becomes less so. Here the light comes not from the window but from the plastic wrapped lamp at the center of the photograph, which distorts the sense of scale and space in the room. Time is suspended in an image of perpetual anticipation.


Publication

Exhibition Checklist