Tiberius: Portrait of an Emperor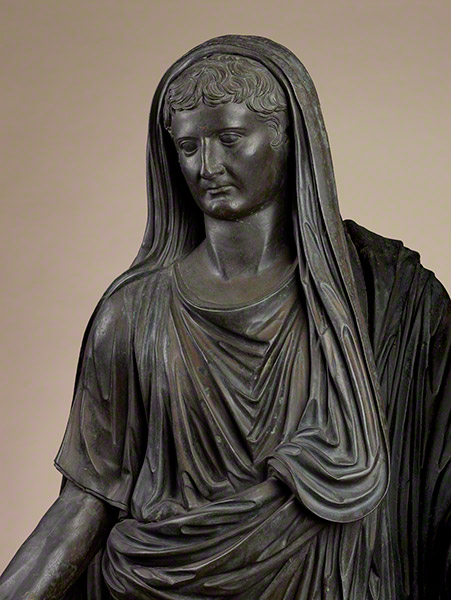 Damaged by the eruption of Mount Vesuvius in A.D. 79, this bronze statue of the Roman emperor Tiberius (ruled A.D. 14–37) was discovered in 1741, during the first years of excavation at Herculaneum. Standing over eight feet high, this monumental statue presents Tiberius with his head veiled, in his role as chief priest of ancient Rome.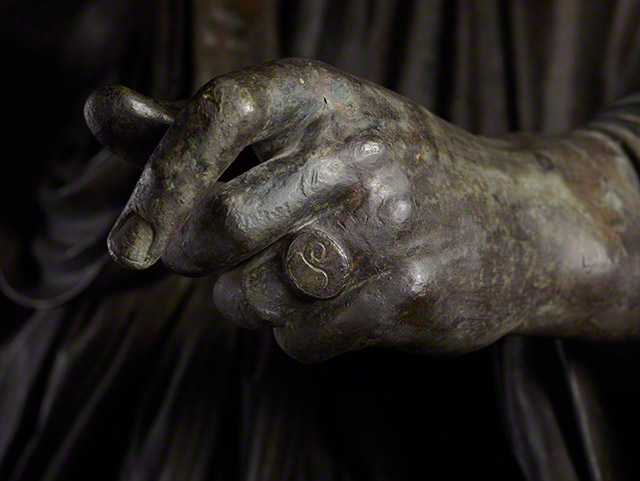 Overshadowed by his predecessor, Augustus, Tiberius has long been thought of as an isolated and rather unpleasant character. He was often uncomfortable in the role of ruler, and famously fled from Rome to the island of Capri where his cruelty and sexual excesses reportedly reached their peak.

As the two thousandth anniversary of Tiberius's accession as emperor approaches, this exhibition proposes a more balanced view of this complicated figure–both his virtues and his failings–and the political and familial power struggles that framed his life.

The exhibition also highlights information gleaned during the study and treatment of the statue, which has been returned to an upright position after many years off display. As well as revealing the processes by which the portrait was assembled in antiquity, it has also been possible to identify the methods and means used to reassemble and restore the figure following its recovery in the eighteenth century.