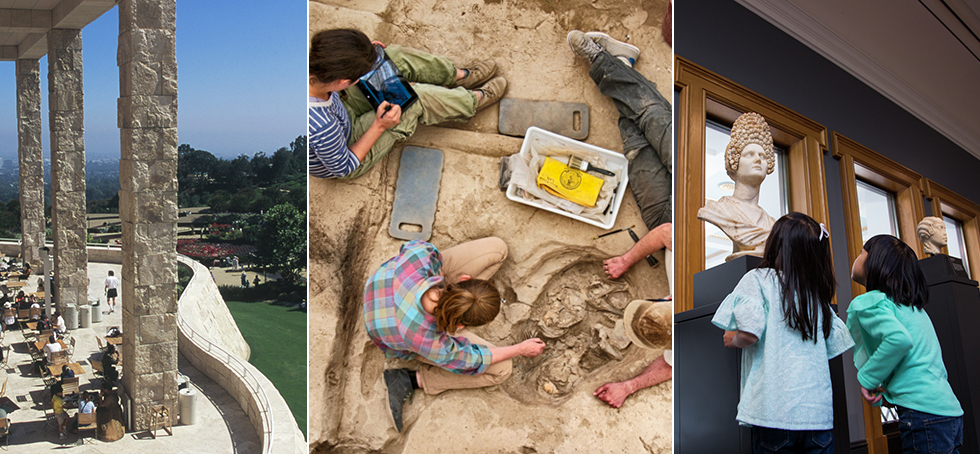 In fiscal year 2019 (July 1, 2018–June 30, 2019) Getty collaborated on numerous conservation projects around the world, mounted major exhibitions with partner institutions, and launched international initiatives to strengthen the practice of art history. The year also saw the acquisition of Claes Oldenburg archives and other important works, a scholar year focused on monumental art and architecture, and much more.
Message from the President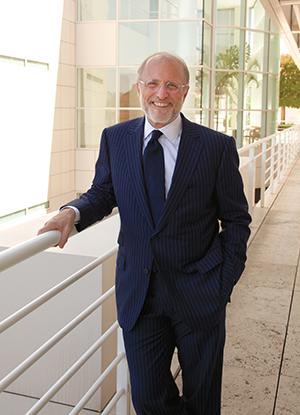 2019 was a year of many new chapters at Getty. Four esteemed colleagues stepped into leadership roles: Lisa Lapin, the Trust's new vice president of communications, came to us from Stanford University, where she spent 10 years as chief communications officer; Drew Gilpin Faust, an eminent American historian, joined Getty's Board after 11 years as president of Harvard University; Mary Miller, a leading expert in Mesoamerican art, became the new director of the Getty Research Institute (GRI) after a distinguished career at Yale University; and David L. Lee, a member of the Getty Board of Trustees since 2009 and chair of the California Institute of Technology's board, began a four-year term as Getty's new board chair.

We started a new role ourselves as a center for the study of African American art, having launched the African American Art History Initiative. Through this ambitious program, the GRI has already acquired the archive of celebrated artist Betye Saar and formed an advisory committee of leading scholars, artists, curators, and champions of African American art. Kellie Jones, MacArthur fellow and professor in art history and archaeology, signed on as senior consultant, and LeRonn P. Brooks, formerly a faculty member in the Department of Africana Studies at Lehman College in New York, joined Getty as the first associate curator for Modern and Contemporary Collections specializing in African American art.

A record number of leaders in the art world received the Getty Medal in 2018: Thelma Golden, director and chief curator of the Studio Museum in Harlem; renowned sculptor Richard Serra; and Agnes Gund, president emerita of the Museum of Modern Art. Shortly after they were celebrated at the Getty Center, we announced the 2019 Getty Medal recipients: Cambridge University Classics Professor Mary Beard and groundbreaking artists Lorna Simpson and Ed Ruscha.

This "Year in Review" is itself a first. Instead of a printed Trust Report, we'll now offer a digital roundup of Getty's biggest news stories for the year and link you to videos, blog posts, and other sources. While you're here on our site, I hope you'll also browse through our latest Iris blog posts, listen to our Art + Ideas podcast, and explore the projects we're working on now, including Art x Science x LA, the newest in our series of Pacific Standard Time initiatives.
Financials

---
Image Credits
Center banner image: photo by
Jason Quinlan
A moment in Four Larks theater company's
katabasis
. Photo: Gema Galiana
City on the High Mountain
by Louise Nevelson. Photo: Jennifer Heffner © J. Paul Getty Trust; artwork © 2019 Estate of Louise Nevelson/Artists Rights Society (ARS), New York
Theaster Gates, artist in residence during the Monumentality scholar year. Photo: Sara Pooley
The Tomb of Tutankhamen project team undertakes wall painting conservation in the burial chamber. Photo: Lori Wong
Eames House. Photo: Mitsuya Okumura, used by permission. © Eames Office LLC. All rights reserved.
From
Book of Beasts: The Bestiary in the Medieval World
, the Getty Museum's major spring/ summer exhibition:
Griffin
(detail) from Book of Flowers, France and Belgium, 1460. Tempera colors on parchment. Koninklijke Bibliotheek/National Library of the Netherlands, The Hague, Ms. 72 A 23, fol. 46
Conservator William Shelley and preparator Rita Gomez of the Getty Museum oversee the safe arrival of the Drunken Satyr, a rare ancient bronze on loan from Naples. Drunken Satyr, 1st century B.C.–1st century A.D., Roman. Bronze. Museo Archeologico Nazionale di Napoli, inv. 5628. Reproduced by agreement with the Ministry of Cultural Assets and Activities and Tourism. National Archaeological Museum of Naples-Restoration Office