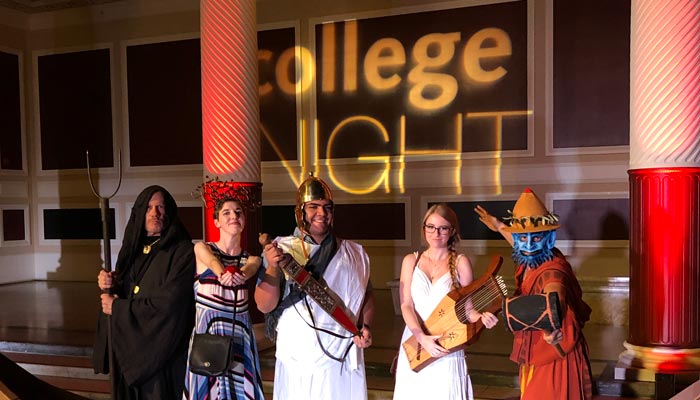 College Night at the Getty Villa Museum
GETTY VILLA
The Getty Villa
This is a past event
Celebrate the enduring connection between humans and animals during a night of FREE art, music, food, and fun just for college students! Ancient art is filled with images of animals and hybrid creatures, from cute to mighty, from sky, land, and sea. Join us for College Night and find your favorite feathery, scaly, or furry companions!

Choose animal-themed gallery tours, glimpse the behind-the-scenes work of curators and conservators, drop in on art-making workshops, and even design your own perfect pet.

Enjoy free food, DJ mixes, pop-up performances, door prizes, and other surprises!

Come dressed in your best toga or stola (Roman gown)!
Need help?
Contact us!
9 am–5 pm,7 days a week
(310) 440-7300