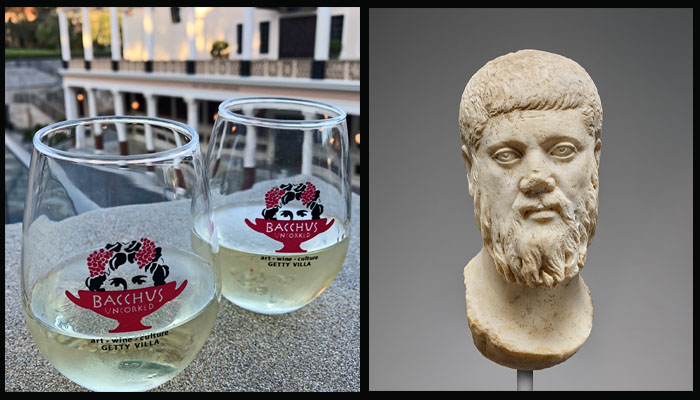 Bacchus Uncorked: The Philosophy of Wine
GETTY VILLA
Auditorium
This is a past event
The Greek philosopher Plato questioned whether the senses could put us in touch with reality, yet our senses are necessary to enjoy wine. But is the taste in the mind or in the glass? Does greater knowledge of wine make it taste better? Join philosopher Barry Smith as he brings together ancient philosophy and modern neuroscience for a multi-sensory exploration of wine and a discussion about how we perceive flavor and evaluate taste. Tickets $75, includes wine and appetizers. Complimentary parking. Capacity is limited. Generous support for this program provided by the J Paul Getty Museum's Villa Council.

This program complements the exhibition Plato in LA: Contemporary Artists' Vision on view through September 3.
Professor Barry C. Smith is director of the Institute of Philosophy at the University of London's School of Advanced Study. He is also the founding director of the Center for the Study of the Senses, which pioneers collaborative links between philosophers, psychologists and neuroscientists. He is a philosopher of mind and language and his current research is on the multisensory interactions between flavor, taste and smell. He served as editor of Questions of Taste: The Philosophy of Wine (2007) and is a frequent contributor to The World of Fine Wine and the wine columnist for Prospect magazine.
Need help?
Contact us!
9 am–5 pm,7 days a week
(310) 440-7300