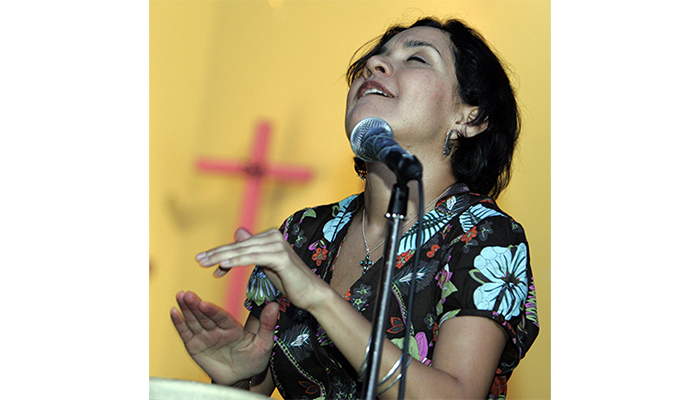 Sounds of L.A.: Entre Mujeres: Women Making Music Across Borders
Sounds of L.A.
GETTY CENTER
Saturday, April 8, 2017, at 7 pm
Sunday, April 9, 2017, at 4 pm
Harold M. Williams Auditorium
Free | Advance ticket required
Founded by musicians Martha Gonzales and Laura Marina Rebolloso, this collaborative project features original compositions by musicians from Los Angeles and Veracruz. Featuring some of the city's finest singers, Entre Mujeres cleverly blends traditional sounds of fandango with influences such as rock, jazz, blues, hip-hop, and African and Odissi rhythms. Presented in collaboration with the Smithsonian Folklife Festival.
Need help?
Contact us!
9 am–5 pm,7 days a week
(310) 440-7300