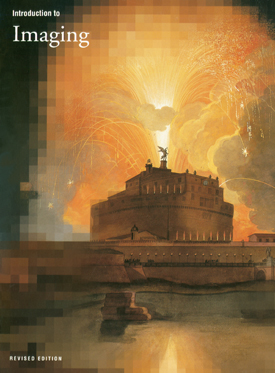 Introduction to Imaging
Howard Besser. Revision edited by Sally Hubbard with Deborah Lenert
2003
96 pages
PDF file size: 31.8 MB
Description
The first edition of Introduction to Imaging was published in 1995 and quickly became a standard textbook on the construction of digital image collections. The Visual Resources Association Bulletin praised it for setting forth "important basic principles and technical terms that anyone beginning an imaging project would need to know."

Significantly expanded and updated, the revised edition of Introduction to Imaging allows curators, librarians, collection managers, scholars, and students to better understand the basic technology and processes involved in building a cohesive set of digital images. It also explores how to link digitized images to the information required to access, preserve, and manage them. Other topics include making data interoperable with other information resources and activities; developing strategies that do not limit or foreclose future options; and ensuring the longevity of digital assets.

The Introduction To series deals with the complex issues and tools related to the production, management, and dissemination of cultural heritage information resources.
Table of Contents
Introduction
Part I. Key Concepts and Terms

The Digital Image Defined
Standards
Metadata

Metadata Crosswalks and Controlled Vocabularies

The Image

Image Reproduction and Color Management
Bit Depth/Dynamic Range
Resolution
Compression
File Formats

Networks, System Architecture, and Storage

Part II. Workflow

Why Digitize?
Project Planning

Collection Selection
Conservation and Access Status
Legal Status
Project Team and Workflow
Standards Selection
Digital Asset Management
User Requirements
Digital Preservation

Selecting Scanners
Image Capture

Master Files
Access Files
Selecting a Metadata Schema
Quality Control
Delivery
Security Policies and Procedures
Long-Term Management and Preservation
Conclusion
Glossary
Online Resources
Bibliography
Contributors
Illustration Credits
About the Authors