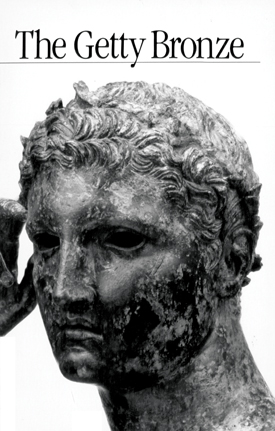 GETTY COLLECTIONS
The Getty Bronze: Second Edition
Jiří Frel
1982
64 pages
PDF file size: 3.80 MB
Description
Released from his prison of incrustation, having rested on the ocean floor for thousands of years, the bronze statue of an athlete stands in a quietly arrogant pose, having just placed an olive crown—the symbol of victory in the Olympic Games—on his head. In this monograph devoted to the Getty Bronze, Dr. Frel analyzes the technique and style that point to its attribution to the great fourth-century Greek sculptor Lysippos. The conservation of the bronze, its possible identity as a Hellenistic prince, and its place in Lysippos's oeuvre are discussed.
Table of Contents
Getty and the Bronze
Origins
Conservation
Making the Statue
Looking at the Statue
The Identity
Lysippos
Lysippos in the Getty Museum
Postscriptum
About the Authors
Jiří Frel is curator of antiquities at the J. Paul Getty Museum.