An initiative of the Getty with arts institutions across Southern California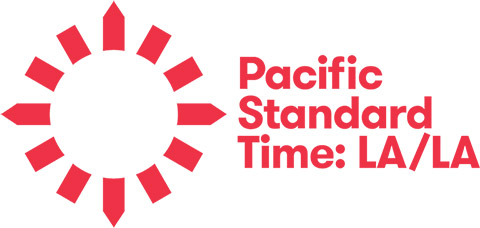 COMING SEPTEMBER 15, 2017
Arts organizations across Southern California are getting set for another groundbreaking Pacific Standard Time initiative. Led by the Getty, Pacific Standard Time: LA/LA is a far-reaching and ambitious exploration of Latin American and Latino art in dialogue with Los Angeles, which will begin September 15, 2017, and continue through January 31, 2018. Through a series of thematically linked exhibitions, Pacific Standard Time: LA/LA will present a wide variety of important works of art, many of them new to Southern California audiences. The exhibitions will take a fresh look at major artistic movements and contemporary artistic practices.
The Getty is initiating Pacific Standard Time: LA/LA by awarding grants to arts institutions throughout Southern California. Embracing organizations of all sizes and types, Pacific Standard Time's planning partners already include LACMA, the Hammer Museum, the J. Paul Getty Museum, the Chicano Studies Research Center at UCLA, MOCA, the LA Phil, and The Music Center. In exhibitions of consequence, Pacific Standard Time: LA/LA will go beyond the visual arts to touch on music, performance, literature, ideas, and even cuisine.
Pacific Standard Time: LA/LA will be a multifaceted event—artistic, cultural, scholarly, diplomatic, civic, and festive—that will transform Los Angeles and Southern California for four months, and our understanding of modern and contemporary art forever.
Four exhibitions will be presented at the Getty. They are:
Contradiction and Continuity: Photography from Argentina (1850-2010)

J. Paul Getty Museum
Contradiction and Continuity emphasizes crucial historical moments and aesthetic movements in Argentina in which photography had a critical role, producing, and at other times dismantling, national constructions, utopian visions, and avant-garde artistic trends. The exhibition examines the complexities of Argentina over the past 150 years, stressing the heterogeneity of its realities, the creation of contradictory histories, and the power of constructed photographic images in the configuration of a national imaginary. With significant works dating from the decade of Argentina's first constitution to the bicentennial of its independence, the exhibition will include almost 300 photographs representing the work of more than sixty artists.

Golden Kingdoms: Luxury and Legacy in the Ancient Americas

J. Paul Getty Museum
This major international loan exhibition explores the idea of luxury in the pre-Columbian Americas, particularly as seen in the associations between materials and meanings, from about 1000 BC to the arrival of Europeans in the early sixteenth century. The exhibition will trace the development of metallurgy in the Andes and its expansion northward into Mexico. In contrast with people in other parts of the world, ancient Americans first used metals not for weaponry, tools, or coinage but for objects of ritual and ornament, resulting in works of extraordinary creativity. In addition to objects of gold and silver, the exhibition will feature works of art made from shell, jade, and textiles, materials that would have been considered even more valuable than noble metals. The exhibition will cast new light on the most precious works of art from the ancient Americas and provide new ways of thinking about materials, luxury and the visual arts in a global perspective. The exhibition is co-organized with the Metropolitan Museum of Art, which will present the exhibition following the Getty's presentation.

Urban Transfer(s): Building the Latin American Metropolis from Independence to the Threshold of Modernism

Getty Research Institute
Drawing on the Getty Research Institute's special collections, this exhibition proposes a visual survey of the unprecedented growth of Latin American capital cities following the seasons of independence, observing how socio-political upheavals activated major changes in the city scale and the architectural landscape. Urban Transfer(s) examines how imported models were reinterpreted into diverse forms of re-appropriation of the national colonial and pre-Hispanic past, ushering these cities into a process of modernization. During a decolonization progression of longue durée, centuries–old colonial cities were transformed into monumental modern metropolises, which by the end of the 1920s provide fertile ground for the emerging of today's Latin American megalopolis.

Limites Concretos: Postwar Abstraction in Argentina and Brazil

Getty Research Institute and Getty Conservation Institute
In the years after World War II, artists in Argentina and Brazil experimented with geometric abstraction and engaged in lively debates about the role of the art work in society. Some of these artists experimented with novel synthetic materials, creating objects that offered an alternative to established traditions in painting. They proposed these objects become part of everyday, concrete reality and explored the material and theoretical limits of that proposition. Combining art-historical and scientific analysis, experts from the Getty Conservation Institute and Getty Research Institute have collaborated with the Colección Patricia Phelps de Cisneros, a world-renowned collection of Latin American art, to research the formal strategies and material decisions of artists working in the concrete and Neo-concrete vein, resulting in the first comprehensive technical study of these works. Visitors will see a selection of works by artists including Raúl Lozza, Tomás Maldonado, Rhod Rothfuss, Willys de Castro, Lygia Clark, Hélio Oiticica, and Judith Lauand alongside information about the now-invisible processes that determine the appearance of the works: supports, hanging devices, methods of paint application, and techniques of painting straight edges. A selection of historical documents will shed further light on the social, political, and cultural underpinnings of these artistic propositions.
---
Pacific Standard Time began in 2002 as a Getty initiative to recover the historical record of art in Southern California. Fueled by a series of Getty grants, it grew into a region-wide collaboration among more than 60 cultural institutions, culminating in a series of exhibitions and events from October 2011 to April 2012 across Southern California called Pacific Standard Time: Art in L.A. 1945–1980. The initiative resulted in more than 40 publications documenting Los Angeles' impact on art history during the postwar years, dozens of traveling and related exhibitions all over the world, and unprecedented international press attention focused on Los Angeles' art scene.
The Getty presented four exhibitions as part of the larger Pacific Standard Time initiative: Crosscurrents in L.A. Painting and Sculpture 1950–1970, Greetings from L.A. Artists and Publics 1950–1970, From Start to Finish: De Wain Valentine's Gray Column, and In Focus: Los Angeles 1945–1980. In addition, the Getty edited and published the award-winning volume of essays Pacific Standard Time Los Angeles Art 1945–1980 and hosted dozens of related performances and events.
To maintain the collaborative spirit and momentum of Pacific Standard Time, in 2013 the Getty launched a smaller initiative, Pacific Standard Time Presents: Modern Architecture in L.A., a wide-ranging look at the region's modern architectural heritage and the significant contributions of L.A. architects to national and global developments in architecture. The series of nine Getty-funded exhibitions and related programs took place April–July 2013 in conjunction with the Getty exhibitions Overdrive: L.A. Constructs the Future, 1940–1990 and In Focus: Ed Ruscha.
The Getty is now in the initial stages of planning for Pacific Standard Time: LA/LA. Scheduled to open in September 2017, Pacific Standard Time: LA/LA will offer an in-depth exploration of the artistic connections between Los Angeles and Latin America, the relationships between Latin America and the rest of the world, the history of exchange among Latin American countries, and the Latin American diaspora.