Art for Everyone! K12 Program at the Getty Museum

In response to the coronavirus (COVID-19), field trips at both the Getty Center and the Getty Villa are temporarily suspended until further notice.
We are excited to offer free, interactive, close-looking experiences through our
Getty Virtual Art Explorations
program facilitated by Getty Art Educators via Zoom.
As we begin to plan for the future, we hope teachers will also take a moment to complete this brief, 5-minute survey to tell us more about preferences regarding in-person and online opportunities in the coming year:
https://www.surveymonkey.com/r/3755RF9
Getty Virtual Art Explorations
Beginning Tuesday, September 7, 2021 sessions are available Monday–Friday at 9:00 a.m., 10:00 a.m., and 11:00 a.m. PT for grades K–12.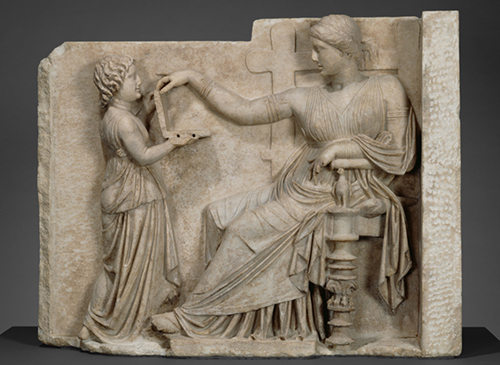 You guys are amazing! My school in East L.A. has zero funds for field trips. You provided a field trip that not only educated, but inspired our students (and teachers too!)
Each year the Getty welcomes more than 160,000 K-12 students to the Getty Center and Villa to experience tours, programs, and creative spaces. A trip to the Getty is a multi-media experience; therefore, learning is enhanced through sensory and tactile inputs. Conversations about art can also spark an appreciation of culture and increase students' ability to think critically about the arts.
Art Education for Everyone
Every student deserves creative exploration of art, and we hope to provide an experience that enriches students' connection to it. At a time when art education is removed from so many schools and districts, especially in underserved communities, we hope to work with you to fill the gap. We can give you an arts education experience that can have a remarkable impact on students' academic, emotional, and social outcomes. Studies suggest that students who participate in a field trip to an art museum show increased empathy, tolerance and critical thinking skills. A strong arts education will inspire our next generation of activist, explorers, designers, and scholars. The Getty is proud to be a resource for Los Angeles communities.