MOSAIKON Initiative
Mosaics in Museums: Training for Collections Managers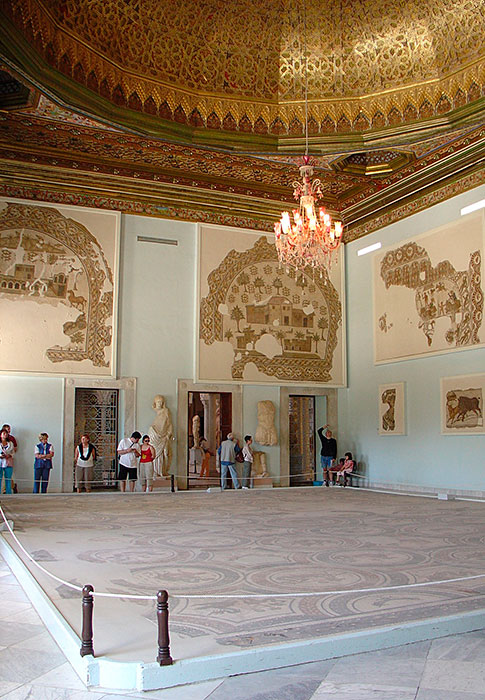 The Mediterranean region possesses an extraordinary number of lifted mosaics that are either on display or in storage at various national, regional, and site museums. In many cases, the mosaics in storage are in extremely fragile condition due to inappropriate lifting and relaying techniques, lack of any backing, poor storage conditions, and too few trained personnel.
In June 2012 the workshop Saving the Mosaics in Museums of the Southern and Eastern Mediterranean was held in Amman, Jordan. Nineteen professionals from Algeria, Cyprus, Egypt, Jordan, Lebanon, Libya, Morocco, Tunisia, and Turkey gathered for a three-week course covering a range of topics on the conservation and presentation of lifted mosaics in museums.
Organized by ICCROM, the training program was supported by a grant from the Getty Foundation and received the patronage of HRH Princess Sumaya bint El Hassan, vice chairman of the board of trustees of the Jordan Museum, Jordan.
For more information visit the ICCROM Website.