Fashion
For his fashion photographs, Ritts drew inspiration from painting, sculpture, film, and the work of such leading fashion and portrait photographers as George Hurrell, Horst P. Horst, Louise Dahl Wolfe, Irving Penn, and Richard Avedon. Ritts's ability to synthesize and incorporate these influences into a new style that was easily recognizable was nothing less than extraordinary.

As hundreds of magazine spreads demonstrate, Ritts kept top fashion editors happy by providing a dazzling mix of pictures designed to sell clothes with others that simply celebrated beauty. Ritts cherished his creative freedom and pushed picture editors to use the photographs that he knew would capture people's attention. Once seen, his best fashion pictures are impossible to forget.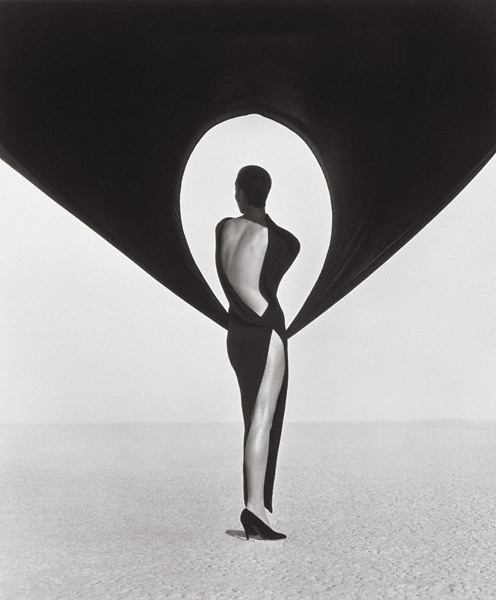 This masterpiece of fashion photography unites several of Ritts's favorite elements: architectonic shapes, unusual adjacencies, and warm light. To create the black tunnel-like shape that surrounds the model, Ritts hung a tarp on a large metal frame and used wind machines to blow it out. The contrast between the matte dress fabric and the slightly reflective sheen of model Christy Turlington's skin gives the nude areas dimension.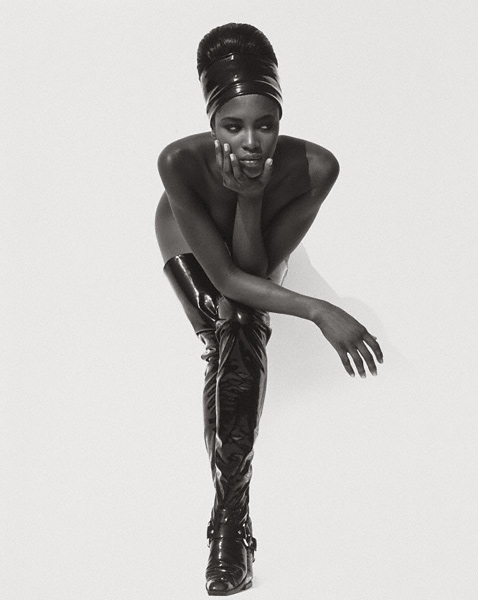 Ritts took chances with his work, and sometimes his clients did not accept his decisions. This high-contrast fashion photograph was part of a series of pictures rejected by American Vogue. Confident that these photographs were among his best, Ritts arranged to have them published in Interview magazine. This pinkish/brown print is the result of partially bleaching it and then adding color back in using a double strength sepia-toning solution.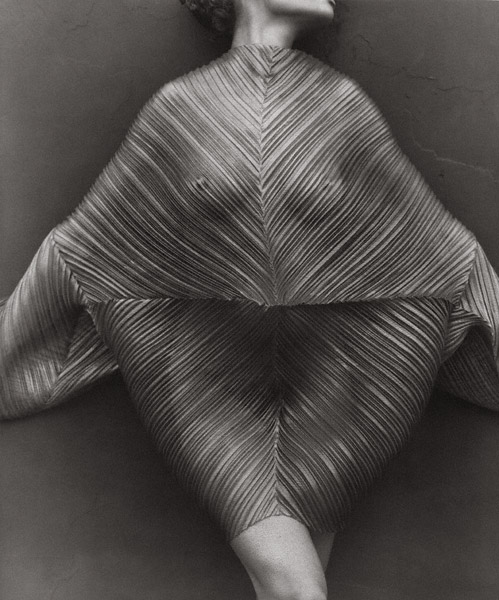 To show off this dress by Issey Miyake, Ritts selected a dark backdrop and had model Karen Alexander adopt a ballet-like pose. Lighted from above, the semitranslucent fabric both reveals and obscures the contours of the model's body. The photographer's choice of the platinum printing process over the less expensive and more common gelatin silver process gives the photograph a significantly wider range of tones and a luxurious matte surface.
Publication
Related Information
Restaurant Special