Related Events
All events are free, unless otherwise noted. Seating reservations are required. For reservations and information, please call (310) 440-7300 or see
information on planning a visit
.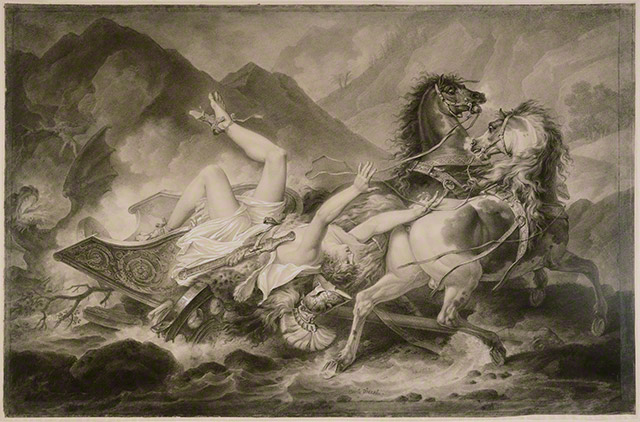 Lectures
Beauties Sleeping and Beauties Awake: Fairy Tale, Myth, and Visual Culture
Maria Tatar, John L. Loeb Professor of Folklore and Mythology and Germanic Language and Literatures at Harvard University, examines selected myths and fairy tales that have provided rich source materials for artists through the ages, and how generations of artists have, in turn, inflected the stories.

Wednesday, December 4, 2013; 7:00 p.m.
Harold M. Williams Auditorium


Love, Death, and Metamorphosis: Picturing Classical Myths
Edouard Kopp, associate curator of drawings at the Getty Museum, explores some of the ways in which European artists have pictured classical myths, from the Renaissance to the late 19th century, through a wide range of examples from the Getty collections. He reveals how the colorful myths of Greco-Roman antiquity have fired the imaginations of generations of artists, and challenged their abilities to represent a rich repertoire of extraordinary characters and powerful narratives.

Sunday, January 12, 2014; 3:00 p.m.
Museum Lecture Hall

Gallery Course
Drawing from the Masters: Myths and Figures
Enjoy the tradition of sketching from original works of art every first and third Sunday of the month at the Getty Center. This month, join artist Peter Zokosky to explore how artists approach the human figure when inspired by dramatic stories of classical gods and heroes. All experience levels welcome. Participants are encouraged to bring sketchpads. Sign-up begins at 2:30 p.m. at the Information Desk.

Sunday, December 1 and 15, 2013; 3:30–5:30 p.m.
Museum galleries

Talks
Curator's Gallery Talks
Edouard Kopp, associate curator of drawings, the J. Paul Getty Museum, leads a gallery talk on the exhibition. Meet under the stairs in the Museum Entrance Hall.

Tuesday, December 17, 2013; 2:30 p.m.
Museum galleries



Free GettyGuide® Multimedia Player
Listen to a curator discuss select drawings, including details of composition, technique, and style that bring these colorful legends alive. Pick up a multimedia player free of charge in the Museum Entrance Hall.


Publication

Exhibition Checklist